Kurt Westergaard: champion of free speech
Islamists tried to kill him over his infamous Muhammad cartoon. But he was uncowed to the end.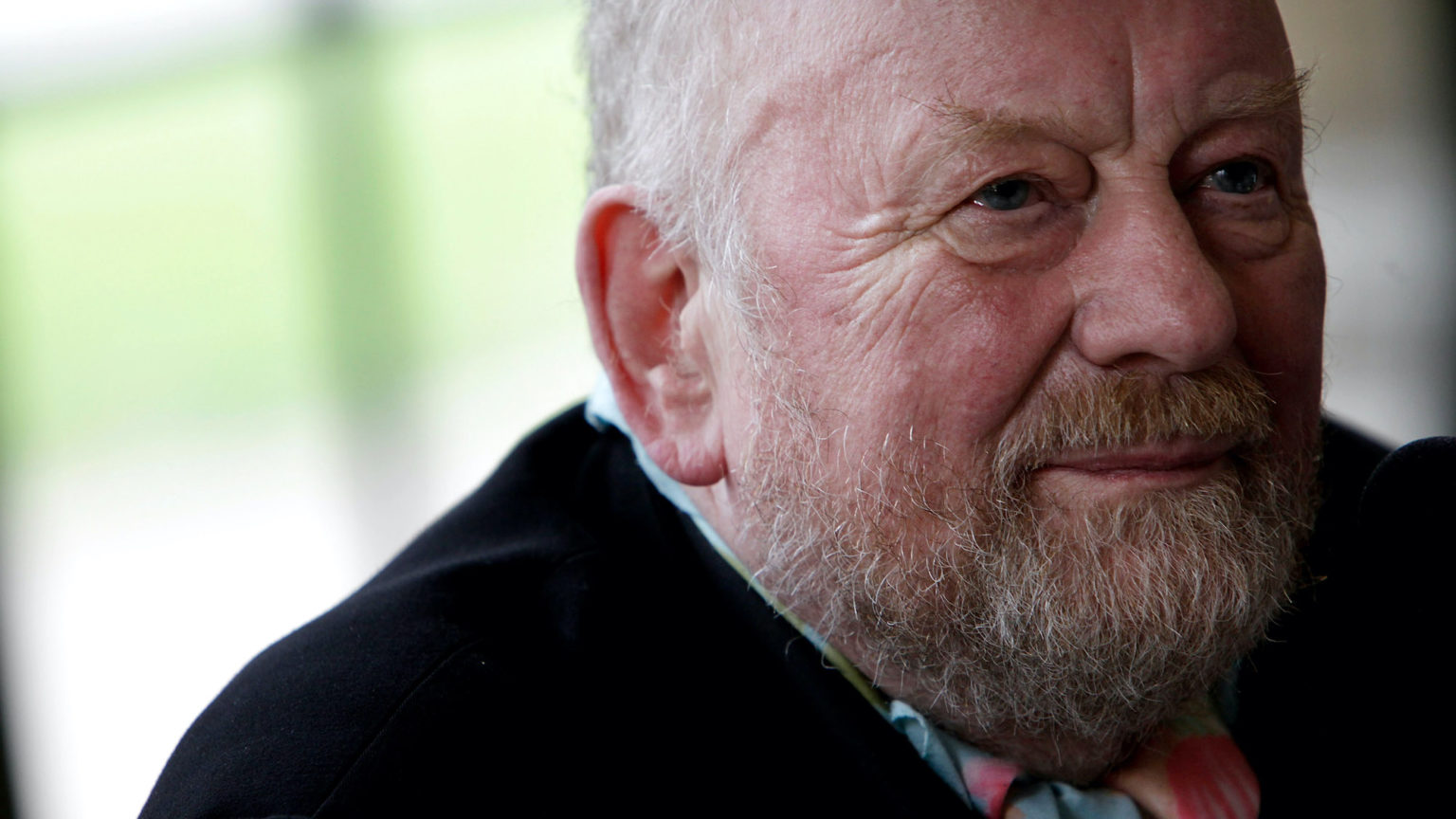 Few people would ever have heard of Danish cartoonist Kurt Westergaard were it not for Islamism and its more deadly cousin, jihadism.
A left-leaning school teacher who subsequently made a living from his drawings, Westergaard began working as a cartoonist for Danish daily newspaper Jyllands-Posten (JP) in the 1980s. He had pushed back against suffocating religious teachings in his youth and came face-to-face with the same foe again late in his career. He was aged 70 when he contributed to JP's set of 12 cartoons depicting the Prophet Muhammad. He would soon become the best-known cartoonist in the world.
JP's motivations were rooted in the need to push back against the fear and self-censorship that were gripping artists and cartoonists in Denmark at the time. Many of them were scared not just of depicting Muhammad, but of accepting any commissions relating to Islam. The timing of JP's cartoons is essential to understanding their meaning. In 2004, Dutch filmmaker Theo van Gogh was murdered in Amsterdam by a jihadist enraged at the 'blasphemy' in his film, Submission, which criticised the status of women in Islam. A letter threatening the film's ex-Muslim screenwriter, Ayaan Hirsi Ali, was attached to van Gogh's body, which was found next to his bicycle. In Denmark that year, an academic was assaulted at the University of Copenhagen by activists. They were furious that he had read out a passage from the Koran to non-Muslims during a lecture. The atmosphere of fear was so pervasive that publishers of a Danish children's book about Islam could not find an illustrator for it.
Hence the Muhammad cartoons. Westergaard's cartoon was the most controversial of the lot. It did not just portray Muhammad (something many but not all Muslims see as blasphemous). It also depicted him with a bomb in his turban, the fuse lit and ready to be detonated. Westergaard later explained his motivations:
'I attempted to show that terrorists get their spiritual ammunition from parts of Islam, and with this spiritual ammunition, and with dynamite and other explosives, they kill people. I showed this in a cartoon and what happened? They want to kill me, so I think I was right.'
Just two months before the cartoons were published, western Europe experienced its first suicide bombings, when 52 civilians were killed in four different attacks on London's transport system. They were conducted by four young British Muslims. One of them, Mohammad Sidique Khan, explained his beliefs in a video made before the attacks. It combined declarations of faith with opposition to Western foreign policy. 'Our driving motivation doesn't come from tangible commodities that this world has to offer', Khan said. 'Our religion is Islam – obedience to the one true god, Allah, and following the footsteps of the final prophet and messenger Muhammad… This is how our ethical stances are dictated.' Westergaard was bang on the money.
The next few years of his life were difficult. Islamists adopted a dual strategy in response to the Muhammad cartoons. Firstly, they used intimidation: protests, riots and death threats. These tools were particularly popular in Muslim-majority countries.
The other approach was to stress the 'hurt' the cartoons had caused and to lobby for their censorship. In the UK in particular, this approach was depressingly successful. The small anarchist newspaper, Now or Never, was one of the only publications to reproduce the cartoons. The cartoons' actual content became obscured by their censorship. This allowed false claims to spread that the cartoons showed Muhammad as a pig or having sex with a pig. Exaggeration was used to diminish the cartoons' political weight.
In time, the belief that the drawings were 'racist' spread outwards from the ignominious starting point of fringe groups like the Socialist Workers Party. The tactic of categorising critical comments about Islam as 'racist' is now ubiquitous. Crying 'racist', after all, is easier than grappling with Westergaard's arguments.
A plan to assassinate Westergaard in 2008 was disrupted by the Danish authorities. An even more serious incident followed two years later, when a Somali migrant broke into his house near Aarhus and attempted to murder him with an axe. A panic room installed by the security services saved his life, and the intruder was shot and detained by the police. Further threats followed, but Westergaard lived to the ripe old age of 86 and died peacefully last weekend. He never apologised for or recanted his work.
Raise a glass this evening to Kurt Westergaard. He spoke his mind via his drawings and did not compromise or run away when confronted by the enemies of free speech. May his principled stand inspire others.
Paul Stott is a writer and commentator. Follow him on Twitter: @MrPaulStott.
To enquire about republishing spiked's content, a right to reply or to request a correction, please contact the managing editor, Viv Regan.