Kate Clanchy: no one is safe from the woke mob
A handful of out-of-context quotes are enough to damn a liberal author as 'racist'.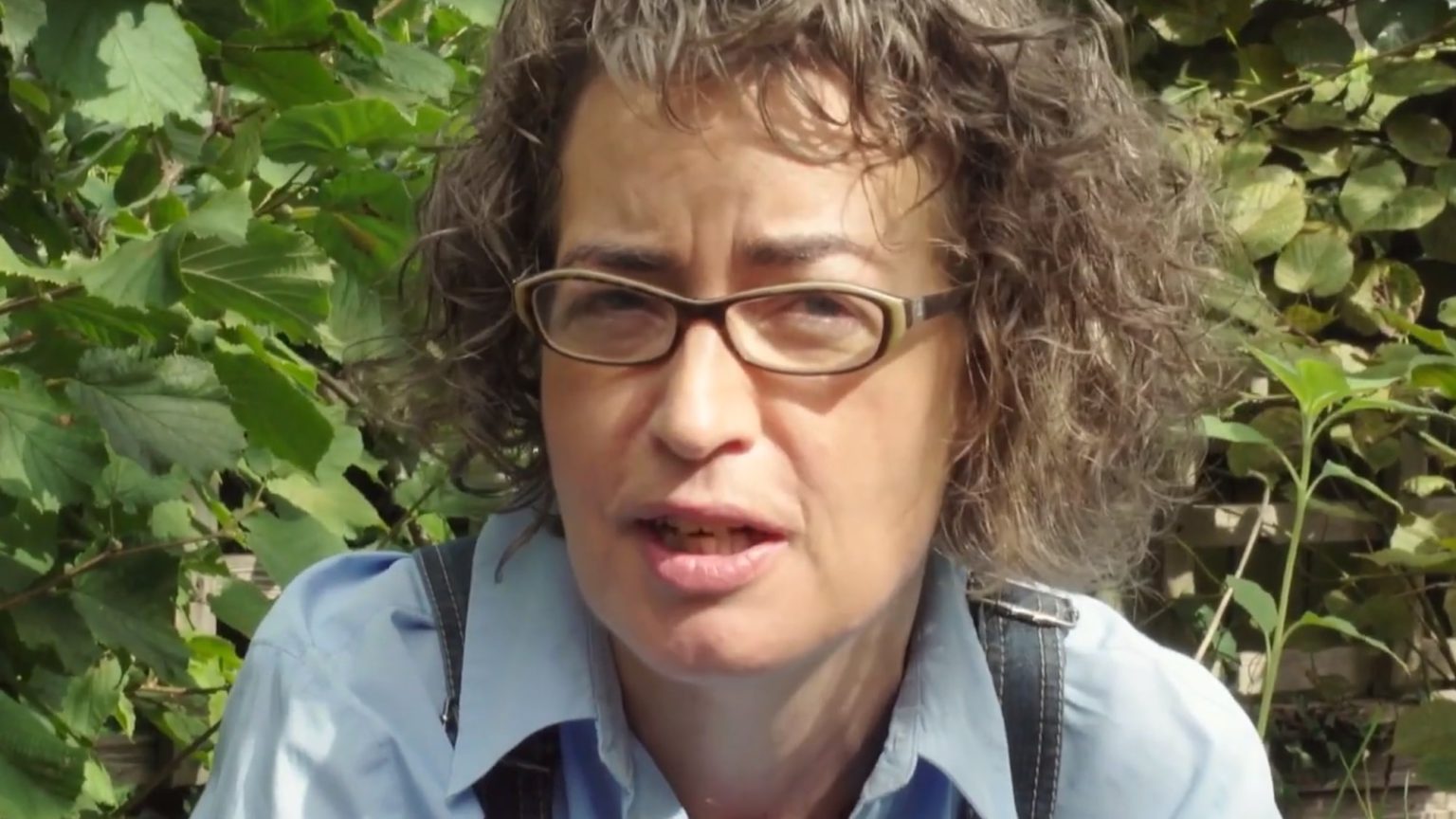 'In a world where you can be anything, be kind.' This sickly sweet meme, often attributed to the late Caroline Flack, is now emblazoned on walls, mugs and t-shirts. Yet those who most forcefully command the rest of us to 'Be Kind!' are the least likely to take their own advice. The super-woke have neither generosity of spirit nor capacity for forgiveness. They condemn others off the back of spurious allegations and disingenuous interpretations. They take trivial points out of all context and ignore intent. Nothing is off limits when the opportunity arises to point the finger at a sinner.
Author and teacher Kate Clanchy is the mob's latest victim. Reviewers on Goodreads denounced her book, Some Kids I Taught and What They Taught Me, for employing racial stereotypes. They also accused her of 'ableism'. In today's cancel culture, what begins as a couple of comments soon gathers momentum and rapidly swells into a woke tidal wave of condemnation. This 'scandal' is now threatening to engulf children's author Philip Pullman, who initially defended Clanchy.
Pullman was – until just a few days ago – something of a figurehead on woke Twitter. His fondness for insulting Brexit voters made him a hero for revanchist Remainers. Clanchy, though far less abrasive, is similarly left-wing: on the very first page of Some Kids I Taught she sets out her anti-Tory credentials. And, like Pullman, Clanchy is an insider – her politics, class and profession make her part of the cultural elite. She was made Oxford's first City Poet in 2011, she has an MBE, and Some Kids I Taught won her the Orwell Prize for political writing. Her books have been reviewed and praised everywhere from the Spectator to Stylist magazine. But when the woke mob comes for you, this counts for nothing.
Even a cursory reading of Some Kids I Taught shows that Clanchy is a nice person. She became a teacher, she tells us, because she wanted to change the world and thought that state schools were the best place to start. The whole premise of her book – made abundantly clear from the title – is that children teach adults important lessons about life. Yes, this is schmaltzy – but it is the kind of sentiment beloved by child-centred progressives. As is fashionable, Clanchy foregrounds her lived-experience and checks her privilege as a middle-class Scot. 'I have included nobody, teacher or pupil, about whom I could not write with love', she explains in the introduction of her book. But she didn't have to: it is clear from every page. Failing to see this requires malicious misinterpretation or not having read the book at all.
Writing with love means nothing when social-media critics feel no compulsion to read the books they condemn. Random quotes posted on Goodreads will suffice. Clanchy has been called out for writing that an Asian pupil has 'almond-shaped eyes' and a black child has 'chocolate-coloured skin'. These descriptions are clichéd but they are hardly offensive; they are evidence of poor writing, not racism. Clanchy stands accused of ableism for describing two autistic children as 'unselfconsciously odd' and 'jarring company'. Arguably, this reveals far more about her than the children concerned – she is the one who found their company jarring. Should she have lied?
Describing pupils who – for very good reasons – cannot be identified, inevitably leads to generalisations. But to read racism into these generalisations is ludicrous. Clanchy has taught in schools across the UK, including in London, Essex, Oxford and Scotland. In her book, when Clanchy first meets her Scottish pupils she struggles to tell these white working-class 'winter-coloured, mouse-haired children' apart – her eye, she tells us, 'had been tuned in to the multiracial London pupils'. By contrast, her Scottish pupils are 'undersized, undeveloped'. Clanchy is no more anti-white or anti-working class than she is racist.
Unfortunately, when the outrage machine went into overdrive, Clanchy's first response was to disassociate herself from her own words and say the quotes were 'all made up'. This was a stupid thing to say but, if we want to be charitable, perhaps this was a panicked reaction to what she must have known was coming. Clanchy has since admitted she was wrong to lie: 'I don't really have an excuse, except that I am bereaved and it takes people in different ways.' But the woke mob had a scent of blood. They wanted more. 'I am not a good person. I do try to say that in my book', Clanchy then tweeted. 'Not a pure person, not a patient person, no one's saviour. You are right to blame me, and I blame myself.'
Pullman's defence of Clanchy was far more straightforward: her critics, he said, should read the book. In a now deleted Tweet, he wrote that those who do not read a book before condemning it would 'find a comfortable home in ISIS or the Taliban'. Which seems fair enough, assuming a little writerly embellishment can be permitted. Sadly, after a huge social-media backlash, Pullman realised he was replying to the wrong tweet. 'Clearly I made a mistake in thinking that a tweet referring to Ayn Rand was referring to something else entirely', he said. 'Completely my fault. I should have read the whole thread. I apologise for my haste and intemperate language.' He has since apologised more generally for any offence caused in defending Clanchy. I won't apologise for calling this cowardly.
Despite this retraction, Pullman has been chastised by the Society of Authors (SoA) – the trade union for writers of which he has himself been president since 2013. In a statement, the society said that 'Philip wrote his comments as an individual, not in the name of the Society of Authors', and that 'president is an honorary position only: he does not play any part in the governance of the SoA'. If the union you head up is not prepared to defend you then it serves no purpose.
Clanchy has also engaged in more ritualistic apologising. 'I know I got many things wrong, and welcome the chance to write better, more lovingly', she said. She also said that she would consider the 'views of the many readers of colour who have responded to my writing to put these learnings into practice in my work as both teacher and writer'. Clanchy has moved from learning from children to learning from nasty social-media trolls. This hardly seems like progress. Picador, Clanchy's publisher, has now joined in the apology-fest saying it has 'listened' to the conversation around the book and was 'profoundly sorry' for the hurt caused to those who had 'engaged with the text'. Clanchy and Picador are in talks over a woke rewrite that will, presumably, appease the critics.
The Clanchy affair is far from over. This sorry spectacle reveals that absolutely no one is safe from the woke mob and that those who preach kindness are malicious and unforgiving. But perhaps more than anything it shows us the utter futility of grovelling and apologising. Say sorry and the inquisitors are guaranteed to come back for more.
To enquire about republishing spiked's content, a right to reply or to request a correction, please contact the managing editor, Viv Regan.