The assault on Christian street preachers
They have become a target of both speech-policing cops and violent extremists.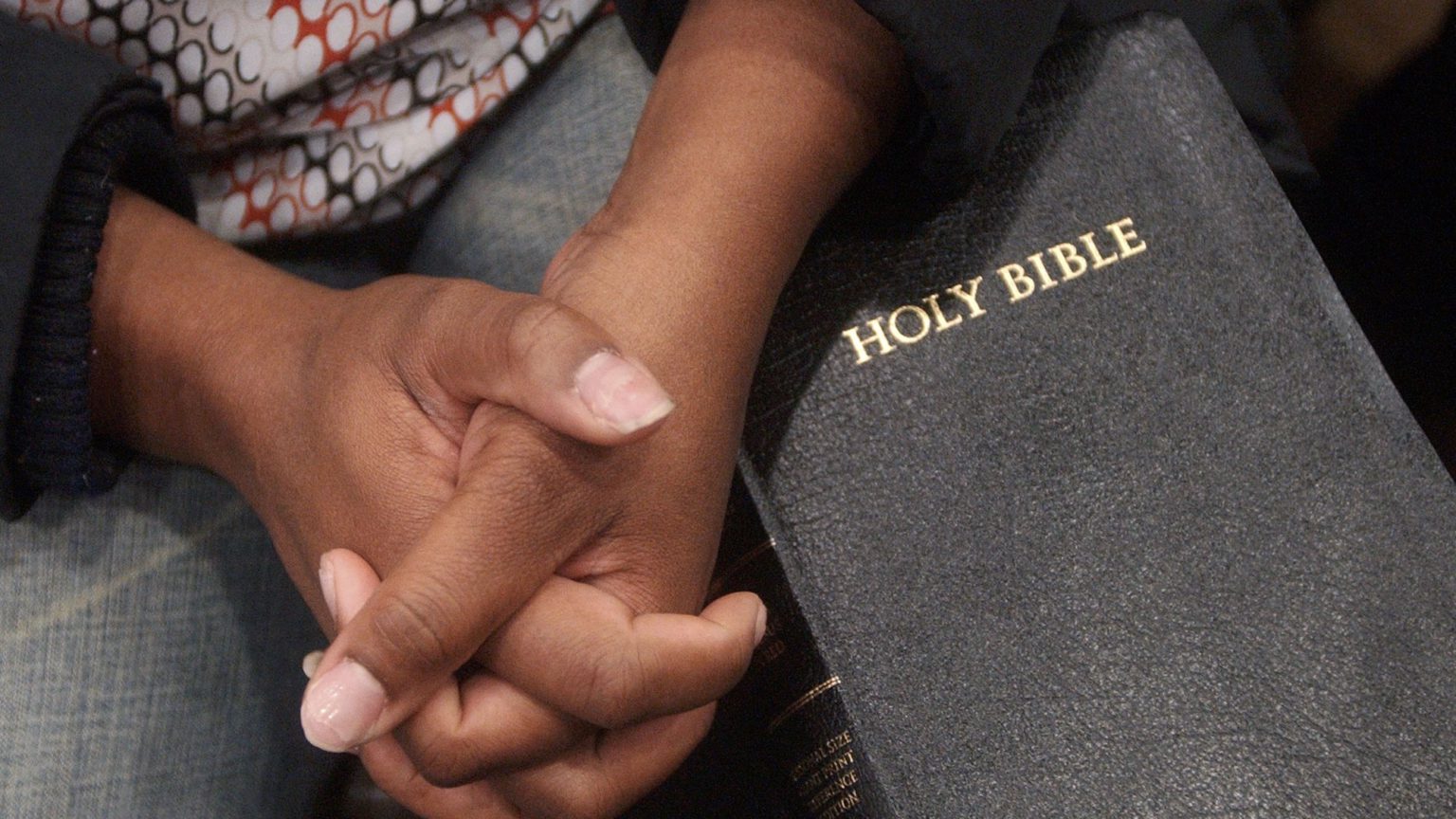 Has the UK become a hostile place for Christian street preachers?
Hazel Lewis was arrested while preaching outside Finsbury Park Tube station in north London on 12 February 2020. She was falsely accused of homophobia and racism. Passers-by said she had called for gays and non-believers to be stabbed. Officers decided she had not, in fact, used homophobic or racist language, but she was still charged with a public-order offence.
Now, following an 18-month court battle, Lewis has finally been vindicated. The judge said there was no case to answer and that her words had not been threatening or abusive. Fortunately for Lewis, she had a recording of the offending sermon, which made clear that the hate-speech allegations were baseless.
It is great news that Lewis has won. But it is worrying that she was charged at all. You don't have to be a Christian to see what's at stake here: an innocent woman was handcuffed, arrested and prosecuted based on entirely false allegations. This case highlights the risk that we all face when we give the state free rein to police 'offensive' speech.
Lewis is unlikely to be the last preacher to face the force of the law for her sermons. Worryingly, her prosecution arguably contradicted recent legal precedent. This was the first time that a Christian woman had faced trial for preaching the gospel on the street since Alison Redmond-Bate in 1999. Back then, the presiding judge ruled in Redmond-Bate's favour. In his ruling, he famously said that 'free speech includes not only the inoffensive but the irritating, the contentious, the eccentric, the heretical, the unwelcome and the provocative, provided it does not tend to provoke violence'.
It's not just hate-speech laws that Christian preachers have to contend with, either. A recent case highlights the threat of violence they face from extremists. Hatun Tash is an ex-Muslim, critic of Islam and now a Christian preacher. She is part of the Defend Christ, Critique Islam group, which aims to 'preach the gospel to Muslims using apologetics and polemics'. Last month, she was stabbed at Speakers' Corner in Hyde Park in London. The horrifying incident was captured on camera. Despite there being an estimated 30 witnesses, the perpetrator is still at large.
In separate incidents prior to the stabbing, Tash had already been punched in the face and dragged along the ground. On another occasion, an angry mob surrounded her, screaming for blood. It is terrifying that free speech, open debate and the right to preach are on the ropes even at Speakers' Corner.
Both Lewis and Tash are on the frontline in the battle to preserve our fundamental right to free expression. I'm not a Christian and I don't agree with all that Lewis and Tash have to say, but there's something deeply admirable about the spirit of these women. Within days of what appeared to be an attempt on her life, Tash had already returned to Speakers' Corner. Both women have, in the face of adversity, sought shelter in the sanctity of firmly held religious beliefs. As Lewis put it:
'There are dangers out on the streets – I have had urine thrown at me and have been threatened. But Christians are called to preach the gospel of salvation and hope in any situation, no matter how tough, so I am not afraid… Despite this experience, I am determined to keep preaching.'
Amen to that.
Hardeep Singh is a writer based in London. Follow him on Twitter: @singhtwo2
To enquire about republishing spiked's content, a right to reply or to request a correction, please contact the managing editor, Viv Regan.