Sean Lock: an immortal comic
He was the Comedian's Comedian who somehow became the nation's favourite comedian.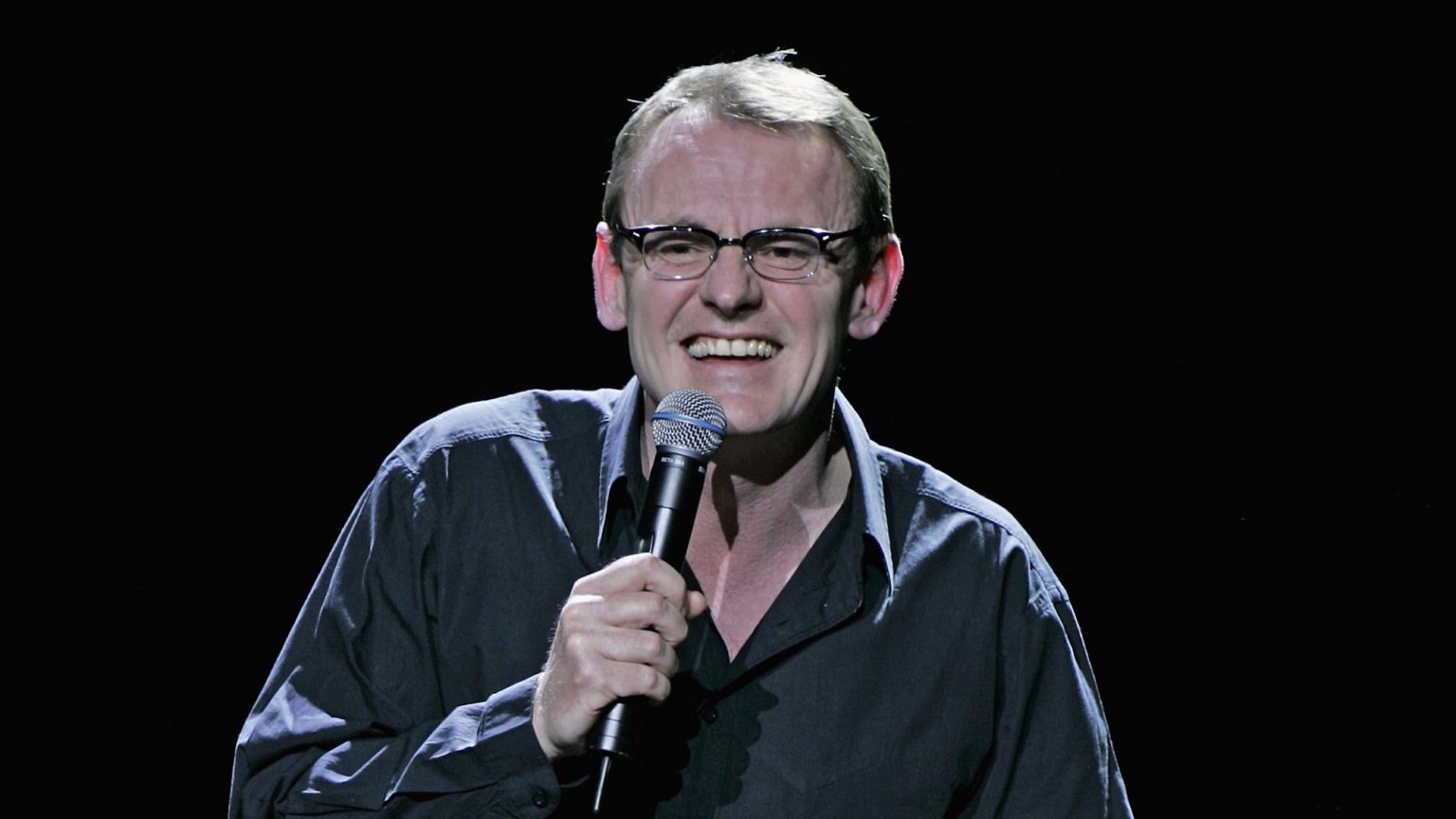 'I'm in therapy at the moment. I don't need it, obviously, but I got all these psychiatrist gift vouchers for Christmas. My family clubbed together for them. Wasn't what I asked for. What I asked for was a crossbow.'
Sean Lock, perhaps the most ruthlessly funny and universally admired comedian of his generation, has died, aged 58. Actually, that makes no sense, does it? Because 58 is no bloody age at all.
Any man's death diminishes us, not only because we are involved in mankind, but also because we are reminded that the bell will one day toll last orders for us too, and it's always later than you think.
Still, there are some that are worse than that.
It's been two days now but I still can't find any way to integrate this into a meaningful universe. As with the death of David Bowie, in 2016, two days after the release of his comeback album, my brain is spinning on its axis, looking for a gear to engage that would lead to a coherent conclusion.
'RIP Sean Lock. One of the Good guys. Tragic!' That was the WhatsApp group message that alerted me to the suddenly altered landscape. This wasn't 'sad'. It wasn't 'a shame'. It was nonsense, a bark of squalling feedback, a threat uttered in Vogon over an alien PA system, an eruption in the fabric of reality itself. Sean wouldn't have just died. He couldn't. So, what did this mean?
I read that message several times, looking for the gag, the twist, the double meaning. Perhaps Sean had, unexpectedly, entered the trans debate, or criticised Bake Off, or the NHS, and so this meant RIP Sean's mentions, or career, or hopes of a quiet life.
But no. I went to Twitter, my refuge of reliable reporting, and there it was. Sean Lock, dead at 58. Feeling then that I had better say something – absurdly, but then I am a product of a decade-long experiment in conditioning that Sean would have, and indeed had, frequently and quite specifically laughed at – I posted a tweet. It was, I said, like opening the front door one morning to find that the street had gone.
And it still is. This is not easily processed. This is a bomb crater, or like a gaping wound left in the side of British comedy, after a routine visit to the chippy.
Sean was, as his friend Harry Hill put it, the Comedian's Comedian, certainly. But he had somehow, almost despite that commitment to his craft and his indifference to fame and celebrity, become one of the nation's favourite comedians too. It was an incredibly rare instance of everyone getting it right. And 58 is… well, it's two years older than me.
Sean was diamond hard and diamond brilliant. Every facet shone. He was inventive, creative, experimental even, but never – there is no better word for it – wanky. He was a master of the vernacular, the telling detail, the oblique angle, the perfect analogy. And he always dug that little bit deeper, to find the perfect word, the perfect final twist.
Crossbow. How perfect is that? It's a great joke already, but it's the crossbow that makes it. When I heard jokes like that, I'd laugh, but also there'd be a little shiver, an awareness of the presence of perfection.
He could be cute – my wife's favourite joke, not just of Sean's but full stop, concerns the plastic cones post-op dogs wear actually being biscuit catchers. But he could also describe getting a handjob from the terrifyingly muscular Madonna as being like being serviced by one of those hydraulic wrenches the wheel-changers use in Formula One.
Sean might just have been the most universally respected comedian on the entire British circuit. I never heard anyone give him less than a nine. No one even criticised him just to be different. And to earn his respect was, I think, also universally cherished. 'Earn' was the word, though – he didn't just chuck it around. I had the privilege of writing for him on a number of occasions, and he could be pretty brutal, if he thought someone was going route one, or signing off on half-finished material. He would not butter his words, and I don't think I've ever felt 'That isn't funny' drive in closer to the bone than when he said it, however much tough love was behind it.
Nor was this confined to the writing room. Occasionally, on 8 Out of 10 Cats, the camera would, I assume accidentally, pick up a reaction shot of Sean giving a comic a look that would have withered an aspidistra at 20 yards. But when he did laugh – watch him in one of his many unlikely double acts, such as with the wonderfully droll Miles Jupp – it really meant something.
Days writing for him could be tiring, stressful, even anxious. They were not spent shooting pool or playing darts and hoping a bit of banter might turn up gold. He was focused and disciplined. He expected the same. But when you wrote a line that he'd use, and then you'd hear someone say it was 'classic Sean', that was like winning the Perrier.
He liked to write in a sort of lock-up – no pun intended – in Bethnal Green, and I've never seen a comedian's study, or office, or hideout, so devoid of toys, trophies or whimsy of any kind. He would sit behind his desk and fix you with a stare that could be unnervingly intense, assessing you, as you extrapolated the scenarios you had devised, for milking the comedy out of this week's news, or some half-forgotten Eighties TV show. I've earned easier money, but I've never been prouder to have been called up.
There is I suppose some solace in the thought that much of his best work is going to be around forever. His stand-up specials, his own creations like 15 Storeys High and his contributions to 8 Out of 10 Cats and 8 Out of 10 Cats Does Countdown, are basically immortal. The last of these especially looked initially unpromising, like a weird, doomed offshoot of an already tired format, but largely thanks to Sean it became perhaps the most reliably inventive and funny panel game on TV.
So, there's that. But actually, no. That's no bloody solace at all. This sucks, it really does. It doesn't make sense, and it just isn't fair. Like the legendary energy drink in 15 Storeys High, Sean had all the energy of a rat, trapped in a can. Where the hell has it gone?
I'm sorry mate. But that isn't funny. At all.
Simon Evans is a stand-up comedian. He is currently on tour with his show, Work of the Devil. You can buy tickets here.
To enquire about republishing spiked's content, a right to reply or to request a correction, please contact the managing editor, Viv Regan.