Are social workers allowed to support women's rights?
A social worker has been sanctioned for expressing gender-critical views on social media.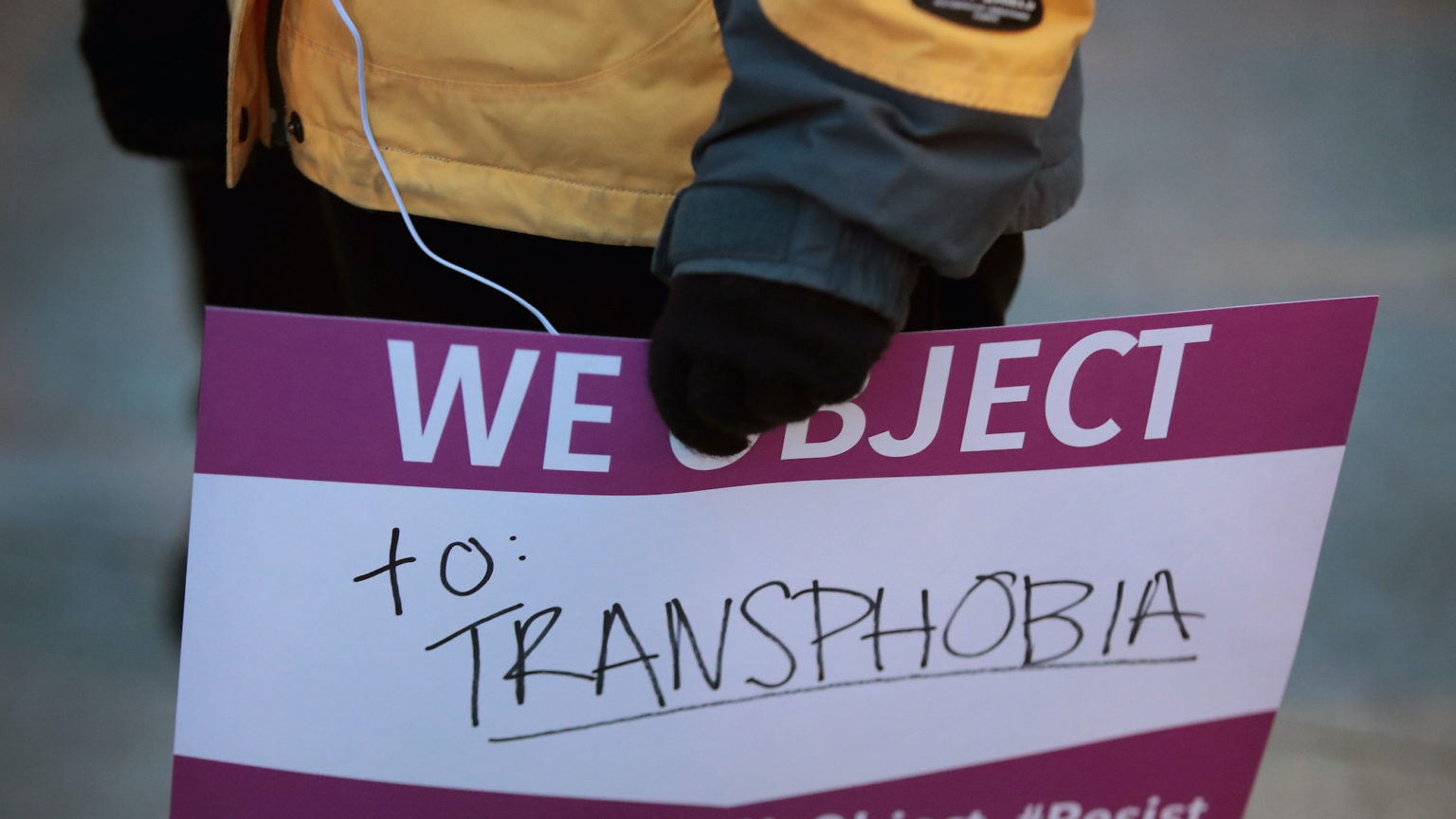 Now a social worker who was critical of aspects of transgender ideology has been sanctioned by Social Work England (SWE), the regulatory body for social workers. In July this year, a female social worker was given a one-year 'warning order', following a complaint from a member of the public that she 'used social media unethically'. Case examiners at SWE agreed that she made a number of posts on Facebook that were 'discriminatory in nature'. According to the disciplinary report, she shared links 'to fundraising pages for people and / or organisations which appear to hold and / or have publicised discriminatory views'. She also 'shared and signed petitions that pursue a discriminatory goal'. Because of this, Social Work England ruled that her 'fitness to practise is impaired by way of misconduct'.
The social worker's posts expressed 'gender critical' views in relation to the increasingly toxic and polarised transgender debate. Case examiners at Social Work England say explicitly in their report that 'no evidence has been offered that would suggest that the social worker acted in a transphobic manner while at work'. Similarly, examiners heard testimony from her line manager that she 'has never practised in a discriminatory way'. In other words, the whole basis of the case against her was that she expressed the 'wrong' views about trans issues on social media.
The case examiners raised a number of specific social-media posts they felt were worthy of sanction. For instance, their report cites 'the social worker supporting a petition to stop a charity supporting gender-diverse children and young people'. A charity 'supporting gender-diverse children' may sound anodyne. But when some charities take this to mean campaigning for children to be prescribed puberty blockers this raises serious questions about children's welfare. I also suspect lots of social workers disagree with the demands coming from trans charities to affirm children's self-identified gender – not least as this undermines the role of both parents and professionals in helping children to understand why they feel distressed about their bodies.
The social worker also shared a quote that said: 'Boys that identify as girls go to Girl Guides… Girls that identify as boys go to Boy Scouts… Men that identify as paedophiles go to either.' The case examiners felt that the post conflated 'being transgender with being a paedophile'. Perhaps. But it could just as easily be a poorly worded attempt to highlight the concerns many people have over the erosion of sex-specific services and spaces for girls and women. The need for women-only spaces is actually acknowledged in the Equality Act.
Case examiners also took issue with the social worker sharing a fundraiser titled 'Thank you to Glinner'. As they noted, 'This post appears to refer to Graham Linehan' – the comedy writer behind Father Ted, who has become a key gender-critical voice online. The report makes a series of unsubstantiated accusations about Linehan, calling him transphobic and misogynistic. Linehan is indeed pointed in his criticism of transgender activists. He often highlights the absurdities of their arguments and the implications for biological women. No doubt this will cause some people offence, especially in the current climate. But the suggestion that Linehan is bigoted, and that supporting him should be a sanctionable offence, is remarkable.
This case is obviously distressing for the social worker involved, but it is also bad news for all those she worked with. Instead of being able to support those most in need, a competent social worker has been caught up in a pointless disciplinary process.
The sanction she received is all the more odd when you consider the recent case of Maya Forstater. An employment-tribunal judge ruled that 'gender-critical beliefs' were not only 'widely shared' among the public, but also 'did not seek to destroy the rights of trans persons'. The ruling also established that 'a person is free in a democratic society to hold any belief they wish, subject only to "some modest, objective minimum requirements"'.
Even recent cases in the world of social work have found in favour of workers' free speech. The Christian student who was expelled from his social-work course took his case to the Court of Appeal. It ruled that his university 'wrongly confused expression of religious views with discrimination'.
If the current ruling on the gender-critical social worker is allowed to stand, it could lead to social workers being gagged from expressing all kinds of contentious political views. Social Work England is essentially warning that it will police the boundaries of acceptable opinions. Indeed, perhaps what is most chilling in the ruling is the case examiners' intention for the sanction to 'act as an example to other members of the profession'.
This is an untenable situation. Social workers are at the sharp end of social-policy developments. They will often be working with children with gender dysphoria, or with women who have been assaulted by men. To suggest social workers cannot contribute to the public debate on such issues, or that some topics are out of bounds, is ludicrous.
Social workers must be free to express themselves.
Ken McLaughlin is an academic and author. His latest book is Stigma – and its discontents.
To enquire about republishing spiked's content, a right to reply or to request a correction, please contact the managing editor, Viv Regan.