Schools must not indulge pupils' gender confusions
A school in Wales began referring to a boy as a girl without his parents' consent.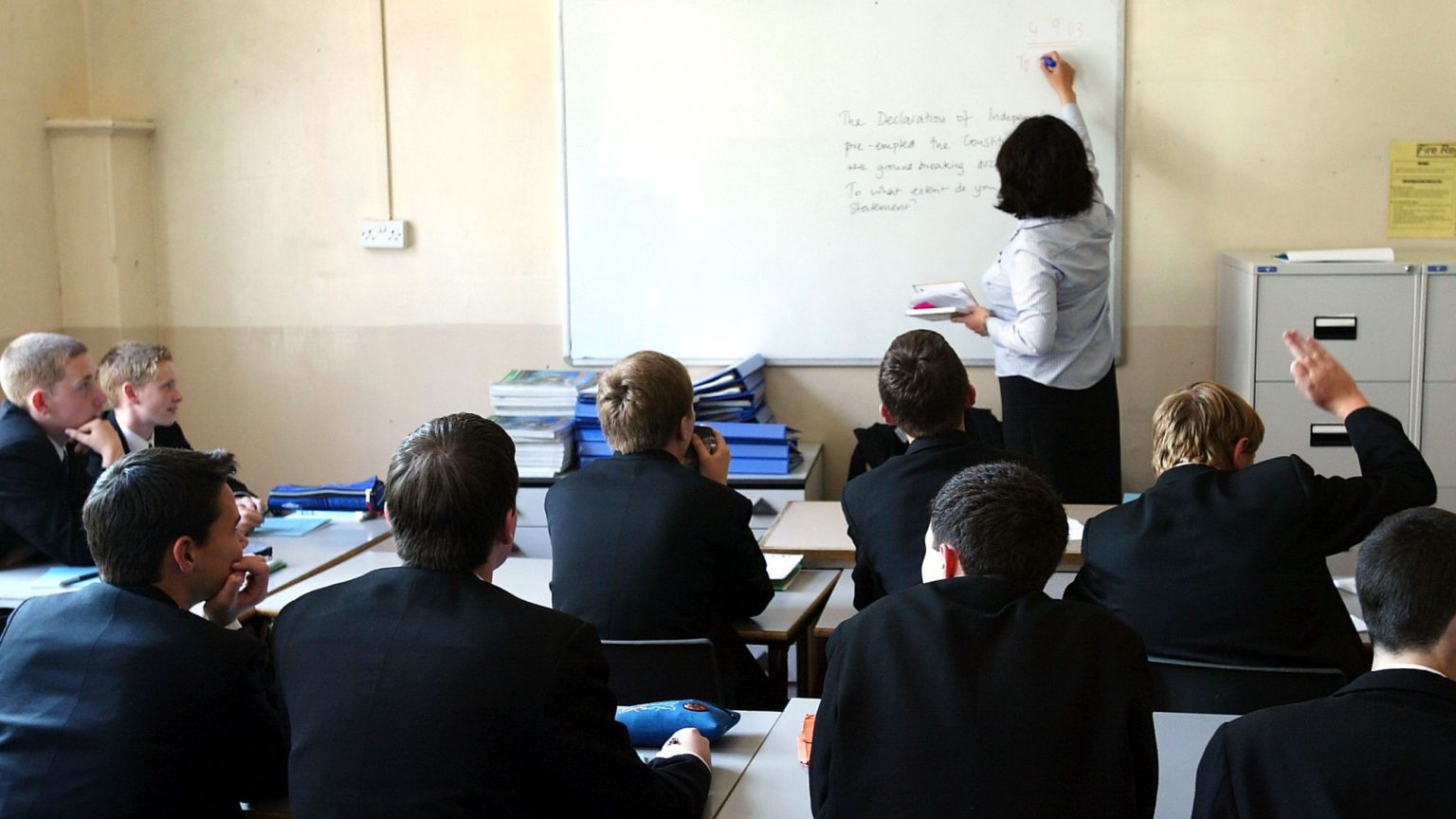 By now, after nearly a month of the summer holidays, most parents are counting down the days until the re-opening of schools like convicts awaiting release. Many are desperate to shove their little darlings back into the care of teachers. But news from Wales will have given some reason to question how safe their children will be. The threat comes not from playground bullies or drug dealers at the school gates, but from policies designed to help children who identify as trans.
Yesterday it was reported in The Sunday Times that staff at a school in Rhondda Cynon Taf in south Wales had, without parental approval, begun to refer to a young boy by a female name and female pronouns at his request. Teachers were put in an invidious position as the school had implemented a 'transgender toolkit' at the behest of the local borough council (RCTBC). Following a threat of legal action by parents, the controversial trans toolkit has now been suspended pending review.
The trans toolkit, which was apparently developed by Stonewall Cymru, tells teachers to 'remember that a pupil who identifies as a trans girl but was born biologically male is not a "boy dressed as a girl" but is a girl who outwardly at this point resembles a "boy"'.
The boy, who is under 14, requested to change his name on the register and to join girls in PE lessons. He was supported by a 'charity advocate', who told the child it was a 'human right to be called whatever he wants', and that if his name was not changed on the school register 'arse would be kicked big time'. The advocate is also alleged to have told the boy that he should try wearing girls' clothes.
The parents say their son's wish to be a girl 'came out of the blue'. Their son had been bullied and they wanted him to have therapy before any changes were agreed to. When they met with staff at the school the parents were advised to create a 'transition timeline' for their son. It was at this point that they decided to pursue legal action.
This is not the first time that trans guidance has landed schools in trouble. Last year a 13-year-old girl took Oxfordshire County Council to judicial review after her school removed single-sex facilities following the implementation of a similar trans toolkit.
Most parents will do everything they can to protect their children. But contrary to the advice in the Welsh trans toolkit, affirming a child's belief that they are the opposite sex is risky. Research suggests that when families and teachers don't 'play along', the overwhelming majority of children desist from their cross-sex identities, eventually becoming reconciled with their bodies. Many will grow up to be same-sex attracted and a significant proportion will be autistic.
It seems that the controversial lobby group Stonewall is behind the dodgy 'trans inclusion' policies in this Welsh council's case. In a document reaffirming its commitment to the Stonewall Diversity Champions programme, the council boasts that there is 'an emphasis on pupil self-identification' within its schools.
Stonewall's approach has also been embedded into the 'LGBTQ Action Plan' recently released by the Welsh government. This plan demands schools 'challenge heteronormative and cisnormative assumptions'. The foreword (signed by first minister Mark Drakeford) boasts that the Welsh government has 'established a gender-identity service to help our trans family be their true selves'. It seems that senior politicians in Wales have decided that hormones and surgeries are necessary for one's 'true self' to be revealed.
For years now, grassroots campaigners have been begging the government to stop blindly following Stonewall. Finally, it seems legislators in Westminster are waking up, with equalities minister Liz Truss recently calling for all government departments signed up to Stonewall's 'diversity project' to cut links with it. But in Wales, just as in Scotland, the left-leaning administration is so desperate to distance itself from English Conservative rule it has sped towards Stonewall with gay abandon.
This is not simply a story of dim, well-meaning teachers believing they know better than parents, or of woke council officials parading their inclusive credentials. Rather, this rise of trans ideology in Wales is a depressingly familiar tale of cynical opposition politicians using it as an issue on which to attack the central government. Perhaps this will secure the Labour Party support from some quarters in Wales, but the price will be paid by confused young people.
Jo Bartosch is a journalist campaigning for the rights of women and girls.
To enquire about republishing spiked's content, a right to reply or to request a correction, please contact the managing editor, Viv Regan.