Lebanon is on the brink of collapse
One year on from the Beirut explosion, Lebanon faces chronic shortages of fuel and water.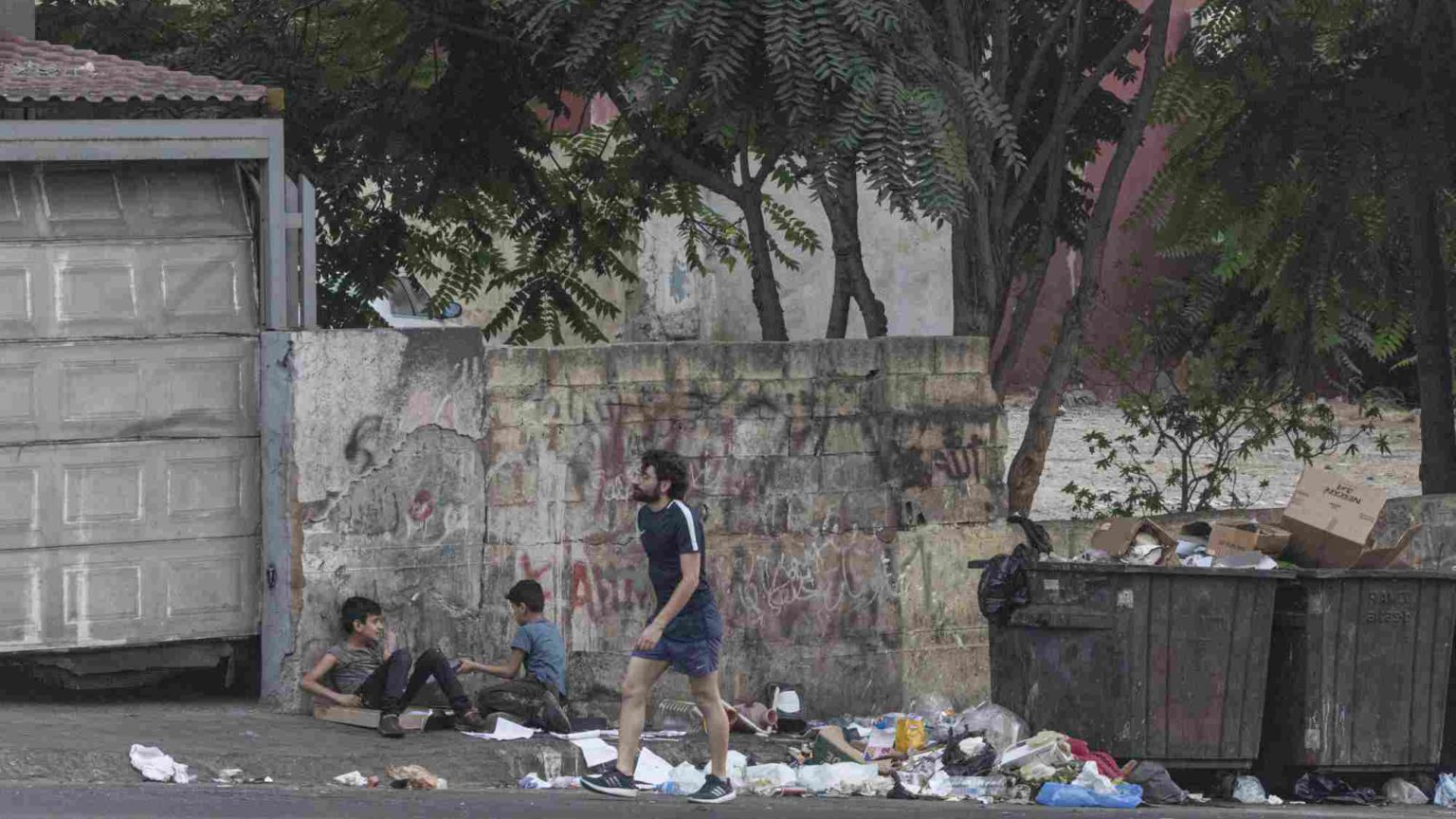 Just over a year ago, Lebanon's desperate plight was at the top of news bulletins.
The ignition of 2,750 tonnes of ammonium nitrate razed the port area of Beirut to the ground, before instantaneously ripping through the rest of the city. At least 220 people were killed, more than 5,000 were injured and an estimated 300,000 were left homeless. It was a devastating blow to a nation already in the grip of a deepening economic crisis, and ruled by a set of venal, self-interested political cliques.
At the time, the world seemed to rally around Lebanon. Promises of aid were made. And, under immense domestic and international pressure, the government of the despised President Michel Aoun finally did the right thing and resigned. It looked as if change might be coming. It looked as if that devastating explosion could well be a turning point in Lebanon's recent history.
But, a year on, the only thing that has changed is that the world is no longer looking. Lebanon's crisis persists. But the media's gaze is now elsewhere.
The same politicians, and the same factions, are still in power – a year on from the collective resignation of the last government, a new one is still to be formed. This is because Hezbollah and the assorted Sunni, Shia and Christian political factions which constitute Lebanon's political class are still arguing over the allocation of ministries. And while they squabble over who gets which part of the fiefdom, all of Lebanon's decades-old problems have worsened. It is no exaggeration to say this is a society on the brink.
In recent days, it has been reported that Lebanon's water system is on the verge of collapse. On 21 August, UNICEF's executive director, Henrietta Fore, said that 'more than four million people [out of a population of seven million]… face the prospect of critical water shortages or being completely cut off from safe water supply in the coming days'.
The reason for the acute water shortage – that there was no longer sufficient power to run Lebanon's pumping stations and wells – points to another acute problem. Namely, the shortage of fuel to power anything. This is affecting every part of Lebanese daily life. Food rots in warm fridges, air-conditioning units no longer offer respite from the sweltering heat, and finding petrol, let alone affording it, has become near impossible.
Hyperinflation – and the Lebanese central bank's decision to cut the fuel subsidies that have drained the nation's currency reserve – has simply driven the price of fuel too high for the Lebanese to afford. And so a nation grinds to a halt. Basic, vital infrastructure, from healthcare to transport, is effectively being destroyed before Lebanese eyes.
By any measure, this is a nation in freefall. It is estimated that more than half the population is now below the poverty line. The yearly inflation rate rose from 10 per cent in January last year to an incredible 157.9 per cent in March this year. And unemployment has risen from 28 per cent in February 2020 to nearly 40 per cent late last year.
Blame for all this should principally be laid at the feet of Lebanon's corrupt political class. This unholy alliance of assorted religio-political factions – which stitched up power among themselves after the civil war and later conflicts – has come to govern almost entirely in its own interests. Through a network of patronage and cronyism, its members have enjoyed years of state funding while public services have fallen into a state of disrepair. There was even a heavily staffed railway office, despite Lebanon not having had a functioning national railway for years.
But, in a very real sense, this kleptocratic elite has been encouraged to behave in this way by the inflow of international aid over the past two to three decades – estimated to be larger in real terms than the Marshall Plan. This has fuelled the growth of a hugely debt-ridden state, over reliant on handouts. It is less interested in driving Lebanon forward than in enriching its constituent parts – hence the arguments today among Lebanon's political class about which faction gets which part of the pie.
After the warehouse explosion last year, the IMF and other creditors did promise to bail out the Lebanese state again. But they did so on the condition that the Lebanese political class undertook certain reforms to its system of governance. And so far it has refused to do so.
Instead, it seems to be playing a lethal game of chicken with international lenders. Both sides accept that disaster is coming. But neither so far is willing to blink, and concede too much ground. The likes of France are offering some aid, but they are continuing to demand substantial political reform in return. And Lebanon's leaders continue to demand a lot of aid – or else.
And that 'or else' is Lebanon's collapse. The head of Lebanon's largest parliamentary bloc, Gibran Bassil, and prime minister Hassan Diab have effectively turned Lebanon's collapse into a threat. They point out, quite rightly, that since Lebanon is now home to well over 1.5million Syrian refugees, if it collapses, those refugees will likely head Europe's way. They are saying to the European Union, and to the IMF, that unless they send aid, unless they turn the credit taps back on, Lebanon will collapse and Europe will suffer.
The result is a standoff between Lebanon's shameless political class and those Western nations holding the keys to the bank. One side wants to preserve its political power in Lebanon. The other wants to assert it over Lebanon. But it is the Lebanese people, who are suffering terribly, who really need to take control. Their empowerment is the only way out of this tragic mess.
Tim Black is a spiked columnist.
To enquire about republishing spiked's content, a right to reply or to request a correction, please contact the managing editor, Viv Regan.