Afghanistan exposes Remainers' imperial nostalgia
It is not Brexit Britain's 'delusions of grandeur' that have been shattered in Kabul.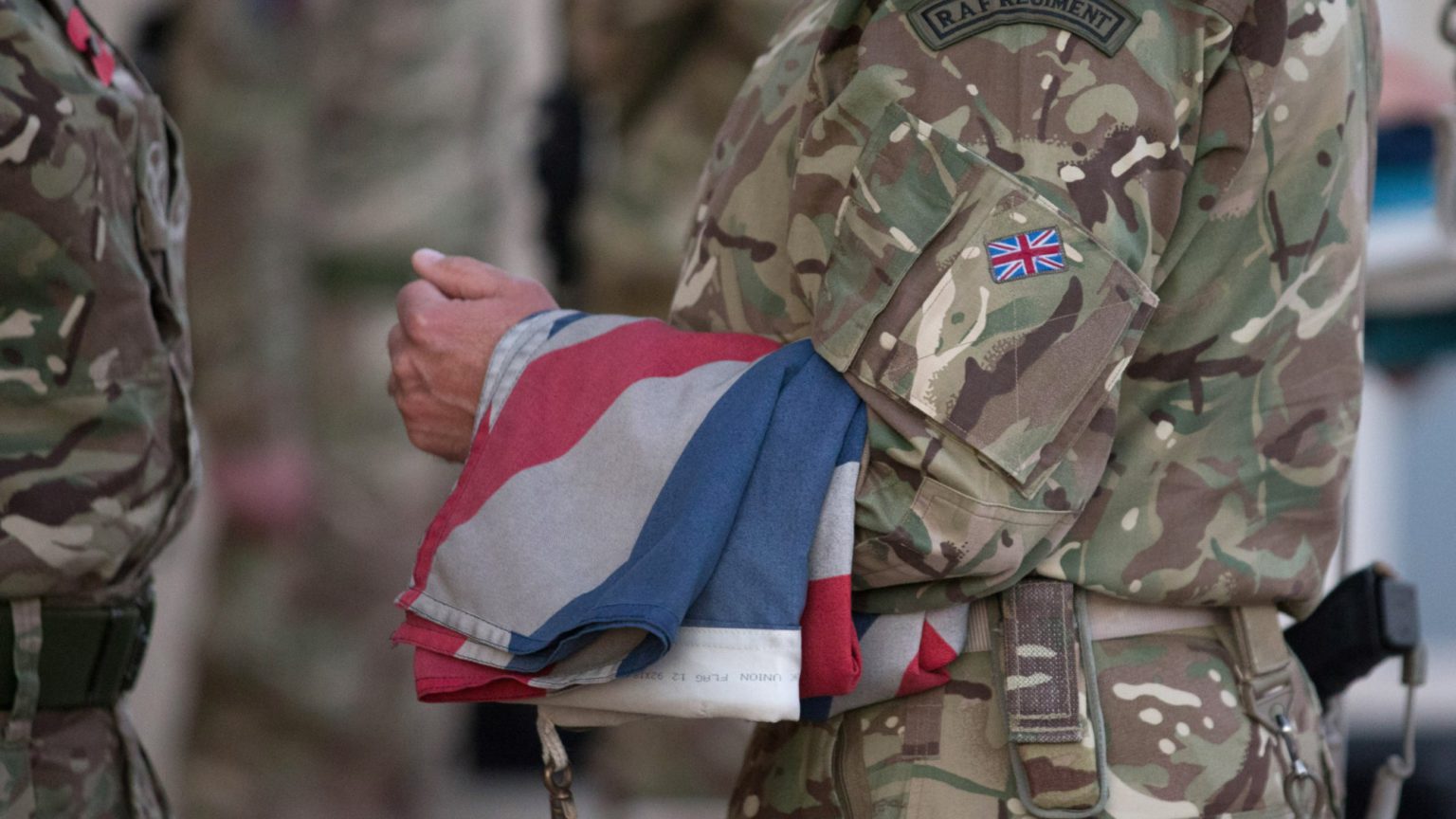 As the Taliban sped to victory in Afghanistan, and the US withdrawal – decided with no reference to the UK and other allies – cast doubt again on the supposed 'special relationship', the vexed question of UK foreign interventionism raised its head once more.
Why had the UK followed the US so unquestioningly into recent foreign wars? Why had the UK had no say in the Afghan withdrawal decision, even though it had troops on the ground? Why was the UK so dependent on the US in security and military matters that it couldn't even muster a quorum of countries to maintain a Western military presence in Afghanistan, let alone remain there by itself?
All these questions have answers. One might be guilt for the West's failure to prevent the Rwandan genocide. Another might be Tony Blair's loyalty to the US and his personal faith in intervention. Yet another would be the widespread, but not altogether correct, perception that intervention in some places – the former Yugoslavia, Sierra Leone – had succeeded, saving and improving many lives. Finally, there is the belief that Donald Trump's 'America First' presidency was an aberration, and that with Joe Biden everything was reverting to normal, including US multilateralism and solidarity with NATO.
Biden's decision to honour Trump's agreed exit from Afghanistan – and to defend it even in the face of the lethal airport bombings – brought the UK and Boris Johnson's government back to reality with a nasty bump. It seems also to have emboldened some eminent members of the UK foreign-policy establishment to argue for the UK to cut its coat according to its cloth, to start behaving as the medium-sized European power it now is, and to drop what Lord Ricketts, the UK's first national security adviser, described in a much-praised article for the New Statesman as its imperial 'delusions of grandeur'.
All of which, you might agree, makes good sense. Except that many people, myself included, have been arguing along these lines at least since the Iraq war, through the Libya intervention, the escalation of the Afghan engagement into Helmand Province and the debate over involvement in Syria. And at least some of those now apparently seeing the light were associated with the very same failed interventions they now query.
Better late than never, you might say. Except that the new challenge to the UK's penchant to 'punch above its weight', and 'lead' every shared enterprise it seeks to join, comes not only from a different quarter but also with a particular edge. 'Delusions of grandeur' has now become another stick with which Remainers can beat Brexiteers; it has become a code, if you like, for those foolish enough to have thought that the UK could go it alone.
The charge appears time and again in scholarly analysis as well as journalistic commentary. Leave voters, Remainers say, were motivated in part by imperial nostalgia, and a Trumpist ambition to Make Britain Great Again.
Now, to be sure, there are some who indeed harboured such illusions and still do, and for whom 'Rule Britannia' represents their brand of patriotism. But when I went around the country before the referendum, this is not what I found. Nor does it sit very comfortably with one of the reasons around a third of Brexit voters gave for their vote, which was to reduce immigration.
What I found was a strong strand of almost exactly the opposite sentiment: an aversion to the UK throwing its weight around in other people's countries and a hope that Brexit Britain would curl up in its shell, mind its own business, and stay at home. This emerged as a rather different interpretation of exercising 'sovereignty', which was given by many as their main reason for voting Brexit – otherwise known as 'taking back control'.
With many analysts still equating a desire to restore sovereignty with imperial nostalgia, this motivation remains underestimated. But it has emerged again in the wake of the Afghan debacle. While the great and the good, including many of the former top brass, condemned the US withdrawal as hasty and pleaded for more time to get 'nation-building' right, those calling phone-ins and contributing to social media supported what they saw as an overdue exit from a foolish and failed endeavour.
A very few analysts – Robert Saunders of Queen Mary University London is one – have recognised that a desire to 'take back control' need not be synonymous with imperial nostalgia. Some have recognised that it may imply the very opposite: a more down-to-earth appraisal of the UK's capabilities as it sets out into the Brexit future.
Saunders and others even suggest that Remainers are at least as much prey to 'delusions of grandeur' as Leavers. After all, it is Remainers, not Leavers, who feared that the UK would find its power and leadership capacity diminished if it left the EU.
You do not have to go that far, however, to suggest that imperial nostalgia in some form or other crosses the class, party and Leave-Remain divides – as does, too, an impatience with what seems to many as the unrealistic military and foreign-policy ambitions of successive governments. If the humiliating departure from Afghanistan gives adherents of the realist tendency an extra push, so much the better, whether they voted Leave or Remain, or supported failed interventions in the past. Global Britain needs to recognise its limitations.
Mary Dejevsky is a writer and broadcaster. She was Moscow correspondent for The Times between 1988 and 1992. She has also been a correspondent from Paris, Washington and China.
To enquire about republishing spiked's content, a right to reply or to request a correction, please contact the managing editor, Viv Regan.