Adverts don't cause sexual assault
The response to that Naked Attraction bus ad has been wildly overblown.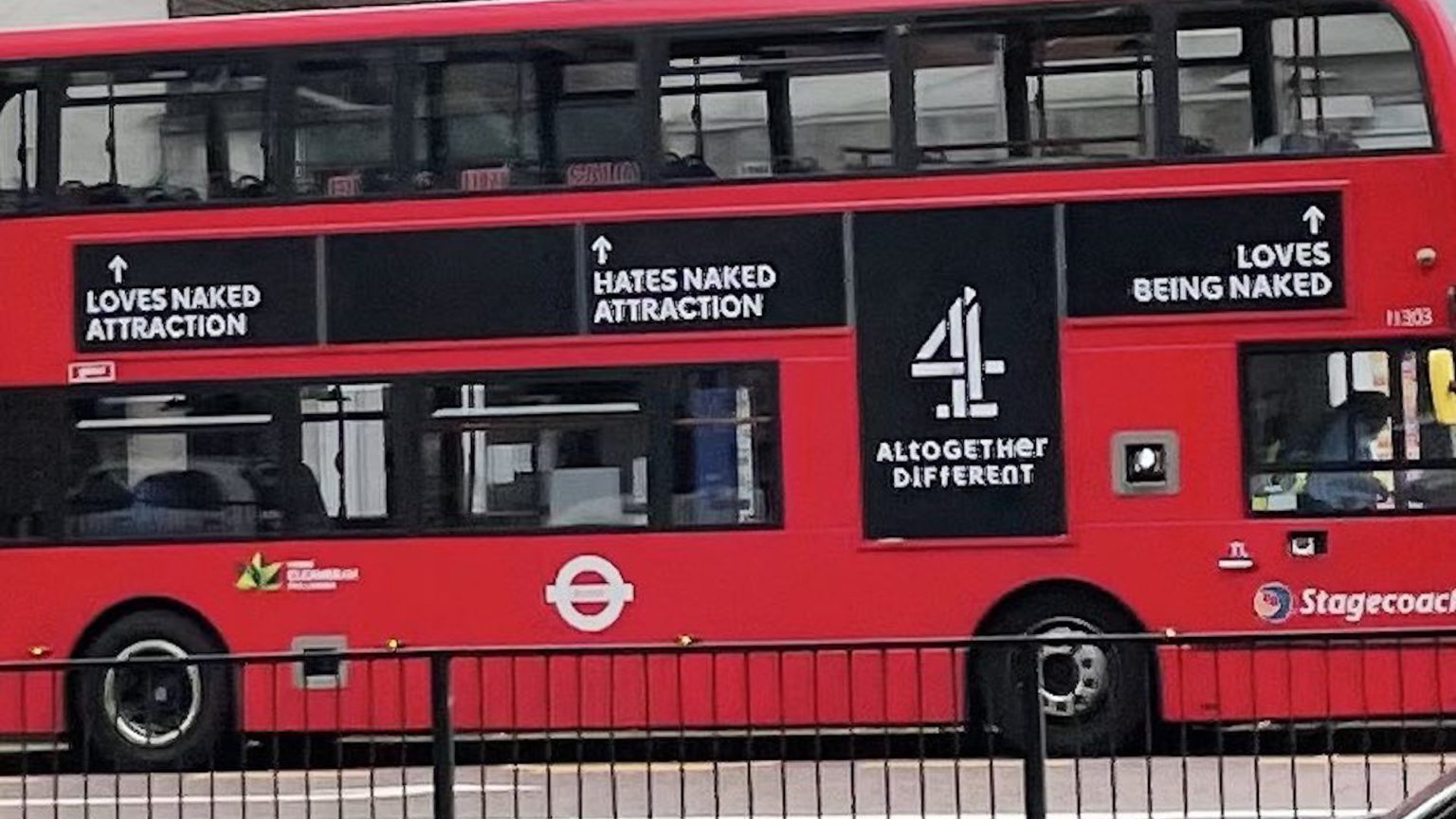 'Loves Naked Attraction.'
'Hates Naked Attraction.'
These were the three lines featured in a recent advertising campaign for Channel 4's Naked Attraction. The advert was plastered on the side of several London buses. Next to each line was an arrow pointing to a bus window, framing unsuspecting passengers as fans (or haters) of the infamous nude dating show.
Today, Transport for London (TfL) announced that it is pulling the campaign, after the Advertising Standards Authority received 26 complaints. The complaints claimed that the advert was 'offensive, harmful, inappropriate and irresponsible'. Apparently, it was 'making light of sexual assault'. Some complaints even argued that the ad was 'encouraging' sexual violence. Yes, really.
As you might expect, there were far more complaints on Twitter. Writer Tracy King racked up thousands of likes and retweets when she tweeted: 'You can't just label non-consenting passengers like that… Does @Channel4 not know how many sexual assaults take place on buses?' King urged ad agencies to think about whether the adverts they run respect the 'basic dignity, privacy and autonomy' of bus passengers.
Sexual harassment is unacceptable – on public transport or wherever it happens. But how on Earth could a silly ad campaign ever incite this kind of behaviour? It should go without saying that men are not driven to commit sexual assaults because they see billboards making references to nudity or sex.
We shouldn't think of men as so sex-obsessed that a few words on the side of a bus will send them into some kind of uncontrollable, rapacious frenzy. And we shouldn't be so naive as to think that sex offenders are mere dupes who are unwittingly spurred into criminal action by a fleeting glance at a poster on the side of a bus.
The Naked Attraction ad was a bit weird. So is the show, as it happens. But neither incites sexual violence. Complaints that the advert violated bus passengers' 'consent' or 'dignity' are similarly overblown.
In the end, thanks to these over-the-top complaints, Channel 4 will probably have the last laugh here. All those tweets raging against the advert will have brought it to far more people's attention than it could ever have reached on the side of a few buses.
Once again the perma-outraged Twitterati has been played like a fiddle.
Paddy Hannam is editorial assistant at spiked. Follow him on Twitter: @paddyhannam.
To enquire about republishing spiked's content, a right to reply or to request a correction, please contact the managing editor, Viv Regan.