The Covid surveillance state is no model for the future
Benjamin Bratton's Revenge of the Real argues for a kinder, gentler authoritarianism.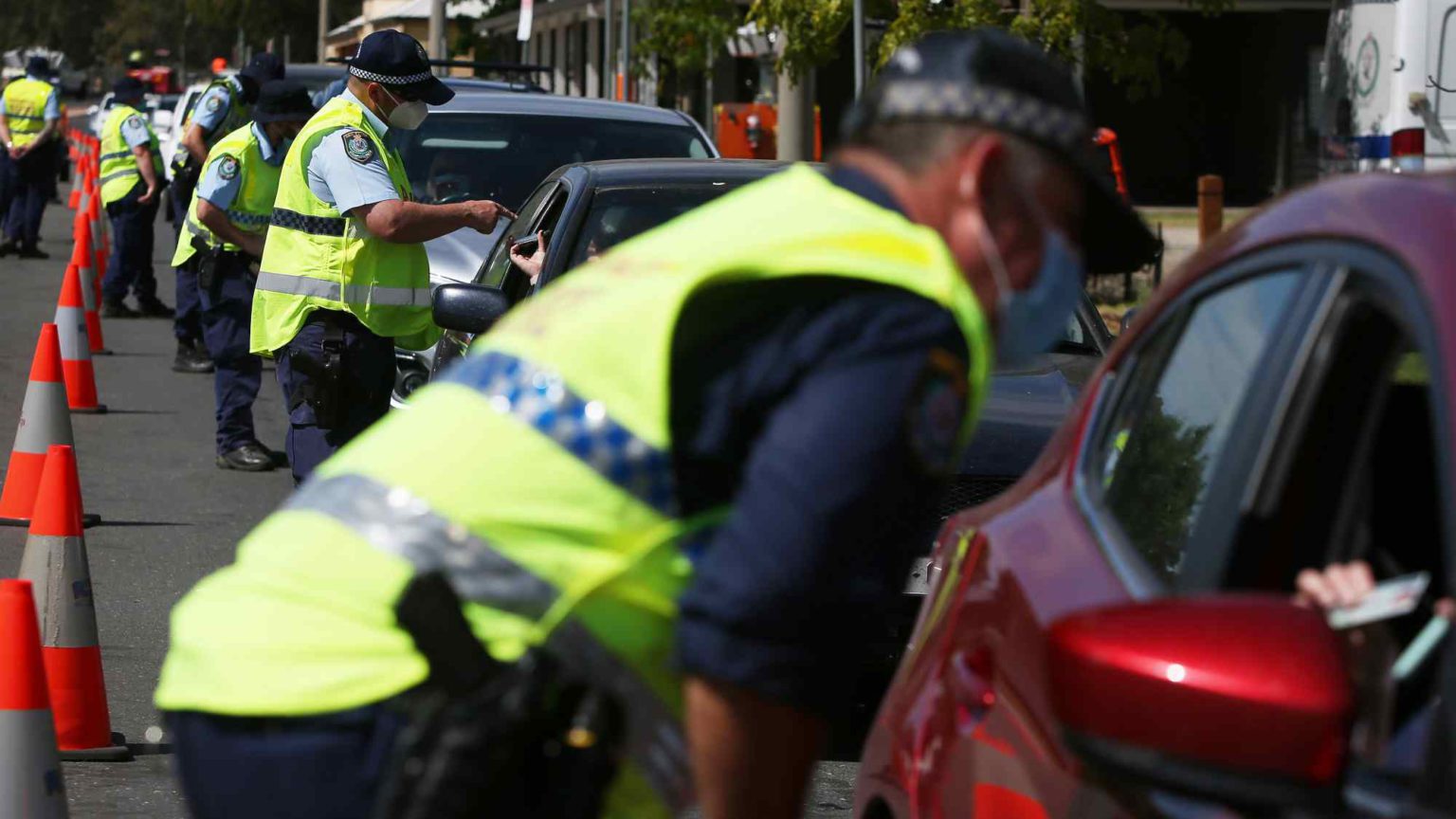 The past 18 months of lockdown, test-and-trace and social distancing have transformed the relationship between the citizen and the state. Most supporters of Covid measures say they are a necessary evil – at least for the duration of the emergency. But a new book by Benjamin Bratton actually welcomes this New Normal.
Bratton is associate professor of visual arts at the University of California, San Diego. His book, The Revenge of the Real: Politics for a Post-Pandemic World, is about what comes after Covid. He argues that the systems of electronic surveillance and governance pioneered during the pandemic aren't threats to liberty. Instead, they offer the chance to move towards a more caring world. Old-fashioned democratic nation states, he says, have failed and the 'governance of planetary realities should not be left to a patchwork of ceremonial parliaments'.
For Bratton, the pandemic has fatally exposed populist governments in particular. He accuses populist politicians of 'demagoguery, folksy scapegoating, simplistic emotional appeals, fearmongering and boundary policing, empty theatrics and sham symbolism', as well as 'charisma-driven grifts'. However, each of these charges could just as easily be turned against Bratton. In an attempt to justify extraordinary government controls on the population, he brands those who disagree with him as 'Karens' and 'technology refusers' with whom debate is impossible. He wonders if there can even be political debate 'between those who accede to reality and those who do not'.
Though Bratton decries what he calls populism for its supposed reliance on weak metaphors, his book rests squarely on an absurd metaphor: the 'revenge of the real'. In Bratton's account of the pandemic, Covid has taken revenge on humanity for ignoring the intertwining of virus and man. He even characterises the pandemic as a revolution: 'The revenge of the real is also a return of the repressed.' Who are 'the repressed'?, you might ask. 'Repressed are the biological realities of human society's coevolution with viruses, the epidemiological reality of populations.'
The pandemic has been a considerable challenge to governments around the world. At the time when Bratton was writing (about nine months ago, judging by his narrative), there was understandable anxiety about what was going to happen next. But Bratton's assessment of government responses to the pandemic is flawed. He thinks the pandemic is a real-time experiment in comparative government. But any epidemiologist could tell you that the government's response is just one of many factors influencing how diseases spread in any given nation – alongside wealth, population distribution, average age, prior infections, nutrition and other variables.
Anyone who passes judgement on government performance based purely on infection rates is making a basic error. Yet Bratton does just that. He finds in favour of California, which has adopted strict Covid measures, and against Texas, which has been more liberal. This is despite the fact that California and Texas have not experienced drastically different levels of Covid infection when population differences are accounted for. Bratton also blames the UK's high death rate on scepticism towards lockdowns, even though Britain had one of the longest lockdowns in the world.
Bratton's book went to print before the marked impact of another variable: vaccinations. This saved him from having to admit that his stage villains — Donald Trump and Boris Johnson — might deserve some credit for fast-tracking vaccination programmes.
Given that it was written earlier in the pandemic, you could forgive Bratton's book for being a bit overstated. But it is worse than that. It is bordering on the apocalyptic. In his view, humanity is on the brink. Ours is a 'wounded species' in a 'wounded habitat'. He ignores the fact that the world population grew by tens of millions in 2020, many times more people than died of Covid. Deaths from Covid were a terrible loss, but they were not a crippling blow to humanity. This is a distinction that Bratton refuses to acknowledge.
He also takes aim at fellow sociologist of the pandemic Giorgio Agamben. Agamben is the anti-Bratton: where Bratton lauds the 'positive biopolitics' of epidemiology, Agamben warns against repressive biopolitics. Both claim to be students of the late Michel Foucault, who coined the term 'biopolitics' to talk about the way that modern states govern populations.
Central to Agamben's argument is the concept of 'bare life' – the mere fact of being alive. A 'biopolitical' regime is only interested in protecting this bare life, he argues. It has no interest in the quality of life lived or the freedoms that can be exercised. For Agamben, a state that preserves life at the cost of social interaction and expression is oppressive. But for Bratton, the distinction between bare life and quality of life is absurd. 'It is all bare life', he says. He dismisses Agamben's yearning for a life with meaning as mumbo-jumbo. Besides, in Bratton's view, Agamben 'destroyed whatever was left of his reputation as a public intellectual with his many agitated, delusional and frankly embarrassing' articles against lockdown. (If Agamben is mad, it begs the question of why Bratton wastes two chapters raging against him.)
Bratton's inability to see the distinction between bare life and the good life is the fatal flaw in his argument. Throughout his book, he dismisses individual subjectivity and sovereignty as illusions that we would be better off without. His casual yet persistent dismissal of individual freedom and its bigger cousin, national sovereignty, suggests that this was already part of his outlook before Covid came along. As he dismisses the 'illusion' of freedom, Bratton embraces surveillance, or, as he calls it, 'social sensing'.
At the time that The Revenge of the Real went to print, it seemed as if technology might have allowed us to manage the pandemic. Test-and-trace systems, for example, appeared to offer hope. Since then, however, most of these attempts have failed. Turkey's and Germany's test-and-trace systems were both rated as early successes, but later crumbled under the sheer scale of the infections. In the UK, the NHS Test and Trace app was overwhelmed by the rapid spread of the Delta variant. Some hospital staff were told to turn off the app's contact-tracing feature while at work, because the 'pingdemic' was wreaking havoc with staff numbers.
To Bratton, these technologies of social control are not oppressive, but the foundation of a 'positive biopolitics'. This is a vision of governance in which democratic decision-making and even individual choice play no part. Instead, he argues, our lives should be organised for us through bureaucratic technology. But technocratic solutions are rarely genuine solutions. Bratton's vision of the coronavirus as vengeful and rebellious contrasts with his unwillingness to see humanity as the potential master of its own destiny.
Humanity did nothing to deserve the 'revenge' of Covid. And we certainly do not deserve the authoritarian future that the likes of Bratton would impose on us.
James Heartfield's latest book is The Blood-Stained Poppy, written with Kevin Rooney.
To enquire about republishing spiked's content, a right to reply or to request a correction, please contact the managing editor, Viv Regan.