Are Catholics welcome on campus?
Nottingham University has blocked the appointment of a chaplain because of his views on abortion.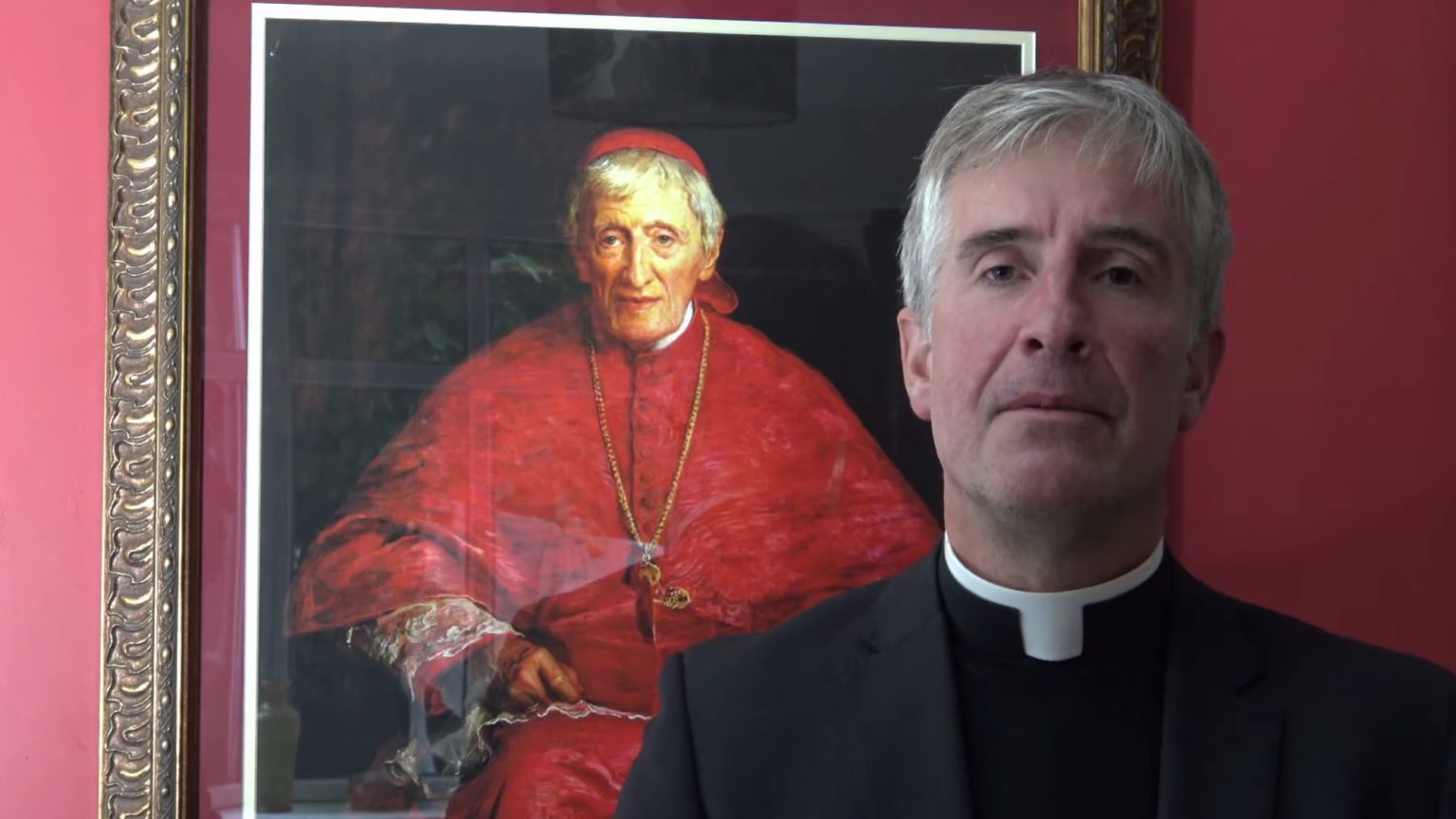 Is the pope Catholic? For most people this is a rhetorical question. They know who Catholics are, who represents us and what we stand for. It's a different story, however, at the University of Nottingham. The university's administrators recently blocked the appointment of a Catholic priest as chaplain due to his apparently shocking stances on abortion and assisted dying.
The bishop for the diocese of Nottingham appointed Father David Palmer as the chaplain of both Nottingham and Nottingham Trent universities. Nottingham Trent did not raise any concerns about the appointment. But Nottingham University asked to have an interview with Palmer before giving him the opportunity to preach to its students. Administrators wrote to the diocese soon after, raising concerns about Palmer. At a later meeting, they said they were concerned about his social-media posts.
It should come as no surprise that Palmer, as a Catholic priest, holds and expresses Catholic views. For instance, he believes that assisted dying is wrong and that legalising it would allow the NHS to 'kill the vulnerable'. He also believes that abortion is akin to 'the slaughter of babies'. The university said that it had 'no issue with the expression of faith in robust terms'. Instead, it said it was concerned about the 'manner in which these views have been expressed in the context of our diverse community of people of many faiths'. In other words, you can be a Catholic at Nottingham, but only if you agree not to speak freely and according to your conscience.
Abortion and assisted dying are controversial topics that are worthy of open debate. The Catholic Church's view on these issues is clear. Pope John Paul II used to refer to abortion as murder, and Pope Francis has likened it to hiring a hitman. Yet, apparently, a priest is not allowed to hold similarly strong views while being a university chaplain.
Over the phone, Palmer tells me that he is dismayed by the affair. 'If you're asking for a priest to be a Catholic chaplain, you should not be surprised when he has Catholic views on these issues', he says. For Palmer, the university's stance, that 'it's okay for you to hold them but not express them', is Orwellian:
'Its defence of censorship while talking about the importance of diversity and inclusion is doublespeak. Diversity must mean different views and ideas. Uniformity is the opposite of diversity. It is frightening to see them change the meaning of language like this.'
Nottingham University's policing of religious views is as destructive as it is frightening. Religious belief is inherently divisive. There is a natural divide between believers and non-believers. Multi-faith settings, like universities, should therefore try to promote understanding, tolerance and mutual respect for divergent views. They should not try to silence those who hold different principles to protect the 'diverse community' from offence.
The subjugation of Catholic views on campus is not new. Pro-life societies are regularly harassed by students' unions. Sadly, Palmer's experiences show us that an open-minded approach to religious disagreement is incompatible with the 'progressive' faith that is dominant in universities. As Palmer puts it to me:
'There is a certain viewpoint that has orthodoxy at the university. If you do not challenge that orthodoxy, then you're fine. You can be a Catholic chaplain, but you can't say anything too Catholic. We are free to speak where the Catholic Church aligns with the university's orthodoxy, but as soon as we give Catholic moral teaching we will fall into trouble.'
Universities need free speech, intellectual diversity and tolerance to flourish. Palmer's case shows that all of these values are under serious strain on campuses today. Nottingham's students, regardless of their faith, deserve better.
Charlie Peters is a writer. Follow him on Twitter: @CDP1882
To enquire about republishing spiked's content, a right to reply or to request a correction, please contact the managing editor, Viv Regan.