Environmentalism is a revolt against the people
Insulate Britain's blocking of the M25 confirms that ordinary people are the true target of the eco-snobs.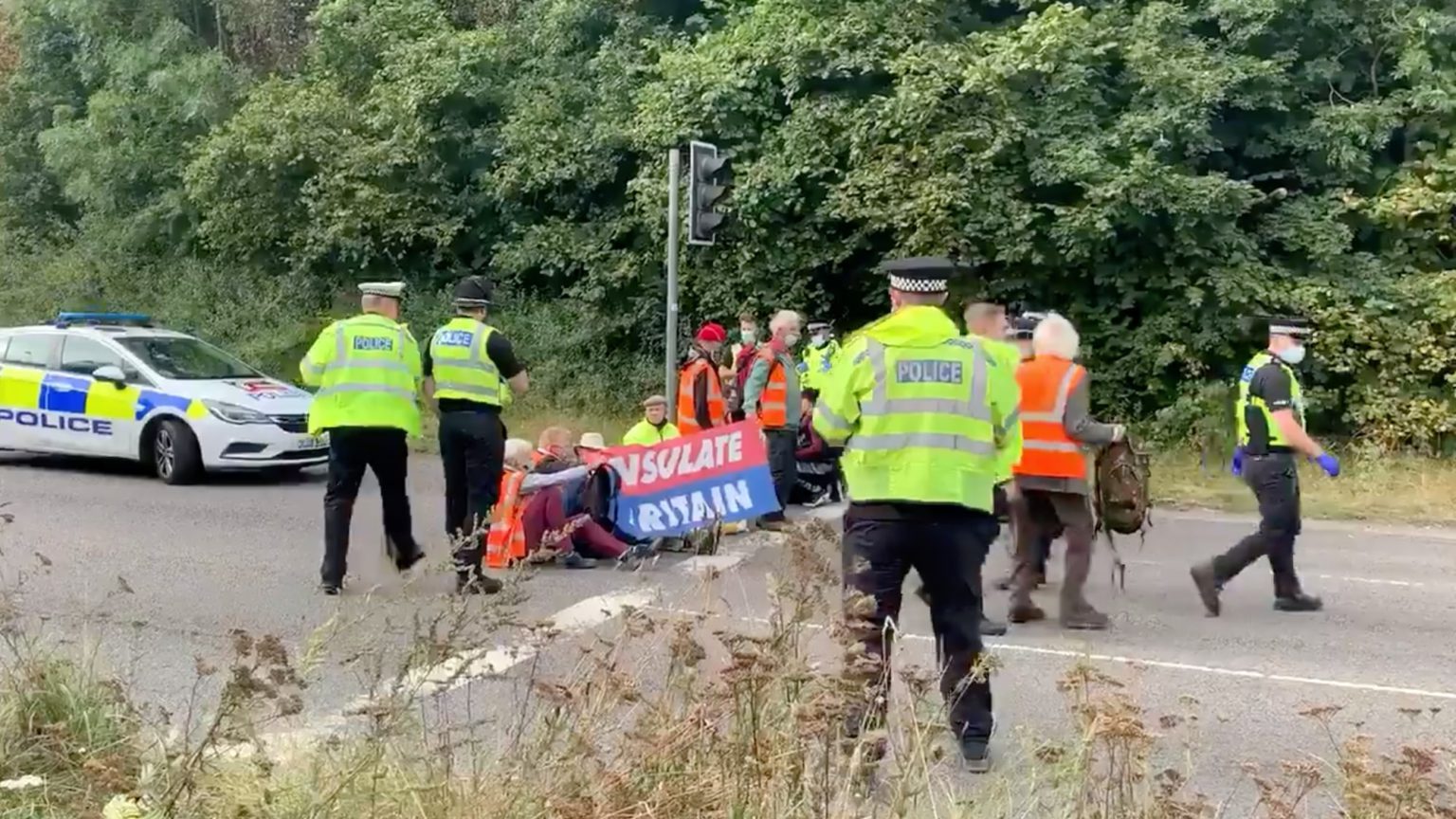 To understand the green movement, really understand it, you could do worse than look at the photographs of today's vast tailbacks on the M25. Here were thousands of ordinary people – workers, deliverymen, mums and dads, holidaymakers – delayed for hours by the self-righteousness of middle-class greens. Activists from a group called Insulate Britain – which, almost comically, agitates for the insulation of British homes – blocked various junctions on the M25, causing distress to people who had places to be. It was eco-elitism distilled: the sanctimonious zealots of the green religion disrupting the lives of the plebs to make some daft point.
The first notable thing about today's act of public nuisance masquerading as a protest was the hilarity of the campaign group itself. Remember when radicals fought for higher wages or better working conditions or for a revolution to replace capitalism with something else? Not anymore. Today's self-styled militants demand the insulation of houses. 'What do we want? The creation of a thermal envelope in people's homes! When do we want it? Now!' What a crock to go to the barricades for. Also notable is the irony of supposed planet-lovers causing so much pollution by forcing hundreds of cars and trucks to sit still for ages, chugging fumes into the air for nought. Well played, greenies.
But the most striking thing about these kinds of protests is their sheer arrogance. Their inherently anti-democratic, anti-masses nature, where the aim is always, but always, to inconvenience the little people and teach us a lesson. You're on your way to Heathrow for a much-needed jaunt to Malaga to escape the stresses of work? Not anymore, you're not – the eco-elitists blocked junction 14, which leads to one of Heathrow's terminals. You're a knackered trucker who's been driving all night long and now wants to get back to his family? Tough shit. These plummy alarmists have decided to make you the collateral damage of one of their narcissistic stunts.
It often seems as though environmentalism is the mask class hatred wears in the 21st century. Climate-change alarmists really seem to have it in for ordinary working people. Consider Insulate Britain's parent group, the posh death cult that is Extinction Rebellion, whose Wicker Man-style prancing about on the streets of London seems expressly designed to disrupt the lives of people with jobs. Remember when XR twits mounted a tube train at Canning Town, only to be dragged down by angry working-class people who, funnily enough, don't like being pontificated to by middle-class misanthropes at 8 in the morning. XR has also inconvenienced the working men of Smithfield Market, to make a point about the meat industry or something.
It's always been this way. One of the most media-flattered green groups of the 2000s was Plane Stupid, a bunch of borderline aristocratic greens who were forever moaning about 'cheap flights'. They openly demanded an end to the 'binge-flying' of the kind of people who attend stag nights in 'Eastern European destinations chosen not for their architecture or culture but because people can fly there for 99p and get loaded for a tenner'. One of Plane Stupid's leading agitators is now high up in Extinction Rebellion: Tamsin Omond. She's the granddaughter of a baronet. You couldn't make this stuff up.
Of course it isn't actually surprising that environmentalism so often looks like a revolt against the masses, an uprising of the elites against the throng. After all, greens' greatest hatred is of mass society – with its industry and factories and supermarkets and cars – so it makes sense that they bristle so intolerantly against the inhabitants of mass society. It's snobbery dolled up as radicalism. Which is why I was delighted to see footage of an angry driver trying to drag the Insulate muppets off the M25 today. Now, that's the kind of direct action we need more of – working people rising up against the supercilious eco-elites. A people's revolt against green regressives? I'm in.
Brendan O'Neill is editor of spiked and host of the spiked podcast, The Brendan O'Neill Show. Subscribe to the podcast here. And find Brendan on Instagram: @burntoakboy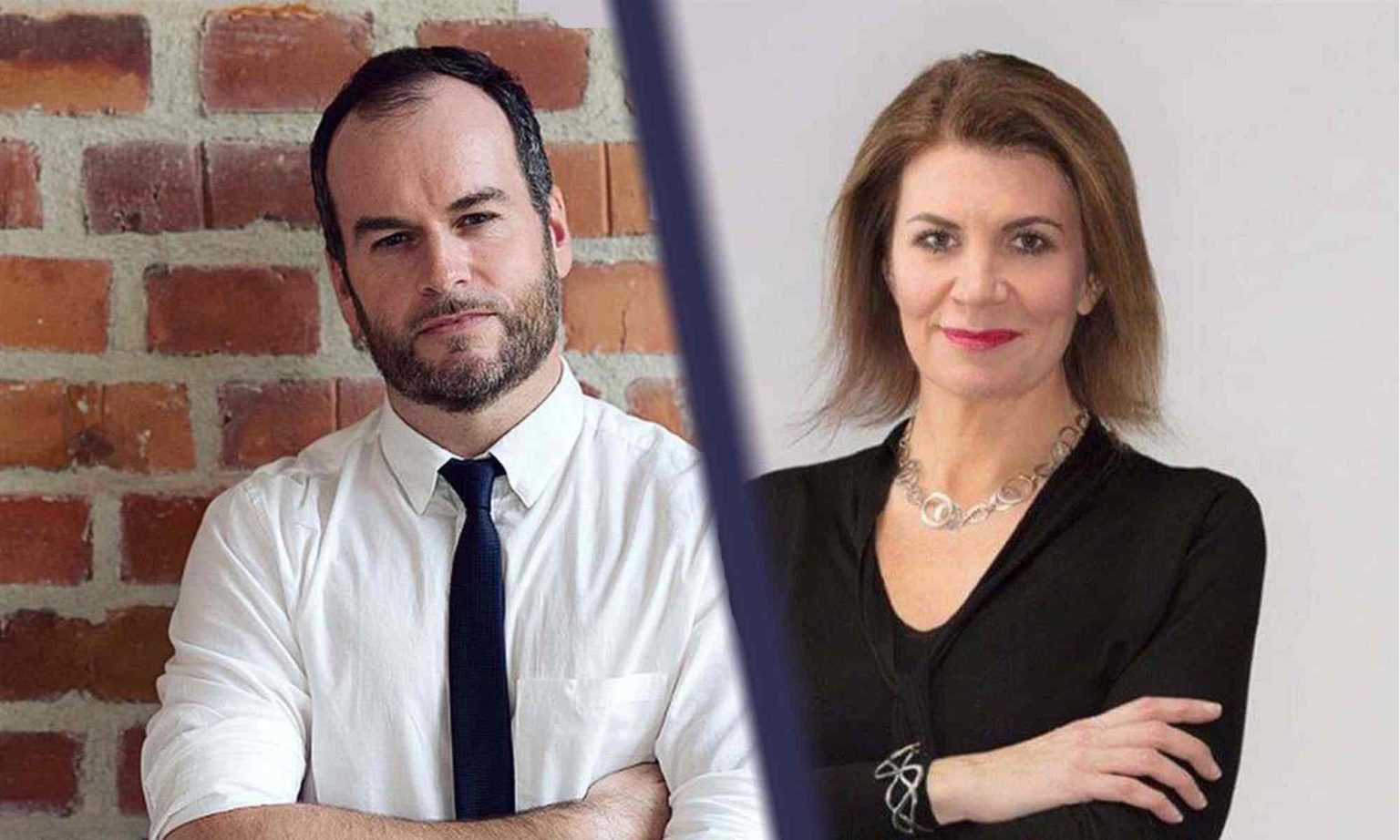 A world gone mad – with Brendan O'Neill and Julia Hartley-Brewer
ZOOM EVENT
Wednesday 22 September – 7pm to 8pm
Tickets are £5, but spiked supporters get in for free.
To enquire about republishing spiked's content, a right to reply or to request a correction, please contact the managing editor, Viv Regan.