Want to 'level up' Britain? Build millions of homes
Why the government should grasp the nettle on the housing crisis.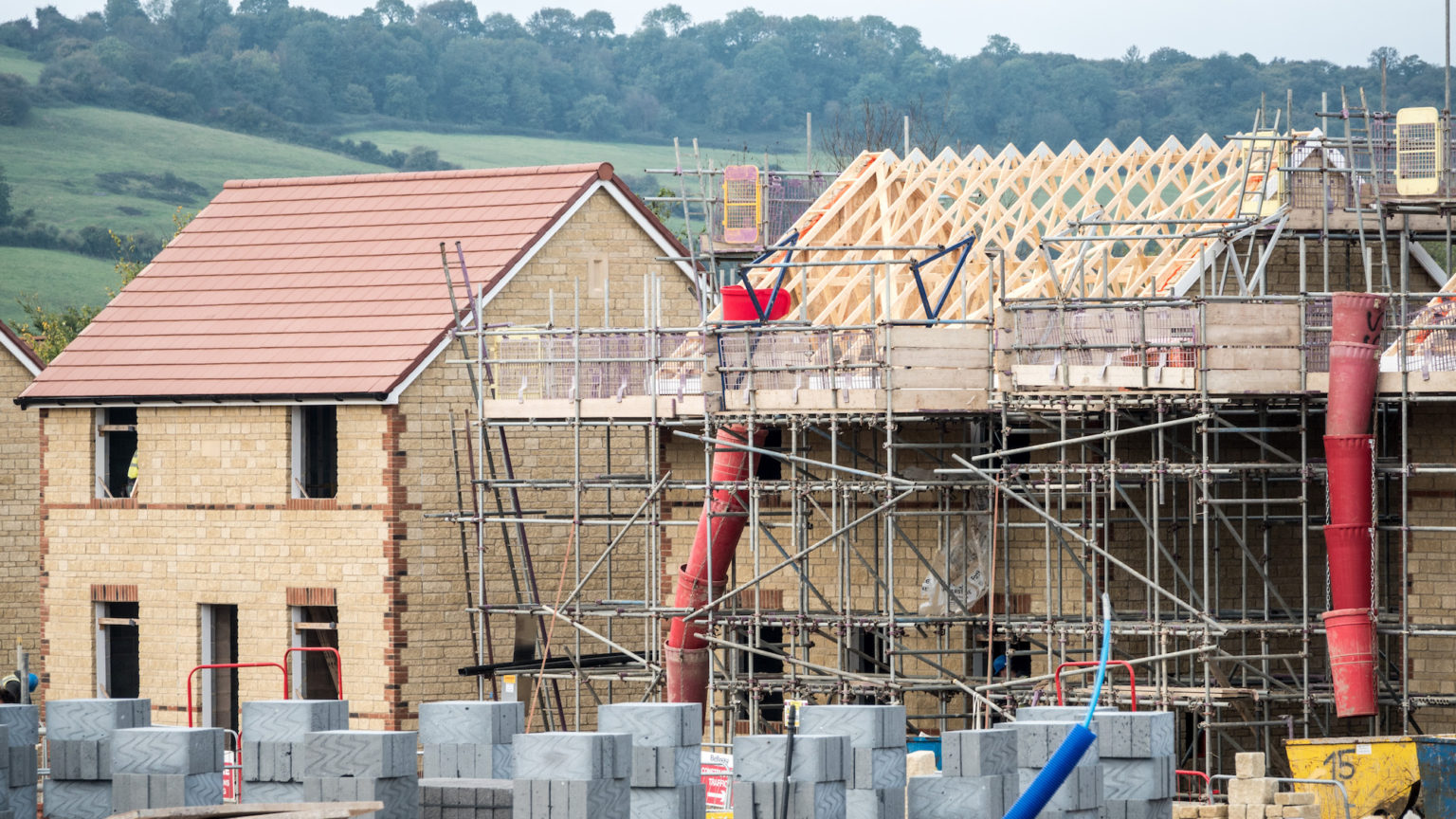 As part of its 'levelling up' agenda, the government has pledged to spread opportunity, boost our standard of living and increase access to public services. This means empowering people locally, ensuring new investment and addressing regional inequalities.
Tackling the housing crisis, which has fuelled inequality for so long, is central to this levelling-up agenda. We have all heard the stories of the effects of the housing crisis and many will have had first-hand experience of it. The young people who are unable to get on the housing ladder. The people who are unable to start families in homes fit for purpose. The people who are unable to live and work in an area of their choosing. All of this is plain to see.
The housing crisis is also a drag on productivity because it prevents people from living near the best-paying jobs. And it has become a block on innovation because highly skilled and productive people are unable to live near each other.
Something has gone terribly wrong.
And now it has emerged that government efforts to reform planning rules – which would have allowed more homes to be built in places where people want to live – have been 'paused'.
The problem is clear: the lack of housing causes inequality and is a drag on the UK economy. And the solution is clear: planning reform unlocks house building. So why isn't the government, with its supposed commitment to levelling up, pushing through with the solution?
It is because politicians of all stripes have been frightened away by the NIMBY ('Not in my back yard') brigade. They fear the angry faces, the petitions and, of course, the lost votes.
Yet, as a new poll from C|T Local and the Adam Smith Institute shows, there is a way forward. And it is one that could actually prove to be a vote-winner for the Conservatives.
We found that people who want to own a home but cannot afford to do so are, as it stands, 2.5 times more likely to vote Labour than Conservative. So if the Conservative government wants to pick up some more Labour votes, it really should start building houses. Indeed, almost half of all voters (46 per cent) say they would be more likely to vote for a party that commits to building more homes.
If, for example, the Conservative government committed itself to building two million more homes – while also improving infrastructure and boosting local services – our analysis suggests this would lead to a five per cent boost at the ballot box. This would amount to 1.6million extra votes.
It certainly seems that building more homes is a popular policy that would benefit any party pushing it at the ballot box. And it needs to be pursued as a matter of urgency.
The housing crisis is as much a contributor to inequality as the lack of access to a good education. And it is having a significant impact on people's quality of life. It leads to longer commutes for those unable to live near their work. And, as we have seen during this pandemic, when people are squeezed into homes that are too small and in a poor condition, illness spreads fast. In almost every respect, the shortage of good-quality housing is making life worse for a lot of people.
Our polling and analysis shows how politicians can restart the stalled planning-reform process – by linking it more closely to rejuvenating local communities. In fact, 71 per cent of respondents say they would support more house building if they had the power to agree to a proposed development, only when they are confident it would benefit their community.
There's also strong support for more development if it benefits people's families (67 per cent), if it results in the improvement of local services (68 per cent), if it helps protect the local high street (64 per cent), and if it means greater investment in local health and education services (62 per cent).
Members of the public are telling us how they can be persuaded to support the mass house-building project this country needs. And, crucially, they are telling us that it is in both major parties' interest to deliver more housing.
Communities across the UK are ready to be convinced. Developers need to listen to what these communities are saying and respond. And the government needs to push through planning reforms, and finally kickstart the house-building programme this country desperately needs.
Anna Wrigglesworth is the executive director of C|T Local and head of the north at C|T Group.
To enquire about republishing spiked's content, a right to reply or to request a correction, please contact the managing editor, Viv Regan.