These Tory 'undateables' need to get over themselves
Yes, some young Conservatives struggle to pull – but the reasons for this are often more personal than political.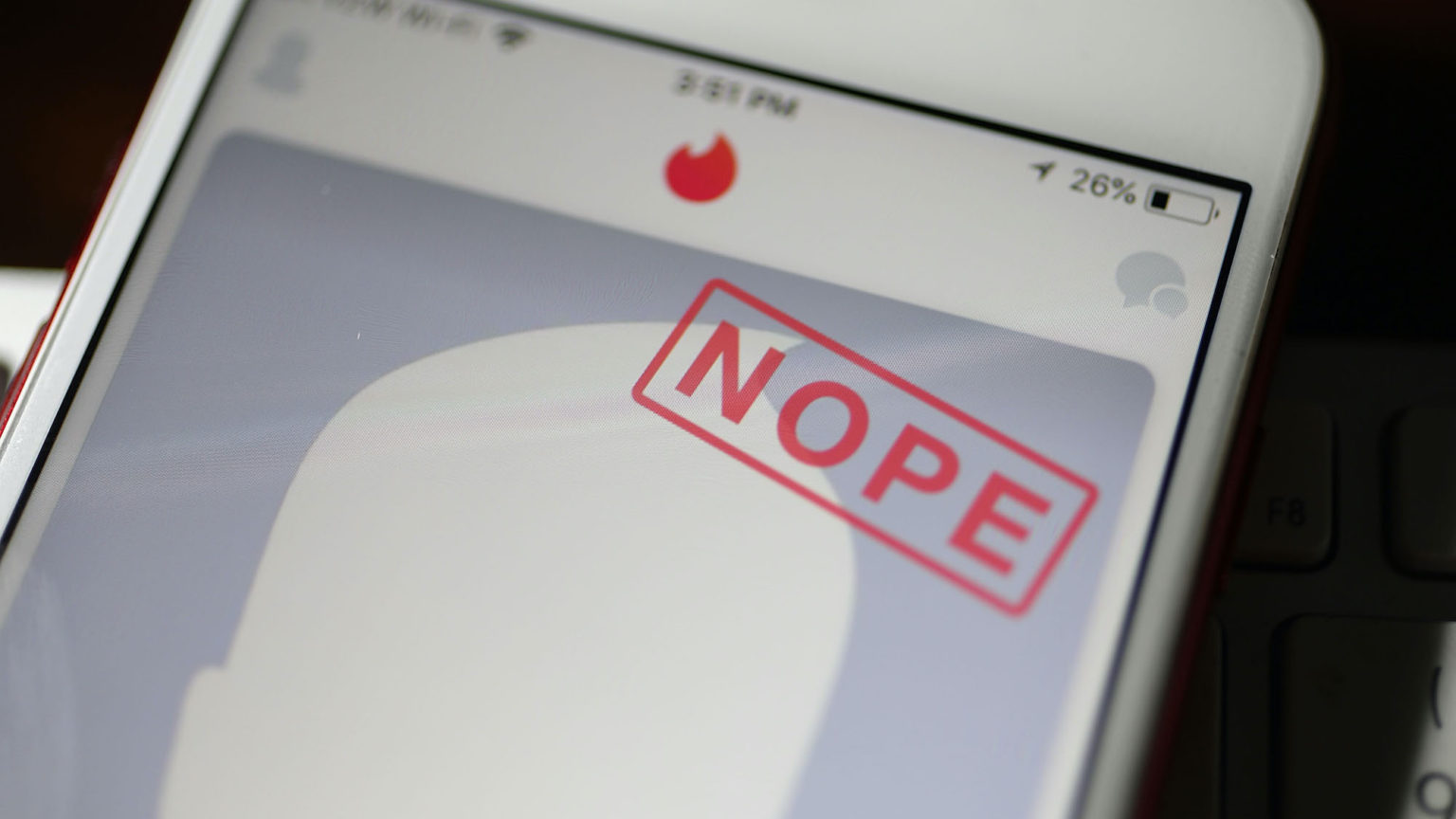 How much does your politics affect your sex life? This dire question has been on the lips of three main groups of people since the advent of online dating pushed the political into the personal.
First came the lefties, who were very keen to say that being a Tory meant you were totally unshaggable. Some, but not all, have stuck by this principle, with a few going so far as to launch a dating service in 2014 called OKComrade. It was founded by a single socialist who was looking for happiness 'in a world as dark as the one in which we live'. Cheery first date, no doubt.
The lefties were followed by Tories who gleefully seized on another opportunity to showcase how difficult it is Just Being Them. 'No one loves me. It's my own bloody fault, really, being a disgusting Tory, but how else are we going to balance the books without my long-term economic plan?' You could hear this sob story a thousand times and it would never get any less tragic.
And finally, there were the journalists, who have enjoyed stirring this political-dating story into a million thinkpieces, because they are bound to bring enormous traffic through the steaming piles of derision flung by everyone who encounters them.
There's just one problem – the whole thing is a load of overhyped nonsense.
Take the latest iteration of this story from this weekend's Sunday Times, by 29-year-old singleton David Bates. He weepily wrote that his loveless state is caused by the anti-Tory tribalism that he reckons is rife in the modern dating game. He's not a Tory himself. He says he is a liberal, which is displayed on his dating profiles, and that he's happy to 'dismantle the patriarchy'. But he claims that demands for ideological purity are now making it very difficult for him, too.
His lachrymose tale is filled with clichés about whether or not he is too 'problematic' to find love, and how everyone on the apps like Hinge, Tinder and Bumble seems only to be looking for BLM allies and intersectional feminists – which, based on Bates' self-description, doesn't actually sound like it would be a problem for him.
Now there are some shocking blokes who are far too Tory for their own good, and that is definitely handicapping their attempts to find love. It's all their roleplaying as 1950s cabinet ministers – the London clubs, sniffing snuff, performative tweed and taking lots of photos whenever they do something posh. It's just not good. And given most young women, being liberal-leftish, find this aesthetic quite reprehensible, it doesn't seem like a wise dating strategy.
There is a gender dynamic at play here. Rarely do you see Conservative women making the same complaints about their politics ruining their dating life. Admittedly, the laws of attraction are slightly different for female Tories. The Conservative Party conference is often billed as 10 gay men chasing two straight men, who are chasing one straight woman.
Nevertheless, the idea that politics is ruining dating simply doesn't hold up. The only people who seem to think it is are those looking for an excuse to explain their lonesome misery.
Most people do not engage in a fierce exchange of political treatises on a first date. I can't imagine anything more ghastly. There are a million more interesting things to ask a woman than her take on the recent cabinet reshuffle, or what she'd do about all this trans business. If you're launching into these tirades on day one, then it's not your politics that's the problem – it's you.
Bates worries about the 'Twitterisation of life' – where ideologies need to be definitive and widely shared, so everyone knows what you're for and what you're against. But the 'no Tories allowed' or 'swipe left if your politics are right' profiles aren't nearly as common as these excuse-hunting singletons believe.
The laws of attraction haven't changed much over the years. It's just that lefties have found a new opportunity to deride their opponents, and whiny Tories have found a fresh opportunity to play the victim – which, as it turns out, isn't very attractive at all.
Charlie Peters is a writer. Follow him on Twitter: @CDP1882
To enquire about republishing spiked's content, a right to reply or to request a correction, please contact the managing editor, Viv Regan.