Even David Miller deserves academic freedom
His sacking undermines the founding principle of university life.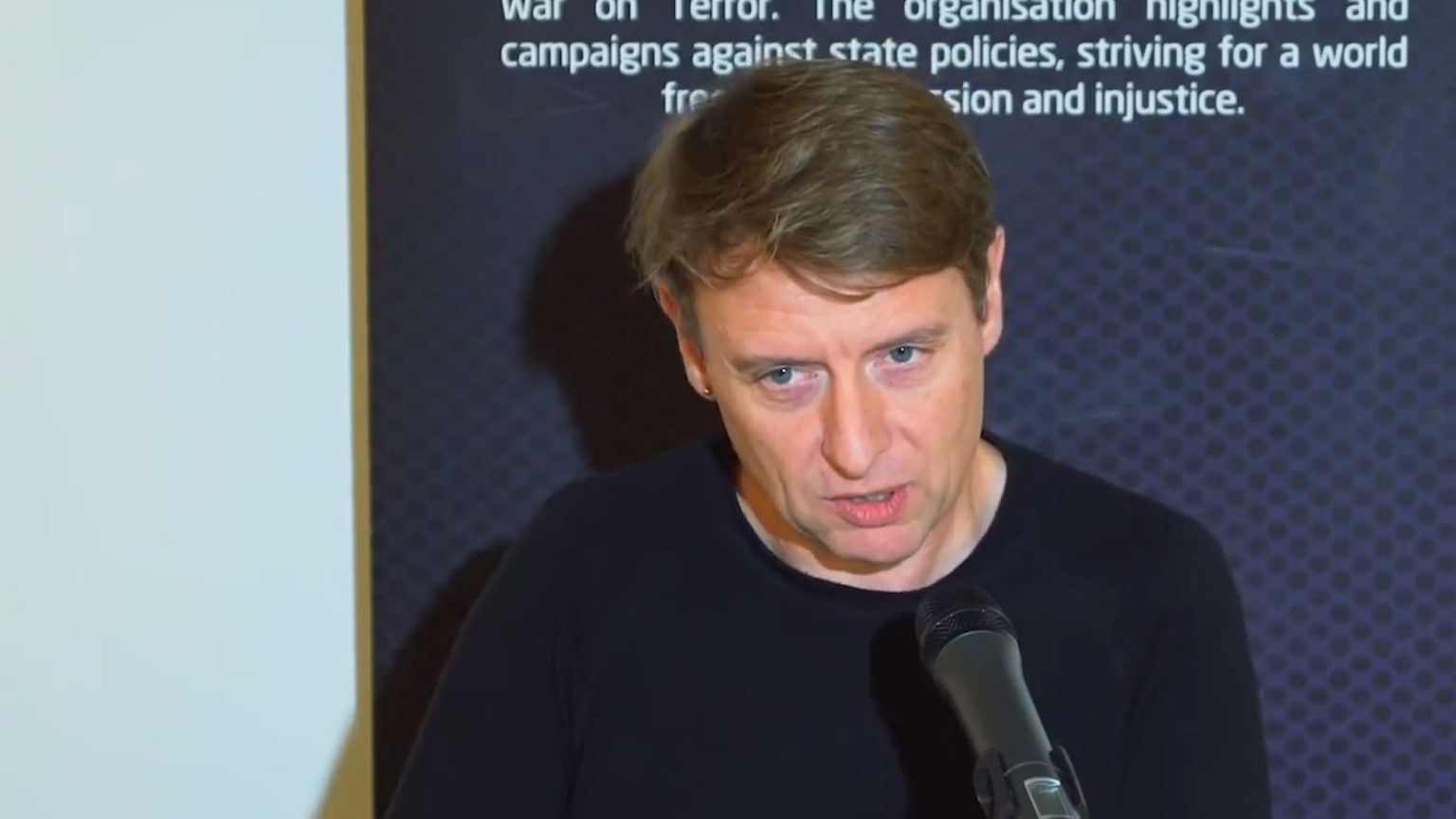 It was June 2003, and I was waiting for a conference at the Royal Institute to start. The sun was shining, and I felt relaxed while chatting to a colleague at a nearby café. Suddenly, I was confronted by a man exuding pure hatred towards me. He shouted, 'you are Frank Furedi – I disagree with everything about you'. He left before I could reply.
Later that day I found out that the man was a lecturer called David Miller. Since then I have learned that Miller is one of those fantasists who specialises in unearthing hidden plots and conspiracies. And like many academics obsessed with conspiracy theories, he is inevitably drawn towards those that involve the hidden hand of Jewish organisations. Indeed, Miller's academic identity is defined by his hatred of Israel, which he perceives as the principal threat to world peace. He has even accused Israel of trying to 'impose' its 'will all over the world'.
His intemperate comments about Israel and about members of the student Jewish Society at his place of work, the University of Bristol, prompted his employers to investigate his behaviour. He was accused of inciting hatred towards Jewish students, many of whom said they felt threatened by him. Miller's comments were widely reported in the press and over a hundred politicians have called for him to be disciplined. Last week Bristol announced that 'after careful deliberation… the university has concluded that Professor Miller's employment should be terminated with immediate effect'.
Bristol claims that it regards the 'principle of academic freedom as fundamental'. Unfortunately, its decision to sack Miller for airing his views calls this commitment into question.
I have little time for Miller or his obsessive fantasy that Zionism is responsible for the evils of the world. But despite his warped worldview, it is still wrong for Bristol to fire him. Academic freedom is a foundational principle in university life – it is far better to challenge Miller's abhorrent views than to suppress them.
As it happens, Miller himself has no grounds to protest against the university violating his academic freedom. He has a formidable record of attacking his opponents' right to free speech. For example, Miller supports Boycott, Divestment and Sanctions (BDS), an anti-Zionist movement that campaigns to prevent Zionist and Israeli academics from speaking on university campuses.
Miller personifies cancel culture. And yet despite his intolerant and dogmatic behaviour, we need to defend his right to express his toxic thoughts. Academic freedom, like all freedoms, should not be upheld selectively. It is up to other members of the academic community to hold his views to account.
Responding to Miller's intolerance with intolerance undermines the moral status of freedom. It is particularly dangerous to punish someone for their views at a time when freedom is under such ferocious and systematic attack. You don't have to like Miller or his views to defend his right to remain a teacher at his university. Even professors who turn the lecture hall into a platform for promoting their political views are entitled to the protection afforded by academic freedom.
The likes of Miller shouldn't be sacked for their views. They should be challenged. That, after all, is what academic freedom is all about.
Frank Furedi's 100 Years of Identity Crisis: Culture War over Socialisation is published by De Gruyter.
Picture by: YouTube / CAGE.
To enquire about republishing spiked's content, a right to reply or to request a correction, please contact the managing editor, Viv Regan.