Young people must get back to normal
Covid restrictions are still doing damage to education.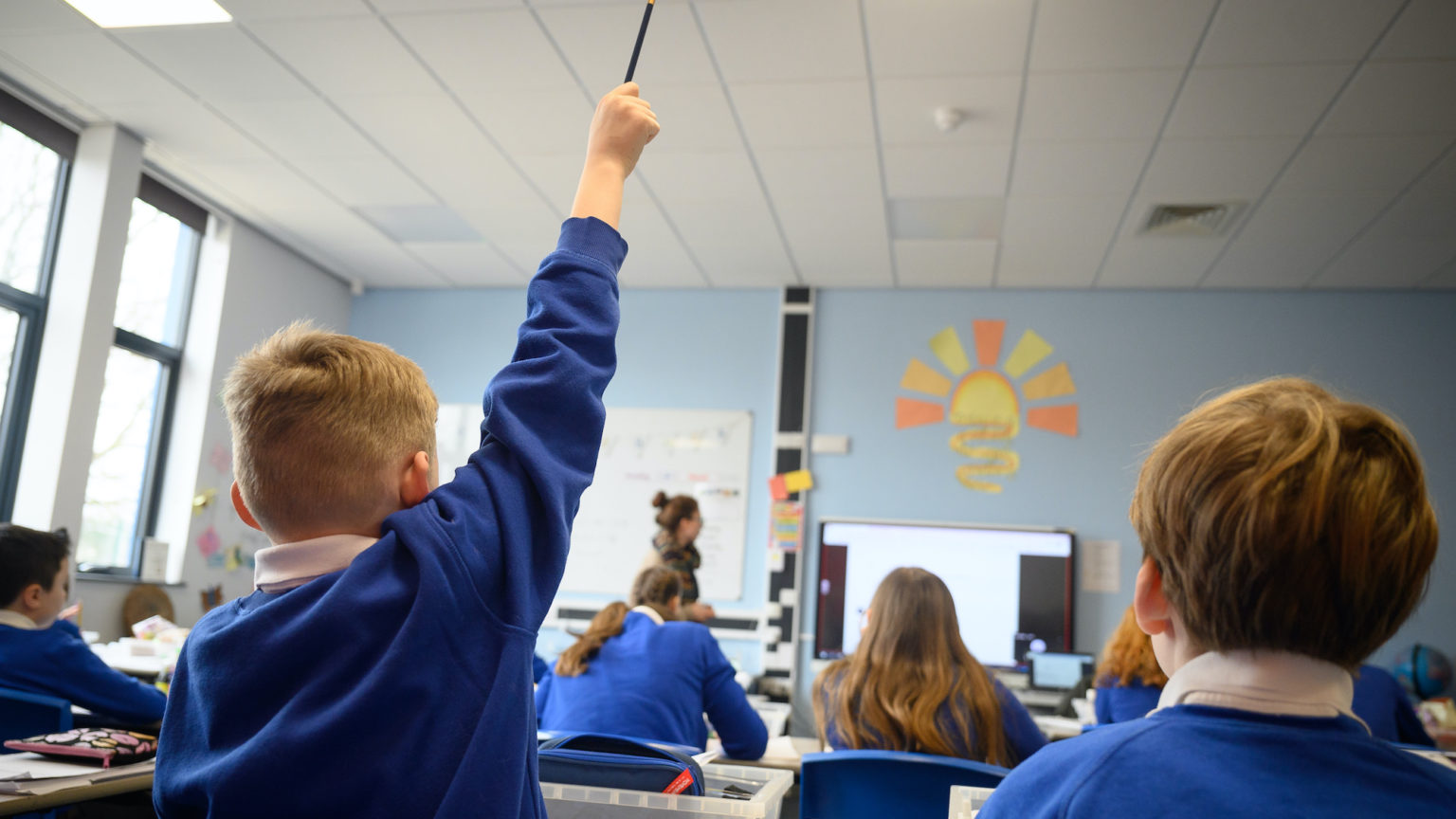 This time last year, I was fortunate to be among a minority of academics who were able to teach students face-to-face on campus. The experience was pretty weird. I was standing several metres away from new undergraduates, bellowing through a plastic face visor, encouraging them to ask questions or discuss issues with each other as they sat in spaced-out rows, muffled by masks. Our once friendly and open campus became uptight and subdued.
But despite all these issues, the six weeks before we were plunged back into lockdown allowed us to reclaim something of the academic community we had previously taken for granted. That experience carried us through the rest of the academic year, which we were forced to complete online.
This term, we meet again – and what a transformation. Seminars are alive with the buzz of conversation. Students' faces show signs of comprehension, confusion and connection. The new intake needs little encouragement to chat. It feels a lot more normal than before – and if things can keep going in this direction, I reckon we will be alright.
Even as the country at large has slipped off the shackles of Covid restrictions, some schools, colleges and universities seem almost hostile to the prospect of returning to normal. They are clinging on to virtual learning, masks and social-distancing measures, even though these are no longer mandated by law.
This is not just about Covid. There is a real sense that spontaneity, conversation and mask-free communication are unnecessary at best – and reckless and intimidating at worst. It's a mindset that sees the 'Old Normal' as threatening and destructive and the 'New Normal' as a safe space. The assumption seems to be that none of the odd behaviours we have adopted over the past 18 months has done any harm – so what do we have to lose by carrying on with them?
Well, as Joni Mitchell sang in a different context, 'You don't know what you've got till it's gone'. The evidence of the damage caused by Covid restrictions to myriad aspects of social life, and to physical and mental health, is now undeniable. The impact on children has been especially stark – for reasons that should not surprise us.
The embrace of this New Normal is especially striking in education. Before the pandemic, in the sociology of childhood, it had become fashionable to say that we should treat children as 'beings' rather than 'becomings'. Our ancestors, it was often said, focused too much attention on what kind of adults we wanted children to become, rather than listening to children's views, concerns and experiences. The pandemic has shown this to be a false dichotomy: as soon as the virus appeared, we stopped caring about children in the present and about their futures.
Raising children involves socialising them into our world. In school, we encourage children to interact with people outside their immediate families and push them to develop a sense of independence and responsibility for others. But for several months, we stopped doing that entirely. We left children stranded in the limbo of the immediate, giving little thought to what this might mean for what they would become in the future.
Nor did we care very much about how they were coping in the present. Before the pandemic, many commentators and campaigners claimed that young people were being pushed to the brink by the pressure of tests in the classroom and by social media outside it. They called for schools to focus more on children's happiness and wellbeing. But in order to justify the closure of schools, many of these same voices did a complete about-turn. Instead of worrying about children's self-esteem, they emphasised children's 'resilience'. They also talked up the potential of the internet to keep people connected. They saw it as an opportunity to 'think differently' about education.
All of this shows how lightly we have taken our responsibility for educating and socialising the younger generation. This has had an immensely destabilising effect on young people. And yet the continuing reluctance to get back to normal shows we are still not willing to take responsibility to fix things.
So, how do we fix it? For some young people, the problems are complex and they will require specialised services and support. This means finding the resources and the will to give the right kind of help to the individuals who need it.
But for the vast majority of children, the solution is more straightforward. The only way we can begin to tackle the social and emotional difficulties brought about by the pandemic is to encourage normal human interaction in every walk of life. That means young people must be allowed the freedom to 'be' and adults must take more responsibility for what they will 'become'. We can do that by keeping schools, colleges and universities open, scrapping all Covid rules and regulations, and encouraging youngsters to look towards the future.
Getting young people's lives back to normal is really not that complicated – we just need to stop being weird about it.
Jennie Bristow will be speaking at the Battle of Ideas debate 'Pandemic Or Pandemonium: Are The Kids Alright?' on 9 October in Church House, Westminster. Get your tickets here.
To enquire about republishing spiked's content, a right to reply or to request a correction, please contact the managing editor, Viv Regan.