Please stop banging on about Boris's holiday
British political journalism is now just one big hissyfit after another.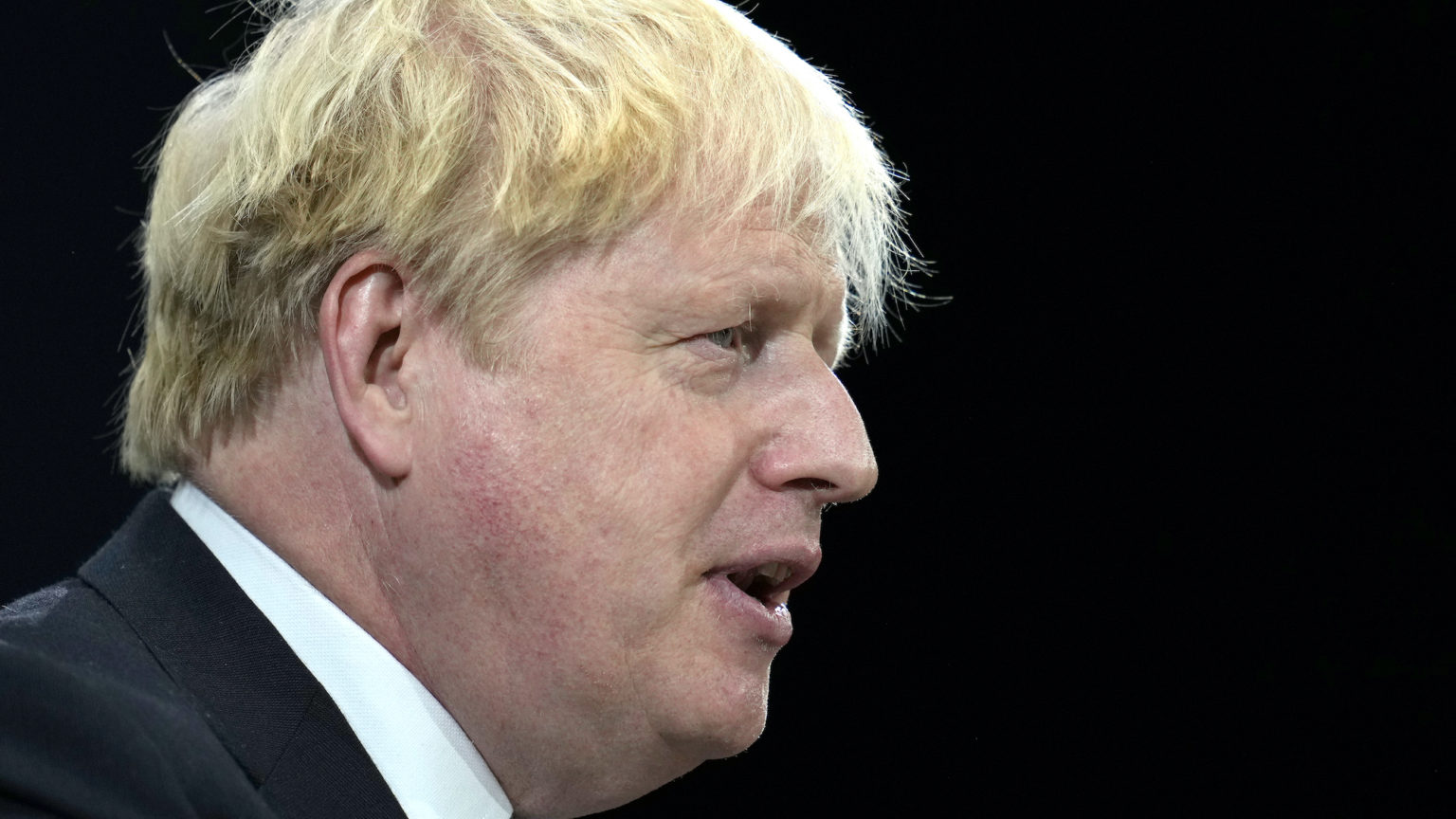 British politicians have become the objects of widespread resentment. They mustn't have any nice things. And every little treat they do try to enjoy must be accounted for and rigorously assessed.
Given this context, Boris Johnson taking a holiday in Marbella was always going to cause a flap – especially today, when political journalists manufacture outrage much more often than they report on it.
Take the Mirror, which has breathlessly covered Johnson's autumnal break. It reckons his Spanish jolly is unacceptable because the UK is knee-deep in crises.
There's the fuel crisis, the HGV-driver crisis and the rising-Covid-cases crisis. There's even the 'Christmas might be cancelled' crisis. Everything has to be a crisis these days. There's no such thing as an economic or political problem anymore. It is always a disaster. 'Send in the army!'
But these 'crises' really are just problems. They do not need the urgent oversight of the prime minister. They can be monitored and dealt with by the relevant ministerial departments.
But that won't do for the blood-thirsty press. Johnson has to be seen to be doing something. It makes for a bewildering sight – the very same journalists who despise Johnson, who claim he is inept and unfit for the highest political office, are now demanding he come home immediately to sort everything out.
Some pundits are also desperately trying to turn the PM's holiday into a moral question: 'How can he head off to his luxury Spanish villa while Britons at home are left facing record gas prices?'
This is the 'not a good look' standard of criticism that passes for rigorous political journalism these days. If you extend its logic it would mean insisting that no politician is ever able to take a holiday or even go out for a meal, unless everyone else in Britain is enjoying the same levels of comfort and pleasure.
We always complain about our politicians today. They are often lacklustre as parliamentarians and incapable as ministers. This is especially true of the Tory Party, which excels in finding offices for the sons of chinless, sycophantic party activists who have weaselled their way into positions of influence.
But rarely do we sit back from screaming at these hopeless frauds to ask ourselves the following: why do so few decent, impressive people want to be MPs? The response to Johnson taking a holiday tells you why.
Being a politician is a thankless job. Yet any suggestion that politicians should relax or enjoy themselves from time to time is met with disgust among some sections of the British press. They wish only torture and suffering on our elected representatives.
But if you can't justify having a holiday after months of hard work, including a near-fatal Covid hospitalisation and handling a strident political activist moonlighting as your wife, then when can you? Sometimes we need to give politicians exactly what Johnson is now taking – a break.
Charlie Peters is a writer. Follow him on Twitter: @CDP1882
Picture by: Getty.
To enquire about republishing spiked's content, a right to reply or to request a correction, please contact the managing editor, Viv Regan.