'We have been forced to revive the gay-rights movement'
LGB Alliance co-founder Bev Jackson on how gender ideology is undermining gay rights.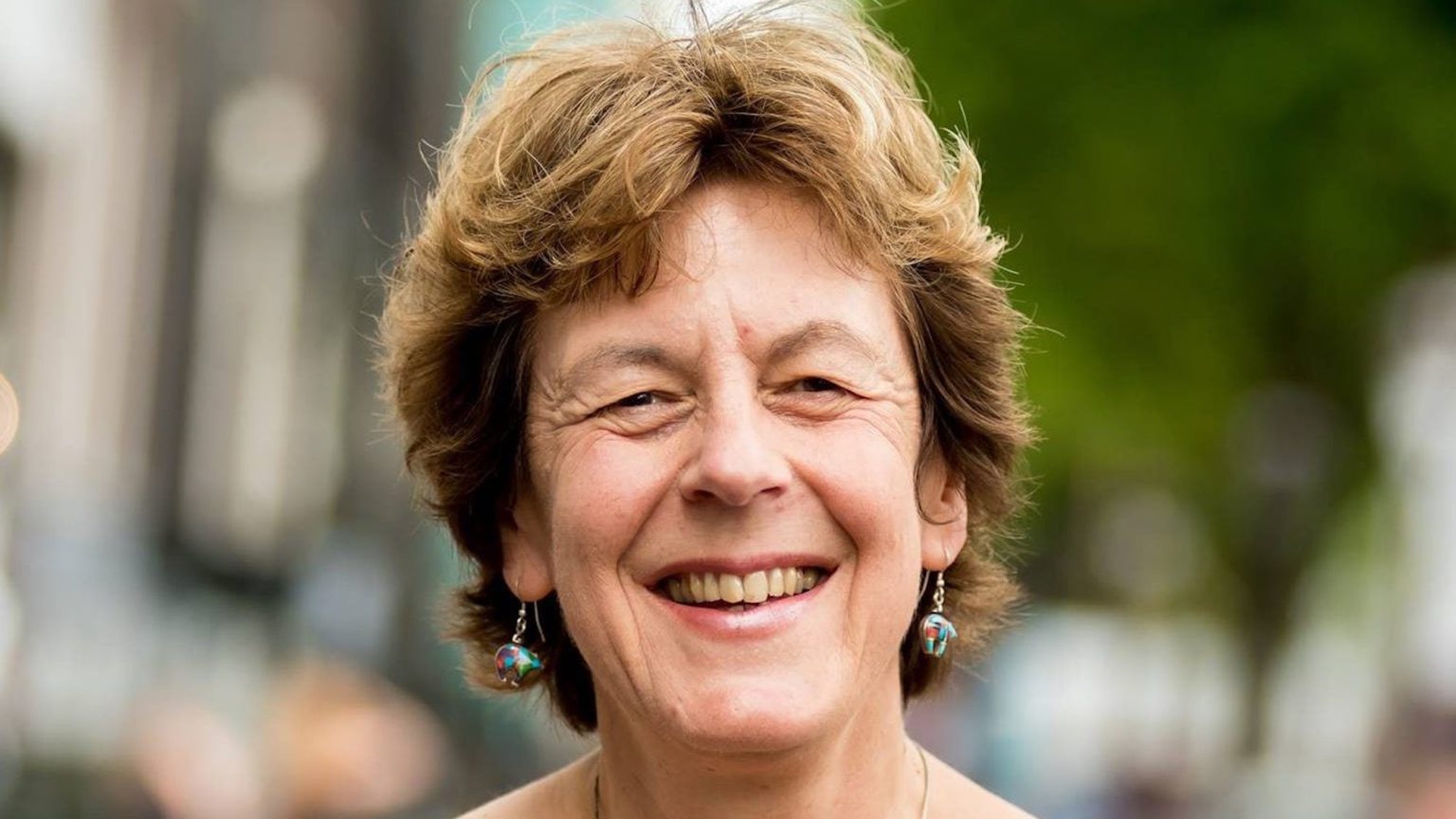 The LGBT+ acronym seems to gain new letters every week. More colours and shapes are being added to the Pride flag. What began as a campaign for the rights of gay and lesbian people has morphed into a campaign to recognise a multitude of gender identities. Some veterans of the gay-rights struggle see this as a distortion of their cause, and argue that it is causing real harm to people struggling with their sexuality.
In 2019, Bev Jackson co-founded the LGB Alliance, with former Stonewall activist Kate Harris, to put the rights and concerns of gay, lesbian and bisexual people back at the centre of the movement. Bev joined Brendan O'Neill for the latest episode of his podcast, The Brendan O'Neill Show. What follows is an edited extract from their conversation. Listen to the full episode here.
Brendan O'Neill: ​​Why did you and your colleagues feel the need to set up the LGB Alliance? What did you think had gone wrong with gay-rights politics and lesbian-rights politics that made a new organisation necessary?
Bev Jackson: We noticed that when Stonewall changed direction in 2015, when it started to focus on gender identity rather than sexuality, the rights of LGB people in particular started to gradually slide away. We assumed that we could just discuss this with Stonewall and arrive at a compromise position.
Kate Harris and I did not know each other at the time. Kate used to work with Stonewall and I was a founding member of the Gay Liberation Front. We had both been trying, independently, to contact Stonewall, ask it to listen, tell it that something was going wrong and that we should talk about it. Stonewall just flatly refused to talk to us. The mantra was 'no debate'. So we decided we would have to form the LGB Alliance, in order to revive the gay- and lesbian-rights movement.
O'Neill: You mentioned the shift towards gender within Stonewall, which has happened within many other organisations, too. What impact do you think that embrace of gender and gender ideology has had on the rights of same-sex-attracted people? What effect does it have when gender is embraced above the idea of sex itself?
Jackson: Let's remember that roughly 70 countries around the world criminalise sexual activity between people of the same sex. That is very clearly about biological sex. Fortunately, in the UK, sex between men was decriminalised in 1967, and gradually we have moved towards a situation in which sex between people of the same sex has become more accepted. This has always been about same-sex sexual orientation. That is what is protected in the Equality Act.
When you start talking about gender, you get into a very misty area, because people use that word in three different ways. Some people use gender as a synonym for sex, like when they talk about the gender pay gap. Some people use it as I do, to talk about stereotypes – expecting a girl to behave in certain ways and expecting a boy to behave in certain ways. These stereotypes are things that all sides of this argument want to overcome. And then there is the third meaning of gender – some sort of inner essence. For example, you can have an inner-male essence inside a female body. It strikes me as a kind of spiritual thing. And I personally think it's very sexist to say that if you have got a male body you ought to be a certain way.
This has blurred and obscured what homosexuality is. It's about same-sex attraction. If you say same-gender attraction, it makes a nonsense of what homosexuality is all about. It just gets rid of it. And this has real-life consequences. Those consequences have always been much clearer for women, especially for lesbians, than for men. That is why the LGB Alliance was set up by two lesbians. We saw from the beginning that this was having real-life negative impacts on lesbians.
O'Neill: The question of lesbian rights is similar to the broader trans discussion, which also impacts more on women than on men. Is the fundamental problem that it makes a mockery of the whole idea of what a lesbian is and what particular rights and spaces lesbians might need? I could potentially identify as a lesbian next week, if the fancy took me. Doesn't this really break down all those gains and understandings that have been achieved by lesbian-rights activists over the past 50 years?
Jackson: Yes, definitely. And whenever we try to talk about lesbian rights, gay rights, bisexual rights or women's rights, it gets called a 'trans rights' discussion. It's extraordinary – it's as if we can't talk about women's rights or lesbian rights.
We have a lot of unscrambling of the omelette to do on this. So many young people have grown up with LGBT being a natural cluster of letters. There's no questioning of whether these letters really belong together. And they don't belong together – because 'LGB' is about sexual orientation. It's about the kind of relationships that you want to form. 'T' is about something else entirely. People calling themselves trans – and that's an enormous variety of people who also seem to have rather little in common with each other – relates to their identity and the way they see themselves.
It's unfortunate that gender identity has been stuck in between biological sex and individual personality. My personality and identity are made up of millions of different things. But I don't have a gender identity.
This has really confused things for lesbians. The way that you presented it, as an incursion into lesbian spaces, is really important. Lesbian dating sites have huge numbers of male-bodied individuals on them who call themselves lesbians. This wouldn't be a problem for somebody like me – I would just say 'no, thank you'. But imagine a young girl, 18 or 19 years of age, looking for her first girlfriend and saying no to someone because she thinks they look male. People will aggressively ask why. And then she has to try to figure out how to say no without being transphobic.
There is another issue that is even more disturbing than that. It's how the word 'lesbian' is being trashed and therefore lesbian lifestyles, even lesbian existence, are being trashed, too. Young girls who are attracted to other girls don't want to be lesbian. It's not cool. If they are a bit butch, their peers at school will say they are trans and think that's cool. That leads to the worst part of this, which is that tens of thousands of girls and young women are on GoFundMe raising money to have their breasts cut off. The majority of the kids being referred to the Gender Identity Development Service are girls. Most are attracted to other girls and a significant minority are bisexual. This is an LGB issue above all.
Bev Jackson was talking to Brendan O'Neill in the latest episode of The Brendan O'Neill Show. Listen to the full conversation here:
To enquire about republishing spiked's content, a right to reply or to request a correction, please contact the managing editor, Viv Regan.