Stop bashing China over climate change
Its astonishing economic growth has lifted hundreds of millions out of poverty.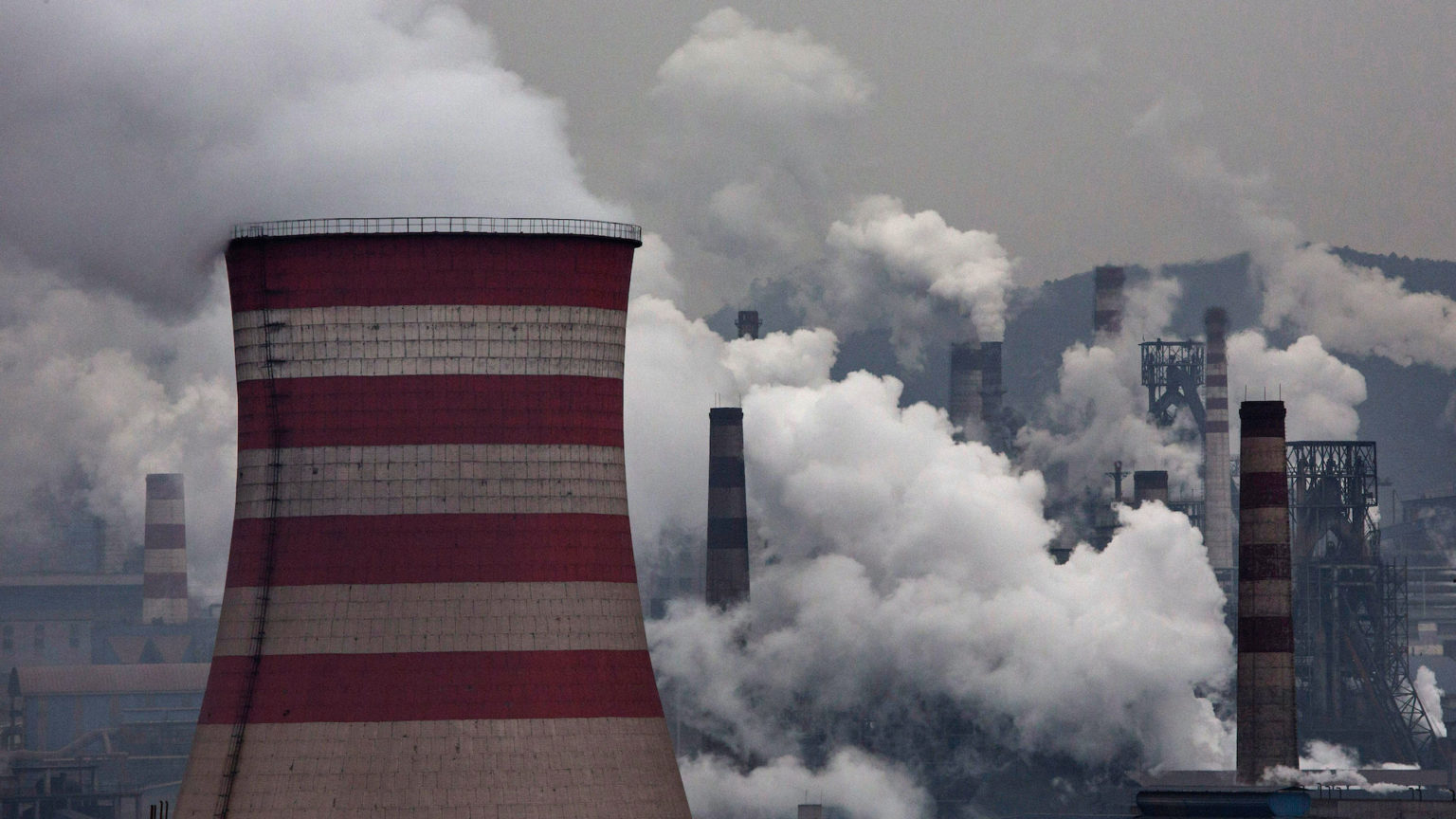 The news that China's premier, Xi Jinping, may not be attending the COP26 climate talks in Glasgow has gone down like a battery-powered jumbo jet. UK prime minister Boris Johnson is worried that Xi's potential snub will undermine the talks – and Johnson's own opportunity to show off on the world stage. As China is now by far the world's biggest emitter of greenhouse gases, a COP26 deal that does not include firm commitments from Beijing would not be worth the paper it is written on.
One explanation for Xi's possible non-attendance is that he is simply worried about catching Covid. As an article on Quartz notes, he does not appear to have left China for nearly two years. He has already turned down an invitation to attend the G20 talks in Rome on 30 October.
But there may be other reasons for Xi to avoid Glasgow. Strained diplomatic relations between Beijing and Washington could be playing a role. Another more likely reason is that he faces real problems at home. China's drive to cut emissions came to an abrupt halt last week when it led to rolling blackouts. The Chinese authorities have now ramped up coal-fired power production and are mining more coal to meet demand.
So Xi faces a crisis at home trying to sustain China's domestic economic growth – a key source of the government's legitimacy. Moreover, this growth depends on increasing energy production. And all that coal burning would certainly make for awkward discussions at COP26, undermining the golden PR opportunity that most world leaders are hoping for.
No doubt Xi's likely snub of COP26 will add further fuel to accusations that China is putting economic growth before the climate. But China's economic growth over the past 20 years has led to an astonishing transformation, lifting hundreds of millions out of dire poverty. According to figures from the World Bank, China's GDP per capita was just $318 in 1990. Ten years later, it had trebled to $959. By last year, that had shot up tenfold to over $10,000. No wonder the World Bank called this 'the fastest sustained expansion by a major economy in history'.
It is not just the Chinese who have benefited from this economic expansion. Cheap Chinese manufacturing has helped to stave off economic crisis in the West, too. China has been the engine room of the world economy for two decades. As Phil Mullan has noted on spiked: 'Without the surplus gained from international activities centred on China's economic flourishing, Western firms would have one of their most important coping mechanisms diminished if not decimated.'
While Western leaders like to talk up their successes in cutting emissions, the truth is that much of that has been done by exporting emissions to China. It is Chinese firms that are providing manufactured goods, steel and more for the West. As an article by David Rose in the Daily Mail pointed out last week, the much-vaunted 'green jobs' that were supposed to be coming to poorer parts of the UK, like those from building wind turbines, have in fact gone to China as non-green jobs (the manufacturing of green-energy components is powered by the very coal-burning that the UK is phasing out).
None of this is to suggest that the authoritarian government in Beijing should be absolved of criticism. The Chinese Communist Party is no doubt responsible for numerous human-rights abuses, and Chinese citizens ought to have greater freedom of expression and the ability to hold their government to account. But one-sided China-bashing is not helpful.
Western governments could do worse than take a leaf out of China's book in at least one respect, by recognising that raising living standards should be their top priority. Instead, they have come up with half-cocked energy policies that mean making things, heating homes and travelling are becoming increasingly expensive activities. All this just to show off our green credentials to the world. In the UK, we now have the government propping up struggling companies because gas prices are so high – while plentiful supplies of shale gas go untapped beneath our feet. Just to put the tin lid on things, the government is actually planning to make gas even more expensive as part of its Net Zero push.
As for COP26, the talks are unlikely to produce any great breakthroughs, regardless of whether Xi shows up or not. The real sticking point of the talks is the very real tension between maintaining people's living standards and cutting emissions. Without a technological transformation of energy production – something that Western governments, and the UK in particular, seem incapable of achieving – Net Zero is at best a pipe dream and at worst a nightmare. If Glasgow proves to be another letdown for green activists and politicians, China won't be the one to blame.
Rob Lyons is a spiked columnist.
Picture by: Getty.
To enquire about republishing spiked's content, a right to reply or to request a correction, please contact the managing editor, Viv Regan.