Sadiq Khan's war on working-class drivers
The expanded Ultra Low Emission Zone will make life difficult for hard-up Londoners.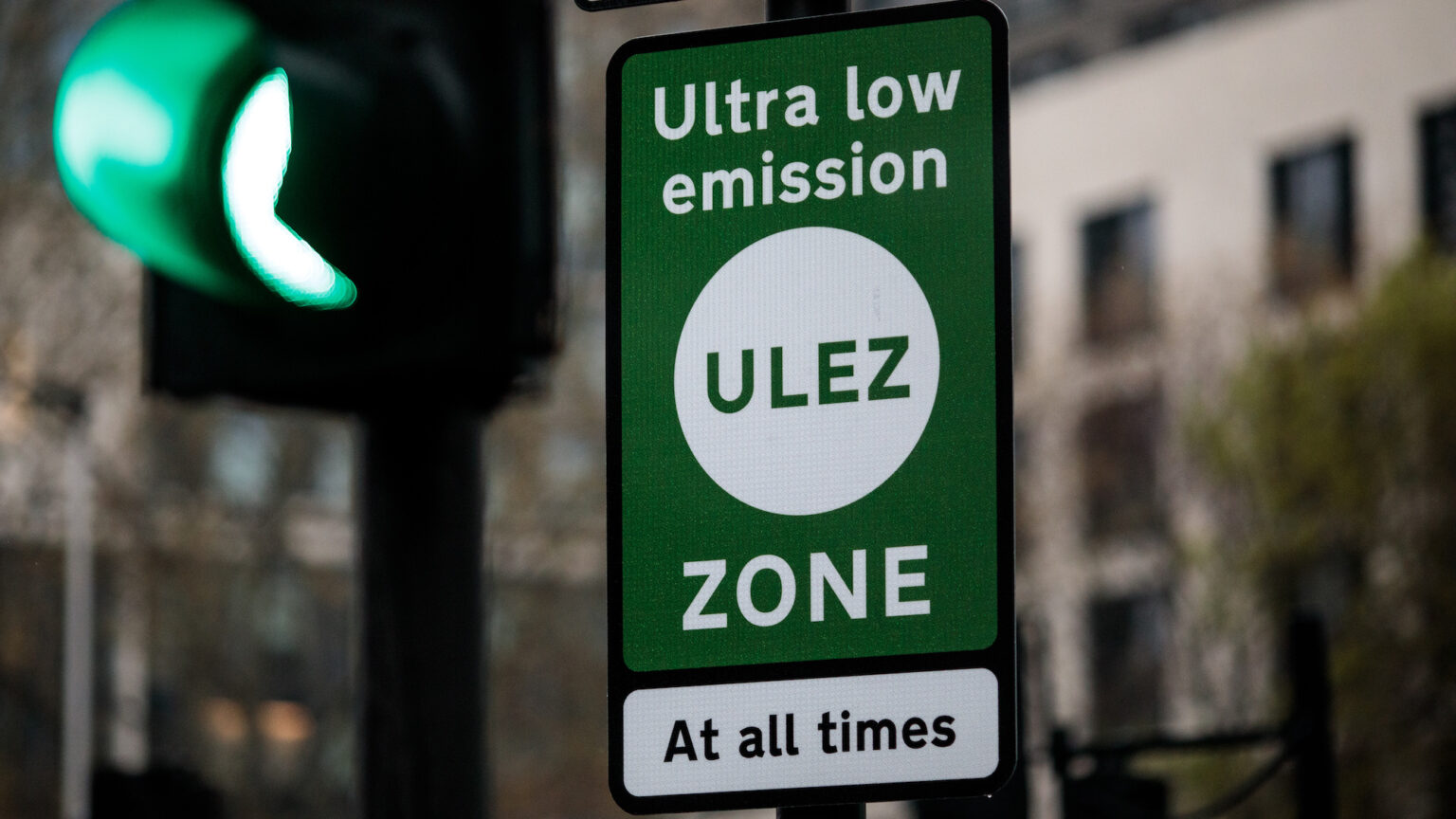 As of this week more drivers in London will be forced to pay charges to drive older vehicles thanks to the expansion of the Ultra Low Emission Zone (ULEZ).
Until now, the ULEZ has applied only to the same central London area covered by the congestion charge, which applies to pretty much all cars, vans and lorries. But now the ULEZ is 18 times larger than it was, and covers the whole area within the North and South Circular roads. This means the ULEZ now applies to a population of four million people.
Those driving within the ULEZ will have to pay a daily charge of £12.50 for petrol cars registered before 2005 and diesel cars registered before 2015. So if you've got the cash to buy a new or fairly recent second-hand car, you won't be affected. (Electric vehicles are completely exempt.) However, there are plenty of people who do not buy new or newish cars. Personally, the most I have ever paid for a car is £600, and I am sure that many people in London are in the same boat, driving old, cheap but serviceable cars.
This expansion of the ULEZ will make it impossible for many people to use a car in London. It is estimated that 300,000 drivers are potentially affected by the ULEZ expansion and Transport for London expects approximately 111,000 payments per day on average from the scheme – which amounts to a daily total of £1.3million.
At least when the zone covered only the centre of the city, drivers could skirt around the charging area, but no longer. Many will be forced to replace their cars or give up driving – because potentially paying an extra £400 per month is likely to be a non-starter for most people.
It is not just individual drivers being hit. Firms with older vehicles face a big increase in costs. Michael Lloyd, the managing director of a scaffolding company, told the Evening Standard that his business has 'invested £300,000 to upgrade some of its fleet to meet ULEZ standards, but still expects to rack up around £2,500 a week in charges for its non-compliant vehicles'. At a time when many firms are still trying to get back on their feet after the pandemic, the ULEZ charges are a major problem.
London mayor Sadiq Khan has predictably trumpeted the benefits of the zone's expansion. 'For me, this is an issue of social justice', he says. 'Who do we think suffers the worst consequences of toxic air? It is the poorest Londoners least likely to own a car. Six out of 10 in the expanded area don't even own a car.'
Nevertheless, the ULEZ is loading a lot of expense on to motorists for comparatively little benefit. Khan told BBC Radio 4's Today programme yesterday that the expanded zone 'will reduce the amount of carbon being emitted by more than 100 tonnes – that's about 60,000 vehicles being taken off the roads'. That will make little difference to London's air quality, over which there is a great deal of hyperbole, but it will hit the living standards of a lot of people.
Moreover, if the mayor was really concerned about air quality, he would be making sure that traffic could flow as easily as possible. Instead, the proliferation of road closures and low-traffic neighbourhoods since the start of the pandemic has meant more and more traffic is gridlocked.
For all the talk of reducing air pollution, the real reason for making driving harder and harder is to supposedly tackle climate change. For hardcore eco-warriors, cars and vans are inherently a problem and should be banned. This is a non-starter for politicians and their advisers, but they still want to demonstrate their green credentials. So instead of banning cars and vans, they try to make using them as difficult as possible – for example, by making it more and more expensive.
The upshot is that the concerns of middle-class environmentalists are imposed on working-class people. The well-to-do can afford to pay and carry on as before, but the less well-off who rely on their cars for work, and to ferry children and older relatives about, end up facing higher costs. Khan likes to wail about the plight of 'poor Londoners' but often they're the people hardest hit by his green policymaking.
Because that is who whacking extra costs on to motoring will hurt – namely, those least able to afford it. For all the hot air about saving the planet, the expansion of the Ultra Low Emission Zone is an attack on the working class.
Rob Lyons is a spiked columnist.
Picture by: Getty.
To enquire about republishing spiked's content, a right to reply or to request a correction, please contact the managing editor, Viv Regan.