Alec Baldwin: a defence
The right-wing Schadenfreude over Baldwin's accidental shooting has been horrendous.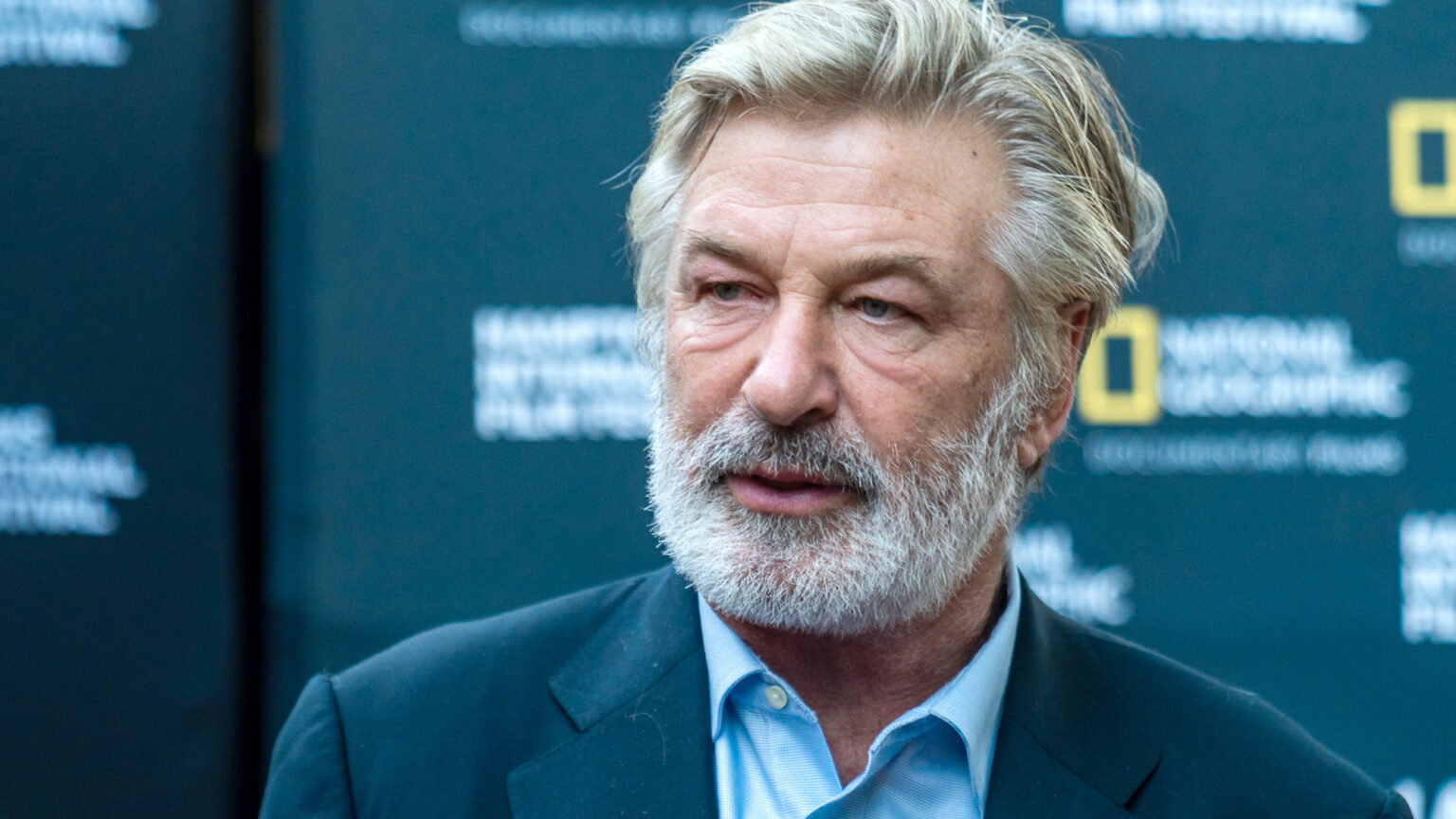 Karma, bitch! That, remarkably, has been the response of some right-wing culture warriors to Alec Baldwin's accidental shooting on the set of the film Rust. No sooner had it been reported that a prop gun fired by Baldwin had somehow killed the film's director of photography and injured its director than Baldwin-bashers were spraying their Schadenfreude all over social media. It's been an unsavoury spectacle, and it has shone a light on the problem of anti-political correctness gone mad.
The horrible accident in New Mexico made headlines around the world. Cinematographer Halyna Hutchins, just 42, was killed. Director Joel Souza sustained a shoulder injury. It has since been revealed that Baldwin was firing the gun towards a camera, through which Hutchins and Souza were checking angles. Baldwin was reportedly assured that he was handling a 'cold gun' – ie, one that posed no risk of live fire. Questions are now being asked of the film's armourer and its assistant director. Someone somewhere made a terrible error, and investigators are determined to get to the bottom of it.
And yet none of these facts – the fact Baldwin was not at fault, the fact it was all a horrific accident, the fact people's lives have been turned upside down by this tragedy – have stopped some on the right from deriving pleasure from Baldwin's travails. They hate Baldwin because he's a fairly typical noisy Hollywood liberal. He loathes President Trump (and caricatured him on Saturday Night Live). He thinks Republicans are ignoramuses. And, best of all in the eyes of the 'Karma, bitch!' lobby, he's ferociously anti-gun.
Donald Trump Jnr has started selling t-shirts making fun of the Rust tragedy. 'Guns Don't Kill People. Alec Baldwin Kills People', the tees say. On Instagram Trump Jnr posted a meme of Baldwin looking sad with the words: 'That look when an anti-gun nut kills more people with a gun than your extensive firearm collection ever has.' This mirth at Baldwin's kill rate in comparison with the general population's, including the gun-owning population's, has been a key part of the karma reaction. Alt-right activist Jack Posobiec says: 'Alec Baldwin killed more people than the Jan 6 protesters did.'
Gun-rights activists, who have hated Baldwin types for a long time, are having a hoot mocking the actor. Lauren Boebert, a Republican representative in Colorado and a strong supporter of the Second Amendment, uncovered an old tweet by Baldwin in which he said: 'I'm going to make bright, banana yellow t-shirts that read, "My hands are up. Please don't shoot me." Who wants one?' Boebert asked: 'Are these still available? Asking for a movie producer.'
Scouring Baldwin's old tweets has become the favoured pastime of the ostentatiously anti-woke. A 2017 tweet in which Baldwin said 'I wonder how it must feel to wrongfully kill someone…' has been feverishly leapt upon. But what point is being made here? That Baldwin now knows how it feels to kill someone? And that it's a pretty horrible feeling? This isn't serious political discussion; it's milking a tragedy to have a pop at a bête noire of the Republican right.
Pundit Candace Owens suggested that what has happened to Baldwin is 'poetic justice'. What for, you ask? For the four years he 'dedicated to painting Donald Trump and his supporters as evil murderers', apparently. There is something almost medieval about this. It's like a weird belief, or hope, that the universe is reprimanding Baldwin for all his naff opinions, whether his Trump-bashing or his anti-gun agitation. It's a species of cancel culture, where the desire seems to be for Baldwin's life to collapse as a just blowback for all his irritating Hollywood opinions.
Of course people are perfectly at liberty to rip the piss out of Baldwin and his political views. They're painfully predictable views. Hating Trump and wanting tougher gun controls is about as daring in Hollywood circles as loathing Brexit is at a Guardian drinks do. Anyone who has sat through an awards ceremony in which actor after actor makes a tired, hollow speech about the evil of Trump or guns or racism or whatever will know how irritating Hollywood politics can be. Personally I would rather listen to tinnitus than to someone like Baldwin holding forth on matters of policy and morality.
But that doesn't mean I have any interest in exploiting a tragic accident to get one over on Baldwin. Far less do I want to wallow in the supposedly poetic justice and glorious karma of his career and reputation possibly going down the toilet now. This is opportunistic in the extreme. It's the marshalling of a nasty incident to the end of punishing and maybe even cancelling someone whose views people find annoying. If a liberal-lefty was involved in a horrible road accident, would people bring that up too? 'LOL this guy crashed a car and a passenger died and he thinks he can lecture us about politics?' It's bizarre.
The Baldwin-bashing seems completely insensitive to the horror and pain of the accident in New Mexico. A young woman lost her life. A man was injured. And, yes, Baldwin will be suffering, too. Can't we separate the fact that we normally find Baldwin quite irritating from the human horror he has found himself embroiled in through no fault of his own? I worry for the moral health of certain sections of the un-PC set if they are incapable of doing this. It is grim and ghoulish to try to make political mileage from the Rust tragedy. It suggests that it isn't only the other side in the increasingly vicious identity wars of the 21st century who have traded in their moral compass for the cheap thrill of constantly getting one over on their opponents.
Brendan O'Neill is spiked's chief political writer and host of the spiked podcast, The Brendan O'Neill Show. Subscribe to the podcast here. And find Brendan on Instagram: @burntoakboy
Picture by: Getty.
To enquire about republishing spiked's content, a right to reply or to request a correction, please contact the managing editor, Viv Regan.