The woke counter-Enlightenment
Thomas Henry Huxley's fierce scepticism makes him an ideal target for modern zealots.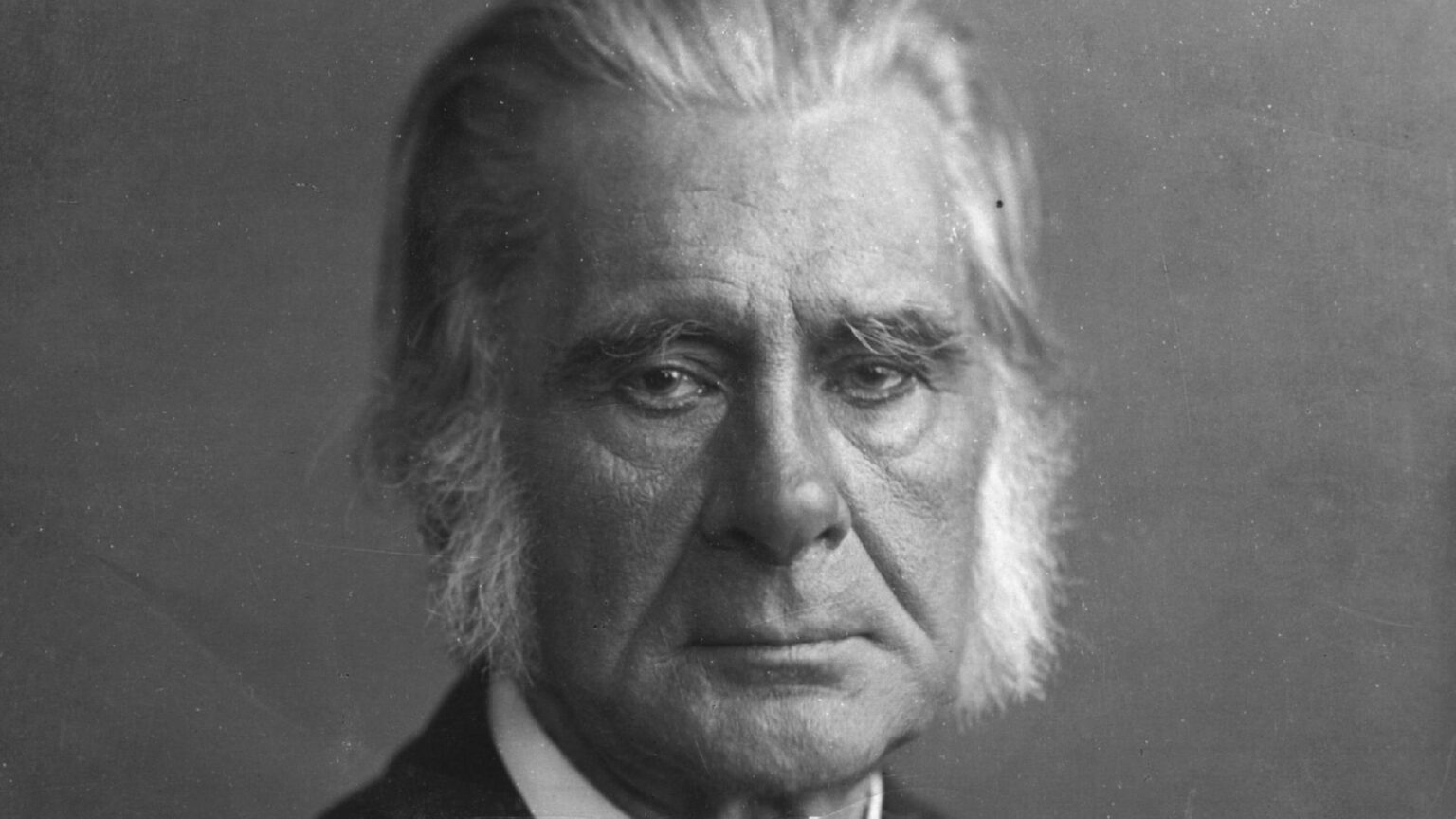 The quasi-religious dogma that drives cancel culture is not only directed at contemporary, living people but also against historical figures and the intellectual legacy of the past. Its latest target is one of 19th-century Britain's most influential scientists, Thomas Henry Huxley.
Imperial College has been told to remove a bust of Huxley and to rename its Huxley Building because some of his views fall 'far short of Imperial's modern values'. The fact that Huxley was an active and vociferous supporter of abolishing slavery is of no importance to the zealous academic inquisitors charged with cleansing academic life of its Western intellectual heritage.
Academics used to be more interested in studying the past than policing it. But in recent times, groups of academics, university administrators and student activists have joined together to launch a cultural revolution against the legacy of Western intellectual achievements.
In the wake of last year's Black Lives Matter protests, a group of 21 academics were charged with investigating Imperial College's links to the British Empire. In their report, published this month, the amateur inquisitors concluded that the names of three buildings and lecture rooms named after influential people should be changed and two statues should be removed or redesigned.
Imperial's Inquisition, led by Nilay Shah, a professor of process-systems engineering, concluded that Huxley's theories 'might now be called racist' because he used 'racial divisions and hierarchical categorisation in his attempt to understand their origins in his studies of human evolution'.
The phrase 'might now be called a racist' is telling. It speaks to a mindset that is obsessively searching for the slightest trace of anything offensive. This can then be used as evidence to condemn historical figures who cannot reply to their accusers.
It is no secret that Huxley, like virtually every major thinker of his time, interpreted human evolution through the prism of racial divisions. But unlike most proponents of racial hierarchies, he played an active role in fighting for the liberation of slaves. By any objective standard, history's verdict on Huxley should recognise that his association with the prejudices of his time is greatly outweighed by his role as an abolitionist and as a man of science.
Indeed, Huxley famously possessed an open mind and a determination to question the views and prejudices of his time. For Huxley, scepticism was 'the highest duty and blind faith the one unpardonable sin'. Huxley was the ultimate anti-dogmatist. He was a critic of organised religion, and he famously coined the words 'agnostic' and 'agnosticism' to describe his views. His ferocious commitment to scientific objectivity and his embrace of scepticism contributed to a climate of openness and questioning that would eventually allow racial thinking to be discredited.
If he were alive today, Huxley would understand why cancel culture is coming for him. He would recognise the dogmatism of his inquisitors.
The demand to remove all traces of Huxley from Imperial College represents another triumph of what is sometimes called 'accusatory history'. The aim of accusatory history is not to deepen our understanding of the past, but rather to vindicate and validate the identities and dogmas of the woke in the present, while discrediting those of its opponents.
The goal of accusatory history is about far more than spoiling the reputations of important historical figures like Huxley. It represents an important symbolic victory for identity politics and its crusade against the intellectual legacy of Western civilisation, and in particular of the Enlightenment.
Virtually every great thinker who contributed to the development of the ideals of tolerance and freedom has become a target of the offence archaeologists promoting this new Inquisition. According to this accusatory version of history, John Locke, whose philosophy developed the idea of tolerance, is little more than a 17th-century racist. Adam Smith, a towering figure of the Scottish Enlightenment, is also a racist apparently. According to one 21st-century critic of Smith, his sin was to make a distinction between 'savage' and 'civilised' nations. Immanuel Kant, arguably the most influential thinker of the Enlightenment, and John Stuart Mill, the most important philosophical advocate of liberalism, are today casually dismissed as racists, too.
Huxley's colleague, Charles Darwin, has become a target of the new Inquisition too. The Natural History Museum in London is investigating its Darwin collection to see if any of it might be deemed 'offensive' by the kind of people who think Huxley's theories 'might now be called racist'.
These inquisitors taking revenge on the past will not have the last word. They can get rid of the statue of Huxley, but they cannot magic away his considerable scientific achievements. Huxley cannot reply to the attack on his reputation by Imperial's undistinguished inquisitors. But he does not have to, for his achievements speak for themselves.
Frank Furedi's 100 Years of Identity Crisis: Culture War over Socialisation is published by De Gruyter.
Picture by: Getty.
To enquire about republishing spiked's content, a right to reply or to request a correction, please contact the managing editor, Viv Regan.