The problem with the anti-corruption crusade
To keep MPs on the straight and narrow we need more democratic accountability, not new public bodies and commissions.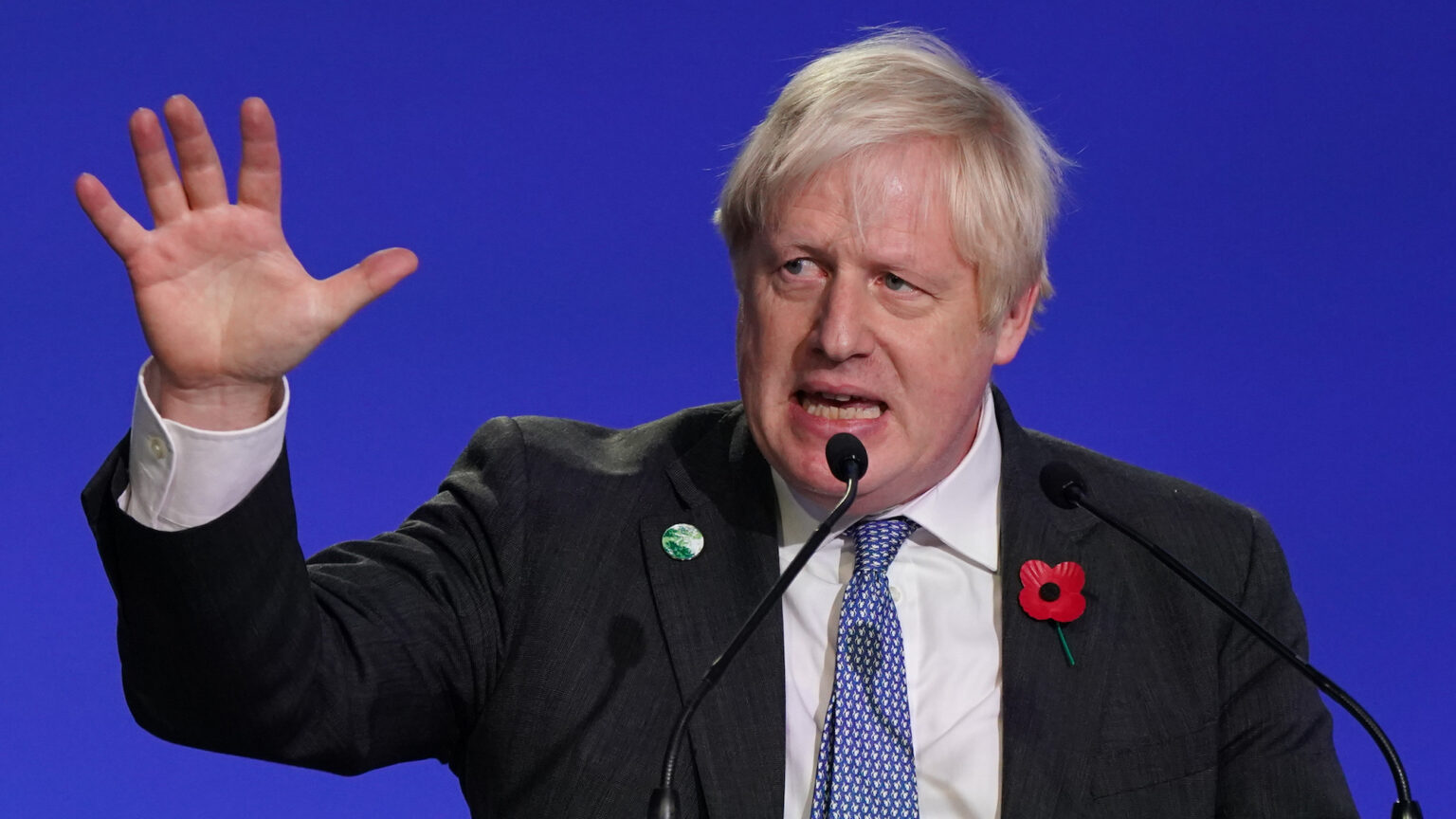 Anyone reading the papers on Sunday morning could be forgiven for thinking they had just woken up in a banana republic. The Owen Paterson affair and allegations of cash-for-peerages have been treated as symbols of our apparently degraded and dilapidated democracy.
We no longer have a 'parliamentary government', but 'government as an extortion racket', reckons the Observer. Its sister paper, the Guardian, likened Britain to a 'corrupt regime' and a failed state. For the Independent, the various sleaze scandals represent the 'gravest threat' to 'our parliamentary system… since the Second World War', threatening 'a slide towards anarchy'.
Opposition MPs have laid similar charges. Labour MP Chris Bryant, chair of parliament's Committee on Standards, accused the government of behaving 'like Russia'. Deputy Labour leader Angela Rayner found the government guilty of being 'corrupt, dodgy, sleazy and on the take'.
All of these histrionics obscure what are – depressingly – quite run-of-the-mill sleaze scandals. So when Keir Starmer accuses the government of enabling a 'cash for access' culture for turning Tory donors into life peers, it is hard not to recall 'Tony's cronies' and the 'cash for honours' scandal that dogged the New Labour government – and even forced Blair to face questions from the police.
Even some of the walk-on characters in the current sleaze saga are decidedly retro. Ex-PM John Major, who left office under a fog of sleaze, has accused the government of being 'politically corrupt'. Anti-corruption campaigner Martin Bell, who successfully ousted sleaze magnet Neil Hamilton from his seat in 1997, has been talked of as a potential candidate for Owen Paterson's former seat.
Yet despite these obvious throwbacks to scandals past, the current stench of sleaze is talked of as if it is qualitatively different – as if it were an existential threat to liberal democracy as we know it.
There is no hiding the fact that there is a Remainer-ish bent to much of the criticism. Just as Brexit was predicted to be the End Times for our economy, Remainers have viewed every political development of the past five years as an assault on cherished liberal norms.
Many have even tried to paint Boris Johnson's botched attempts to save Paterson's career as a continuation of the Brexit struggle in the early days of his administration. For Andrew Rawnsley, for instance, Johnson's attempts to face down a Remain-dominated parliament, his clashes with the Supreme Court and the Paterson affair are all symbolic of the PM's 'rule-breaking pathology'.
Of course there is a vast moral chasm that separates Johnson's earlier clashes with a recalcitrant establishment to push through the result of a referendum and his recent attempts to let his mate off the hook for sleaze. But the politics of anti-corruption obscures these key differences. It's a form of politics that elevates procedure over principle. It fetishises technocratic oversight of our MPs over democratic accountability.
Decades of anti-sleaze campaigning have led to the establishment of numerous bodies, committees, commissioners and quangos tasked with monitoring our MPs. Yet they have clearly not kept our MPs or the government on the straight and narrow.
The main effect of these bodies has been to foster a distrust of democratic politics. That is why Nesrine Malik can see the UK's slide into failed statehood not only in the actions of the Tory government but also in the public's 'support for the Conservatives'. And why in her view a 'strong mandate' is apparently all that's needed to create a 'corruption-friendly eco-system'. In other words, if a government is popular, it will be corrupt. The argument then goes that we need more checks, more balances and more bodies to rein in elected politicians.
In reality, the opposite is true. It is technocratic forms of government that create more opportunities for backroom dealing. And it is MPs' distance from the people that makes them think they can get away with egregious sleaze.
Only the public can hold politicians to the high standards we deserve.
Fraser Myers is deputy editor at spiked and host of the spiked podcast. Follow him on Twitter: @FraserMyers.
To enquire about republishing spiked's content, a right to reply or to request a correction, please contact the managing editor, Viv Regan.