Emily Ratajkowski's 'me, me, me' feminism
My Body is shallow, solipsistic and more self-indulgent than a teenager's diary.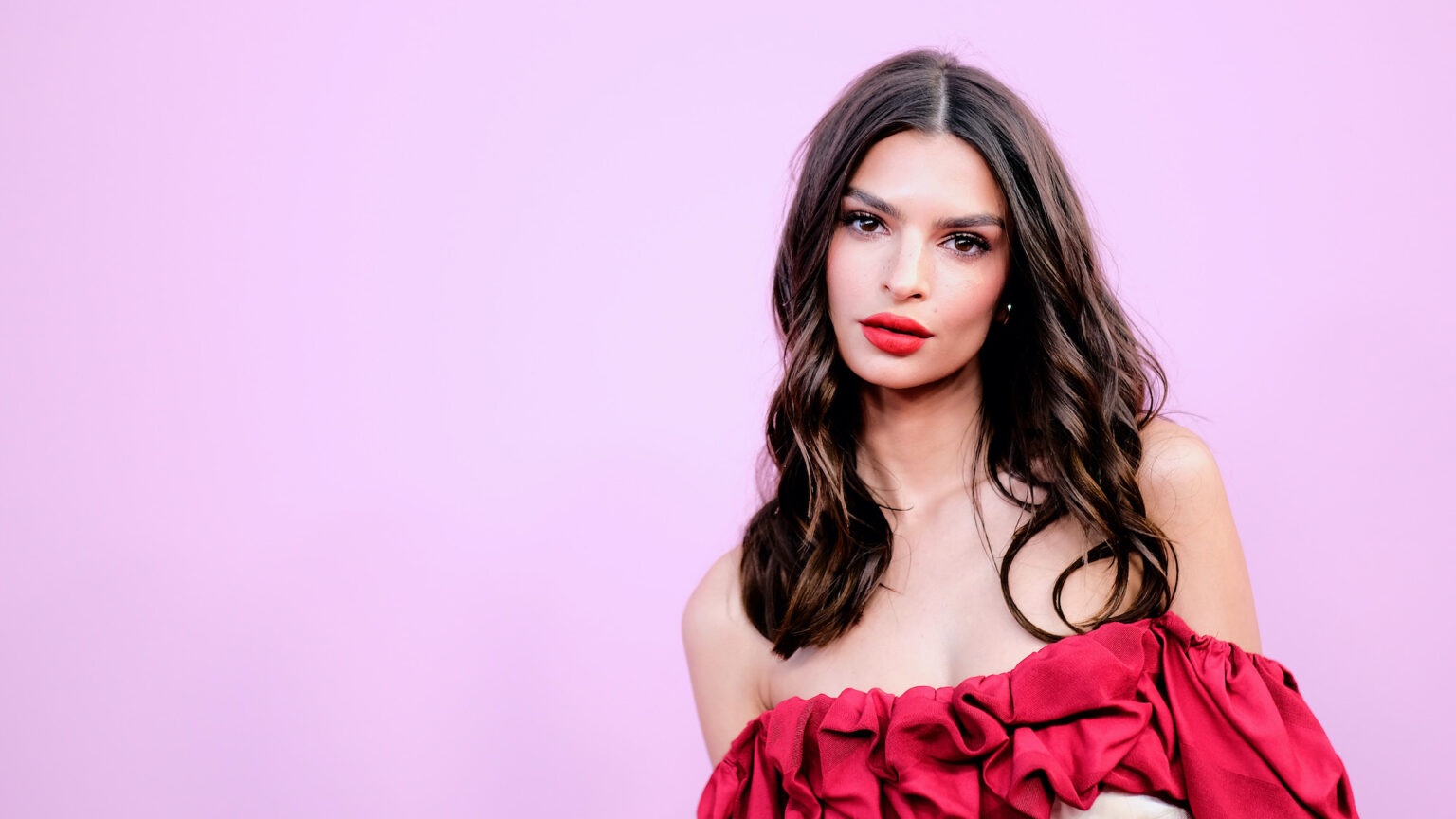 Emily Ratajkowski is a supermodel who doesn't want to be known as just another supermodel. Her latest attempt to show there's more to her than meets the eye is a collection of essays and musings entitled, My Body. As she puts it, it's 'frustrating' 'that society somehow feels that women can't manage to be political, feminist and a sex symbol'.
It is a shame then that My Body is about little more than, well, her body and others' supposed obsession with it. Aside from her allegations of rape and sexual assault against teenage boyfriends, photographers and, infamously, Robin Thicke, most of My Body reads like a teenage diary. She even takes pops at her mother who apparently won't stop banging on about how beautiful her daughter is.
As for politics, Ratajkowski seems to think her 'I love wearing lacy thongs' attitude to life is positively revolutionary. Has she never heard of the Spice Girls, who purveyed a similar 'sexy' feminism in the 1990s under the slogan of 'girl power'?
Truth be told, there is no real politics here. My Body is best understood as a series of incontinent musings, which skip back and forth over her 30 years of existence. She effectively treats the reader as a therapist, much like the real one she says she sees twice a week.
If nothing else, My Body does at least provide an unwitting insight into the sheer narcissism of what passes for contemporary feminism. Ratajkowski genuinely seems to think that every tedious aspect of her life is endlessly fascinating. She even boasts of how she lost weight after a stomach bug. Fascinating stuff. This is 'me, me, me' feminism, straight out of the autobiographical playbook of Lena Dunham or Caitlin Moran.
She also seems to revel in her perceived lack of agency. She is always at the mercy of men and the male gaze. At one point, Ratajkowski writes of how, while holidaying on an island, she realised that making money from a picture of her backside wasn't particularly empowering. 'The whole of the ocean stretched out before me', she writes, 'and yet I felt trapped'.
There is something discomfiting, too, about Ratajkowski's attitude to the sexist (and rather dangerous-sounding) male promoters, fixers and bookers she encounters. On the one hand, she condemns and criticises them. Yet she's still happy to accept their favours, which, in one case, included 'a free trip to Coachella… tickets to the festival, a place to stay, and a ride out to the desert in a limo bus'. It is reminiscent of the way dozens of Hollywood actresses, at the peak of #MeToo, condemned the despicable Harvey Weinstein and said they always knew he was a creep – yet they were all too happy to keep schtum about his misogyny at the time so they could pursue their careers. Plenty of us have been in similar situations, of course. But, unlike Ratajkowski, we wouldn't expect others to sympathise with us for putting ourselves first.
Ratajkowski may have been lionised by some on the left for wearing crop tops emblazoned with Bernie Sanders' name, but, as My Body reveals, she is no radical. It's all just a pose. Hence she writes approvingly of the silence and servitude of the Korean women who work at her spa. And her disdain for the valets, assistants, make-up artists and staff she encounters every day is palpable. It's very clear where Ratajkowski's class allegiances lie. As she tells her (exceedingly wealthy) husband, 'fuck capitalism, but until it's fucked, keep getting that bag'.
Ratajkowski clearly wants readers to believe that she doesn't care what anyone thinks of her using her body to flog a swimwear line, or spending much of her adult life sucking in her stomach. But she does care. Indeed, as My Body shows on every one of its self-indulgent pages, she cares rather too much.
To enquire about republishing spiked's content, a right to reply or to request a correction, please contact the managing editor, Viv Regan.