Critical race theory must not be censored
The Republican right's pushback against CRT will stifle free speech and chill classroom discussion.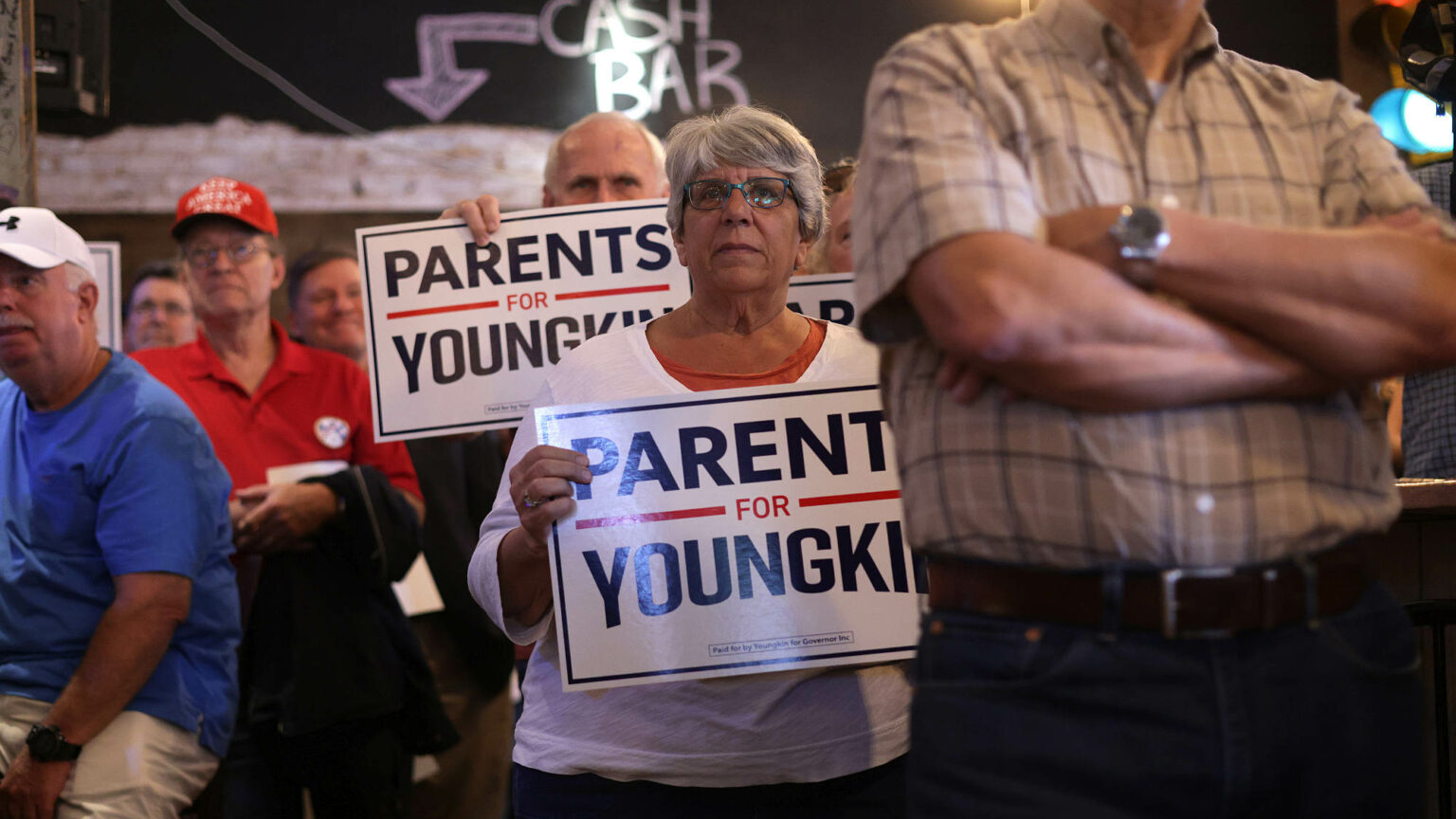 Should college professors be permitted to assign writings by Martin Luther King? If you've been listening sympathetically to opponents of critical race theory, you'd expect them to answer with a resounding yes, while woke identitarians equivocate. You'd be disappointed, as a comprehensive new report from PEN America demonstrates. CRT's opponents claim to be carrying on King's work, but a series of pending and enacted red-state laws ostensibly aimed at keeping critical race theory out of the classroom explicitly ban the teaching of 'divisive concepts', like King's demands for radical structural change and his critiques of white resistance to equality. An America in which we would be judged by the content of our characters not the colour of our skins was Martin Luther King's dream. His reality was the vicious racism that killed him, but in states across the country teachers will point that out at their peril. It's too divisive, apparently.
Never mind that one purpose of education is teaching people to debate intellectual and ideological divisions, instead of resorting to violence (as many Americans, right and left, are increasingly apt to do). Consider the vague meaning but clear intent of a ban on discussing 'divisive concepts'. As the PEN report explains, it's drawn from a former Trump executive order banning diversity training by federal agencies and private entities contracting with the federal government. '[T]he United States is fundamentally racist or sexist' was one verboten concept in the executive order. It is indeed divisive, which is precisely why it should be subject to classroom debate.
You don't have to defend or harbour any sympathy for the preachings of diversity, equity and inclusion consultants to view with alarm the legal campaign against teaching whatever the right calls critical race theory. According to the former president, 'Critical race theory, the 1619 Project, and the crusade against American history is toxic propaganda, ideological poison that, if not removed, will dissolve the civic bonds that tie us together. It will destroy our country.' Need it be stressed that in a free country, the government does not condemn and censor (or 'remove') opposing beliefs as 'ideological poison'?
At first glance, some outlawed 'divisive concepts', cited by the Trump administration and incorporated in various education bills, may seem like well-reasoned ideals. They include, for example, 'any form of race or sex stereotyping' or the belief that 'one race or sex is inherently superior to another race or sex' and the assertion that people should 'not attempt to treat others without respect to race or sex'. But take a second look and consider the effect of legal bans on teaching or discussing such 'concepts' in elementary, high school and even college classrooms. Laws that ban 'divisive concepts' could ban the assignment of books or chill discussions about slavery, the Civil War, the Ku Klux Klan, 20th-century Black Power movements, and current Black Lives Matter protests, as well as a history of the suffrage movement, 19th-century notions about women's moral superiority, and ongoing debates about sex and gender differences, among other innumerable 'concepts' that have long divided us.
PEN counted 54 bills introduced in 24 state legislatures 'intended to restrict teaching and training in K-12 schools, higher education, and state agencies and institutions'. It aptly labels these bills 'educational gag orders', a majority of which 'target discussions of race, racism, gender and American history, banning a series of "prohibited" or "divisive" concepts for teachers and trainers operating in K-12 schools, public universities and workplace settings. These bills appear designed to chill academic and educational discussions and impose government dictates on teaching and learning.'
The PEN report summarises these bills in an index well worth consulting. My personal favourite is a bill pending in the Iowa legislature that first requires adherence to the First Amendment and then requires violating it. The bill 'mandates First Amendment training for institutions of higher education and authorises penalties for faculty who violate free-speech rights'. Then, in a textbook example of government censorship, it 'prohibits training that teaches or promotes divisive concepts'.
A Pennsylvania bill decrees that teachers and professors may not 'teach, advocate or encourage the adoption of a racist or sexist concept while instructing students'. It also includes a No Platforming provision, barring schools and universities from hosting any speaker 'who espouses, advocates or promotes any racist or sexist concept'. What is a racist or sexist concept? People on the right and left will wildly disagree. Since the Pennsylvania bill also allows for private lawsuits against alleged violations of its speech bans, teachers and professors will be at the mercy of activists who take a dislike to whatever 'divisive concepts' they are charged with 'encouraging'. Opponents of CRT may pose as free-speech activists, but they are codifying cancel culture.
'The anti-CRT movement is increasingly broadening to attack anything that conservative parents don't like in schools', Forbes observes. It is encouraging book censorship. In Tennessee, a deceptively named 'Moms for Liberty' chapter, led by a woman whose child attends private school, has objected to 'books about poisonous lizards, Johnny Appleseed, Greek and Roman mythology, and owls'. Moms for Liberty has also objected to a book about school integration, Ruby Goes to School, by civil-rights activist Ruby Bridges, 'who became the first black child to integrate a segregated New Orleans school when she was six'. What's wrong with this book? Apparently its description of angry white protesters opposed to integration was too harsh and didn't offer 'redemption'. In Virginia, a pearl-clutching mother who objected to a high-school assignment of Toni Morrison's Pulitzer Prize-winning novel, Beloved, was featured in a high-profile ad by self-styled parent advocate, governor-elect Glenn Youngkin.
It is worth noting that the rationale for censoring books offered by parents, politicians and anti-CRT activists on the right precisely mirrors the rationale for censorship they have long mocked when offered by progressives demanding Safe Spaces. In Texas, a candidate for attorney general is targeting 'material that might make students feel discomfort, guilt, anguish, or any other form of psychological distress because of their race or sex or convey that a student, by virtue of their race or sex, is inherently racist, sexist or oppressive, whether consciously or unconsciously'. A Wisconsin lawmaker has proposed banning 'abolitionist teaching', along with a list of verboten words, including 'woke, whiteness, white supremacy, structural bias, structural racism, systemic bias, systemic racism, equity, multiculturalism, patriarchy, social justice and cultural awareness'.
What does all this have to do with the idiocies and excesses of diversity, equity and inclusion consultants, critical race theory and woke identitarianism generally? Not much. It's a partisan political movement, aimed at ginning up the culture wars, electing right-wing, anti-libertarian Safe Space Republicans and, not so incidentally, barring any classroom discussions of racism, past or present.
As anti-CRT campaigner Christopher Rufo has proudly admitted in widely quoted tweets:
'We have successfully frozen their brand – "critical race theory" – into the public conversation and are steadily driving up negative perceptions. We will eventually turn it toxic, as we put all of the various cultural insanities under that brand category… The goal is to have the public read something crazy in the newspaper and immediately think "critical race theory". We have decodified the term and will recodify it to annex the entire range of cultural constructions that are unpopular with Americans.'
Of course, the 'cultural constructions' he vaguely evokes are only unpopular with some Americans. Others embrace them. That's what makes them 'divisive'. But culture warriors of the right and the left claim to represent the views of all 330million of us, as well as the constitutional ideals we're all supposed to respect. With their bans on concepts condemned as divisive and un-American (naturally CRT is associated with the usual bogeyman – Marxism), Rufo and his followers promote other familiar ideals: Comstockery, McCarthyism and free speech for me and not for thee. Civil libertarians should take heed.
Wendy Kaminer is an author, a lawyer and a former national board member of the American Civil Liberties Union.
Picture by: Getty.
To enquire about republishing spiked's content, a right to reply or to request a correction, please contact the managing editor, Viv Regan.