We must not follow Europe into lockdown
New restrictions are only delaying the end of the pandemic.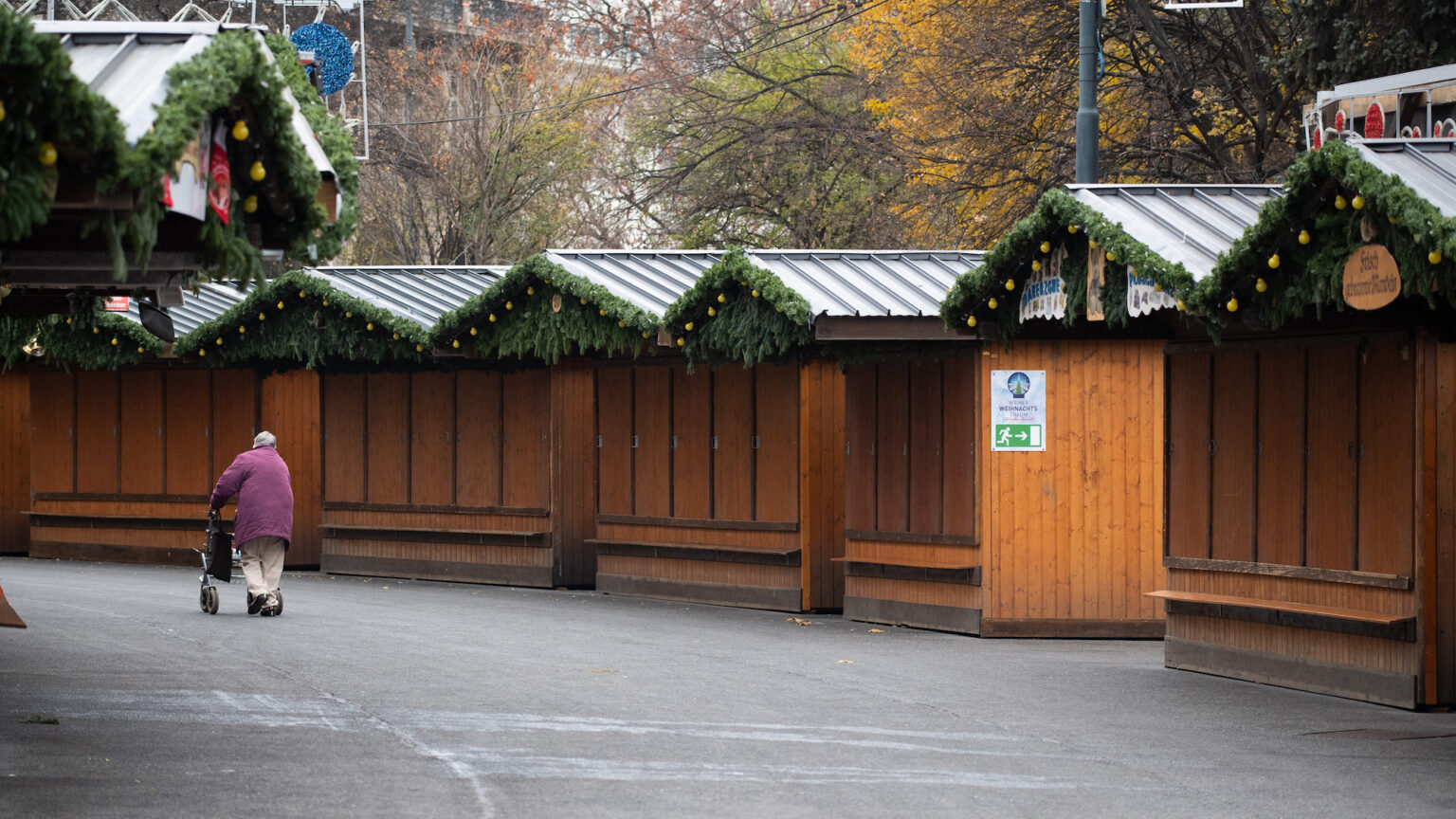 Two waves are sweeping across Europe: one of the Delta variant of Covid and one of governmental panic. With winter approaching, many European countries are experiencing three- or four-fold jumps in case numbers, along with rising deaths. France and Italy lag behind a little but are on the same trajectory. The WHO now says that Europe is again the pandemic's epicentre, and that total deaths will exceed two million by March 2022.
It is difficult to disentangle how many cases are 'breakthrough' infections among the vaccinated versus infections in the unvaccinated minority, but politicians and propagandists are finding it easiest to pin all the blame on the latter.
Austria, having briefly tried to lock down the unvaccinated, has now locked everyone down, and is making vaccination mandatory from February. Belgium, Czechia, the Netherlands and Slovakia have introduced partial lockdowns or curfews. Germany looks set to follow. Almost every continental country demands some kind of vaccine passport to enter a bar or restaurant. Masks are ubiquitous, apart from in Scandinavia.
Many Europeans are now living a ghastly half-life under authoritarian restrictions. This is a shocking state of affairs after two years of the pandemic, one year after the first vaccines were administered, and after more than seven billion vaccine doses have been administered worldwide. Over €5 trillion has been expended by EU nations on the pandemic. Predictably, there has been a backlash, with riots in the Netherlands and Belgium. The Viennese have so far protested more sedately.
However, there are outliers worth examining. First, the Delta spike has already come and gone in the Baltics, Romania and Bulgaria, despite these countries not introducing restrictions on the scale of Austria. Infections there are now falling. This carries hope. It shows that Delta burns itself out even in countries with comparably low vaccination rates, such as Romania (37.3 per cent fully vaccinated) and Bulgaria (24.7 per cent).
This is also what happened in India, which had a sharp Delta peak in May but is now the country closest to the end of the pandemic. India has massive antibody prevalence, despite a vaccination rate of only 30.4 per cent. Diwali passed safely a fortnight ago. Crowds celebrated unmasked and without causing catastrophe. India's democracy has not been undermined, either.
Next there is Sweden. Here Covid rates are low and stable. This is despite Sweden's vaccination rate of 67.7 per cent being lower than in Denmark, Finland or Norway, where rates range from 70.8 per cent to 76.0 per cent. Perhaps the key to this is that Sweden has maintained a light touch throughout the pandemic, allowing more circulation of SARS-CoV-2 (and of common-cold coronaviruses, which give some cross protection to Covid-19).
The final outlier is the UK. Our cases have oscillated between 25,000 and 50,000 per day since July. Cases have been trending upwards slightly in the past week or so, and there have been some spikes among returning schoolchildren. As for the broader population, the UK's Covid rates are now below those in Europe, and the death rate has remained low.
One plausible explanation for this could be our greater use of the AstraZeneca vaccine. Though the AstraZeneca vaccine is not very effective in preventing transmission of Delta, at least not after a few months, it may confer longer protection against severe infection. And, as in Sweden, greater viral circulation has been allowed in England since July's Freedom Day, which means more people have acquired natural immunity.
European politicians and public-health figures should reflect on these outliers. All of them show that a lighter touch does not lead to catastrophe.
What's more, three things cannot be restated too often. First, Covid-19 is now endemic. There is no return to a Covid-free world. Secondly, two years of restrictions, though designed to limit transmission, have led only to the circulation of more transmissible variants, first Alpha and then Delta. Thirdly, vaccine-mediated protection wanes over four to six months. That means we cannot squeeze the virus out of circulation just by vaccinating enough people, as with measles or polio.
The reality is that we will all be infected, probably more than once, until we achieve the same equilibrium that we enjoy with the four long-established common-cold coronaviruses. Sadly, there is a cost to life on the journey, as in every pandemic in history. I am sorry if it is impolite to mention this, but the fact is inescapable. Repeated lockdowns only drag the process out, multiplying the collateral damage.
Vaccines do reduce the likelihood of severe disease, and severe side effects are very rare. I strongly urge people, especially those over 50 or with other vulnerabilities, to get vaccinated. But the medical case for compulsion is weak and it represents a considerable assault on liberty. And that's before we even get into how it might work in practice. Does Austria intend to round up the recalcitrant every few months to give them a booster? How will the forcibly vaccinated react when they have breakthrough infections, as many will?
For younger citizens, at little risk from the disease, natural infection may give longer-lasting protection, as found in one large Israeli study. If we were talking about a disease with 20 to 40 per cent lethality, as with smallpox, and a vaccine that conferred lifelong protection, compulsory vaccination would be defensible. But that just isn't the case with Covid.
As we in Britain plod uneasily towards Christmas, there is plenty we can learn from the continent. Most obviously, that masks and vaccine passports don't work even when – as in France – they are imposed far more stringently than our government had ever envisaged. The 'Plan B' for winter of vaccine passports and mask mandates should go in the bin.
While our situation looks tolerable for now, the virus has repeatedly surprised us. Maybe there will be another spike under winter conditions, which favour transmission. Maybe the Nu variant will change the dynamic. Given these possibilities, it would be prudent to get boosters to the vulnerable and to stockpile recently developed treatments.
As well as this, we should maximise hospital capacity in case of a surge of Covid or flu. I do not trust the NHS management to do this. In recent months they have actually reduced bed numbers to minimise Covid transmission in hospitals. The NHS has also made very poor use of hired private capacity.
We also need to urge those still-unvaccinated over-50s and vulnerable people by being frank about the vaccines. We should tell them that they are not a silver bullet but they do push the odds considerably in your favour. Tragically, anger at the government's lockdown overreach has pushed many people who would ordinarily be positive about vaccination into the arms of anti-vaxxers.
What we must avoid, above all, is the madness gripping the continent. What, exactly, is their escape route? And how will governments manage the resentments they are fuelling? Already both Austria's far-right Freedom Party and Germany's AfD have become explicitly anti-vax, extending their dubious appeal to folks who would normally shun them.
Covid should not be allowed to disrupt society any longer.
David Livermore is a professor of medical microbiology at the University of East Anglia and is on the editorial board of Collateral Global.
Picture by: Getty.
To enquire about republishing spiked's content, a right to reply or to request a correction, please contact the managing editor, Viv Regan.