The queen is the last sane royal standing
Instead of keeping calm and carrying on, the younger royals cannot stop whinging.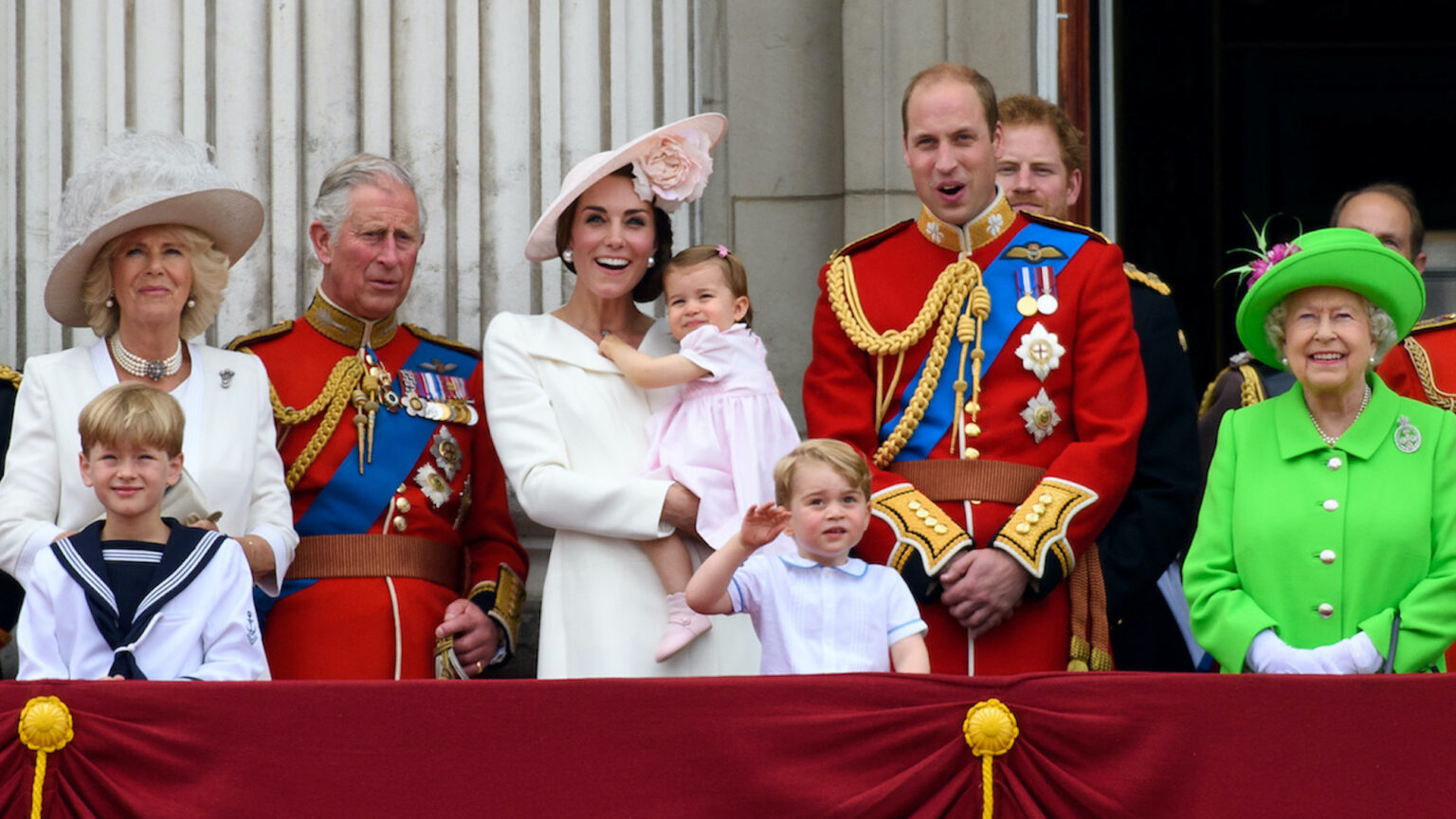 It's funny to think that, when I was a child, the queen's Christmas speech was the cue for the nation to fall into a collective postprandial slumber. For the past few years, her nearest and dearest have seen to it that her life has outdone any Bond film when it comes to anticipation of what fresh hell awaits our battle-sore yet unbowed hero(ine) around the next corner. Is she going to ignore her favourite son's alleged association with a dead paedophile? Her grandson's allegation that her family contains a racist?
It's certainly been a bumpy old ride of a year, making Her Majesty's annus horribilis look like a teddy bears' picnic. But though I'm not a royalist, I'm counting on this most stiff-upper-lipped of ladies not to mention those two little words which were inescapable this year: 'mental health', or the Mental Elf, as I've come to think of him.
Remember our old friends Elf and Safety? They've been replaced by Mental Elf, and he's even more annoying, a nasty little imp intent on making every single member of this once-stoic island race confess to hidden sorrows.
The Royal Victimhood Olympics are now an open-season event, like tennis. The Prince of Wails had a head start, moaning about being sent to boarding school by his 'distant' mother who – shame on her! – was a young woman doing her very best in a role she had neither wanted nor expected. Meghan Markle famously fled Frogmore Cottage with the Mental Elf in hot pursuit. Prince William, who appeared to be the sensible one, revealed this week he felt as if 'the whole world was dying' after he helped save the life of a child while working as a helicopter pilot for the air-ambulance service.
And of course Sarah Ferguson has referred to herself as 'the most persecuted woman in the history of the royal family'. All we need now is for Duchess Kate to weigh in with a detailed account of, say, her PMS problems and we've collected the full set of Unhappy Royal Families!
Yes, I know Princess Diana started it. But neurosis was just a part of her emotional repertoire. She realised that one of the best guarantees of good mental health is helping others rather than contemplating one's navel. Or in the case of the wretched Fergie, one's novel. The writing of Her Heart for a Compass was reportedly 'therapeutic' and boosted her 'self-esteem'. Is the world big enough for a more self-loving Fergie?
Just why are the royals so attracted to mental health as an issue rather than, say, child poverty? Is it because being 'a mental-health champion' merely requires a bit of blather whereas child poverty would involve awkward questions about why people like the Windsors are sitting on such huge fortunes while their subjects have to choose between eating and heating? How shocking that it took a young footballer to question the degree of hunger in this country rather than one of these allegedly 'caring' young royals.
It's not as if the royals even experience the sharp end of mental health. A friend who works on a mental-health ward says she believes that sheltered people such as these haven't got the guts to actually engage with the worst reality of it, like Markle writing messages on bananas for well-groomed sex workers rather than visiting battered and addicted victims of prostitution-related violence. Working in a ward surrounded by distraught would-be suicides, violent, psychotic men and ranting schizophrenics, my friend remarked dryly: 'It's funny how the young royals never seem to come to visit us.'
Prince Harry's latest advice on mental health? 'If you don't like your job, pack it in!', or words to that effect. Because unemployment is really good for mental health. Just look at the abandoned mining valleys of Wales or the Rust Belt of America, where whole populations are eaten alive by opioid addiction. Look at the mortality of families in which unemployment is the norm throughout generations, and the incidence of death soon after retirement. People who retire at 55 are 89 per cent more likely to die within 10 years than those who retire at 65. One of the reasons the queen is as resilient as she seems is that she has found meaning in simply turning up and doing a dull job, day in, day out – something her sad, pleasure-seeking sister never got the hang of. Meghan, a fan of princess films, did not realise that her job was basically going to be that of a well-dressed civil servant, shaking hands with councillors rather than wafting about in ballgowns. And so she fled back to the show-offy security of Hollywood in sheer panic.
Who am I to pontificate on work when I do a thing I love? Because I got the same feeling of pride when I was a runaway teenage salesgirl working 12-hour shifts at a chemist. And I get it now when I turn off my steaming machine five mornings a week after my manual stint at a charity shop.
Too much leisure – not a reasonable amount of work – is the silent killer, sapping stimulation and self-respect. Whereas once he risked his life for others and appeared to thrive on it, Prince Harry's job increasingly seems to be following his wife around like a labradoodle, slowly fading away – a ruined man like the Duke of Windsor, the Grabdication aping the Abdication. The emerging revelation that thousands of Afghans who assisted us in our fight against the Taliban may have died because working-from-home civil servants were obsessed with having 'a healthy work-life balance' illustrates horrifically where the fetishisation of leisure ends up.
'It's okay not to be strong all the time', the contestants on I'm a Celebrity… Get Me Out of Here! constantly reassure each other. But it's not good – and certainly not 'brave' – to be 'vulnerable' all the time, to the extent where those of us who prefer to tough it out are made to feel like repressed cybernauts. I used to be annoyed by those 'KEEP CALM AND CARRY ON' notices, but I really miss them now that 'BREAK DOWN AND BANG ON' has taken over. So please, Your Maj, don't be 'brave' and 'open up' just because everyone else has – even we republicans are relying on you to 'keep it all bottled up' in a world where everyone who wants to be anyone lets it all hang out.
Julie Burchill is a spiked columnist. Her book, Welcome To The Woke Trials: How #Identity Killed Progressive Politics, is published Academica Press.
To enquire about republishing spiked's content, a right to reply or to request a correction, please contact the managing editor, Viv Regan.