'We are not afraid of Omicron'
Angelique Coetzee, the doctor who first spotted the Omicron variant, tells spiked that the world is overreacting.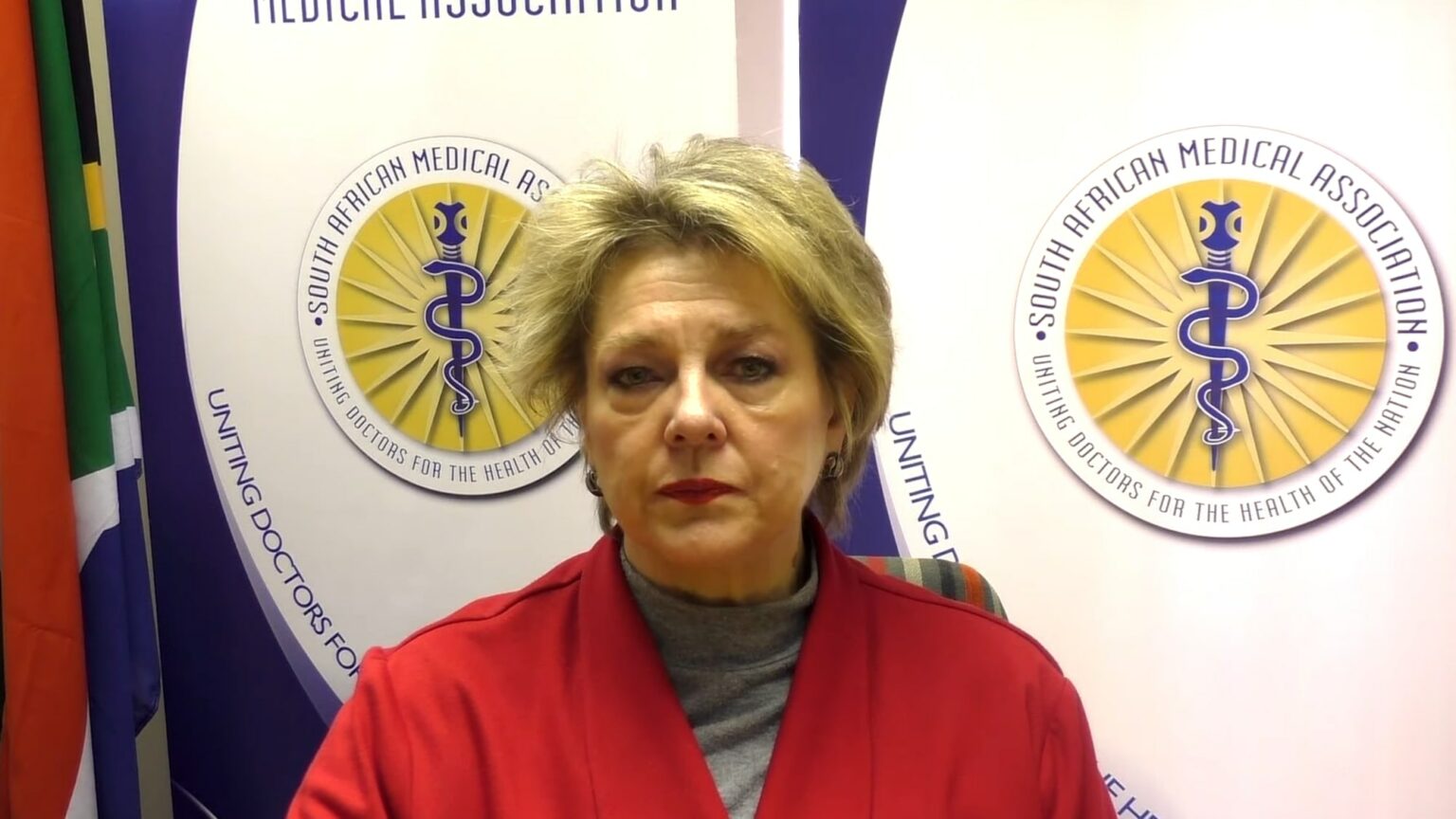 The Omicron variant has thrown Britain into disarray. Travel bans have returned, with much of southern Africa now on the UK 'red list'. In England, the government has activated its 'Plan B' for winter, imposing new restrictions from mask mandates and vaccine passports to working from home. Yet we still don't know much about the Omicron variant and the threat it might pose.
Angelique Coetzee is a GP and chair of the South African Medical Association. She was the first doctor to raise the alarm about the Omicron variant. spiked caught up with her to get her thoughts on how the world is responding.
spiked: How did you first become aware of the Omicron variant?
Angelique Coetzee: As a GP, I had not seen patients coming in with Covid for at least eight weeks. But then a man came in and the symptoms he had did not make sense. I tested him and I was actually very shocked when it came back positive for Covid. Immediately, I knew that something was going on.
Over the rest of the day, I saw seven patients with similar symptoms. I alerted my advisory board that something very strange had happened, as these patients did not resemble Delta-variant patients. Yet I never thought it was a new variant starting to emerge. It was only about a week later that it was announced that there was indeed a new variant and scientists were concerned that its mutations might make it highly likely to evade people's immunity.
spiked: What can you tell us about the symptoms your patients are dealing with?
Coetzee: There are basically three major symptoms. One is myalgia – body aches and pains. Another is a headache. And the last is fatigue. Patients might also have a slight scratch in the throat or a very dry cough. But this is not a feature among everyone coming in. Also, they do not have a loss of smell or taste, or a need for oxygen like we experienced with Delta.
Most of our patients have these mild symptoms. Vaccinated patients have them as well, but the myalgia, headache and tiredness are not as severe for them as they are among the unvaccinated.
It is still too early to say what is happening at hospital / ICU level. We are seeing an increase in the numbers. But it is mostly unvaccinated people that are going into ICU. And it is difficult to distinguish whether they have Omicron or Delta. We are waiting for the data on that.
spiked: How has the new variant affected the Covid situation in South Africa?
Coetzee: You are always worried about elderly people and people with comorbidities. We do not have a lot of capacity in our hospitals. It is the festive season and so doctors and nurses want to go on leave. We are monitoring the situation very, very closely.
But at the primary-care level, there is not an overflow of patients that the doctors cannot cope with. I have not had one complaint from any of my doctors regarding that. No hospital has said it is full and cannot take any patients. And for now, it does not seem as if oxygen is going to play a huge role, especially not in the primary-care setup.
spiked: You have previously said that the UK is 'panicking unnecessarily' about Omicron. What did you mean by that?
Coetzee: Within 24 hours of South Africa announcing this new variant, we were slapped with a travel ban. That is why I said it was a 'storm in a teacup' at that stage. We had already been seeing these patients for a week and we had not seen the same clinical picture as we had with Delta. Delta is something totally different – it causes severe illness. We are all afraid of Delta. But Omicron? No.
The other reason I said this was because I was quite sure that Omicron was already present in other countries and they had just missed it. Now everyone knows what to look for after our scientists made it clear, yet you slam us with [a travel ban] when we try to do the ethical thing by telling the world about Omicron.
Let's see what happens in hospitals and ICUs in the next 10 days. It will be really interesting. Will medication work in the ICU? How many vaccinated people versus unvaccinated people will get severe disease? We do not have answers to those questions at a primary-care level.
It looks as if there has been a large increase in Covid cases in South Africa. But from last Friday until this Tuesday, we were not able to report positive cases because there was a problem with the reporting website. Some cases that have been reported were therefore leftovers from earlier days. Today and tomorrow's numbers will be much more indicative.
spiked: Does the UK need to calm down about Omicron?
Coetzee: You should be much calmer about it. You need to tell your people what the signs and symptoms are, and urge them to go and get tested. That is because we still need to understand how many people will get severe disease as opposed to mild disease, and which of them have been vaccinated.
If people test positive, they need to isolate. If you walk around with a headache and body pains and are not feeling well, but think you are fine because you were vaccinated a while ago, then go and get tested. You might be ok, but you can spread the virus to other people who cannot afford to get sick, whether with Omicron or Delta.
spiked: More Covid restrictions are being introduced in the UK. What do you make of them?
Coetzee: The best way to limit the spread of the virus is with non-pharmaceutical interventions – masks, social distancing and that type of thing. Also, stay away from crowds. The third thing is to get jabs into arms. Once a country has fully vaccinated enough people, it should start with the boosters. But travel bans are not going to control the virus.
spiked: What about vaccine passports?
Coetzee: It is always good to have a vaccine passport. The idea is to create the feeling that you should get vaccinated. Will it, in the end, prevent spread of the virus? No, I do not think so. But at least it will help contain it a bit and affect people's behaviour.
spiked: What do you think about the fears that the vaccine will not be as effective against Omicron?
Coetzee: In South Africa we have always said that our vaccines will protect you with 94 to 96 per cent effectiveness against severe disease, death and hospitalisation. We have always been honest in saying that you can still get mild disease.
Looking at Omicron, we know that because of the structure of the virus it might escape some of the immunity that the vaccines are giving. We know that people can be reinfected with Covid when they have had vaccines or other prior immunity. But the cases are mild. The concern is in the hospitals and is about severe cases. That is why it is important to understand whether severely ill patients have Omicron or Delta.
Angelique Coetzee was speaking to Paddy Hannam.
To enquire about republishing spiked's content, a right to reply or to request a correction, please contact the managing editor, Viv Regan.