Journalism is now a crime
Julian Assange's extradition is bad news for press freedom.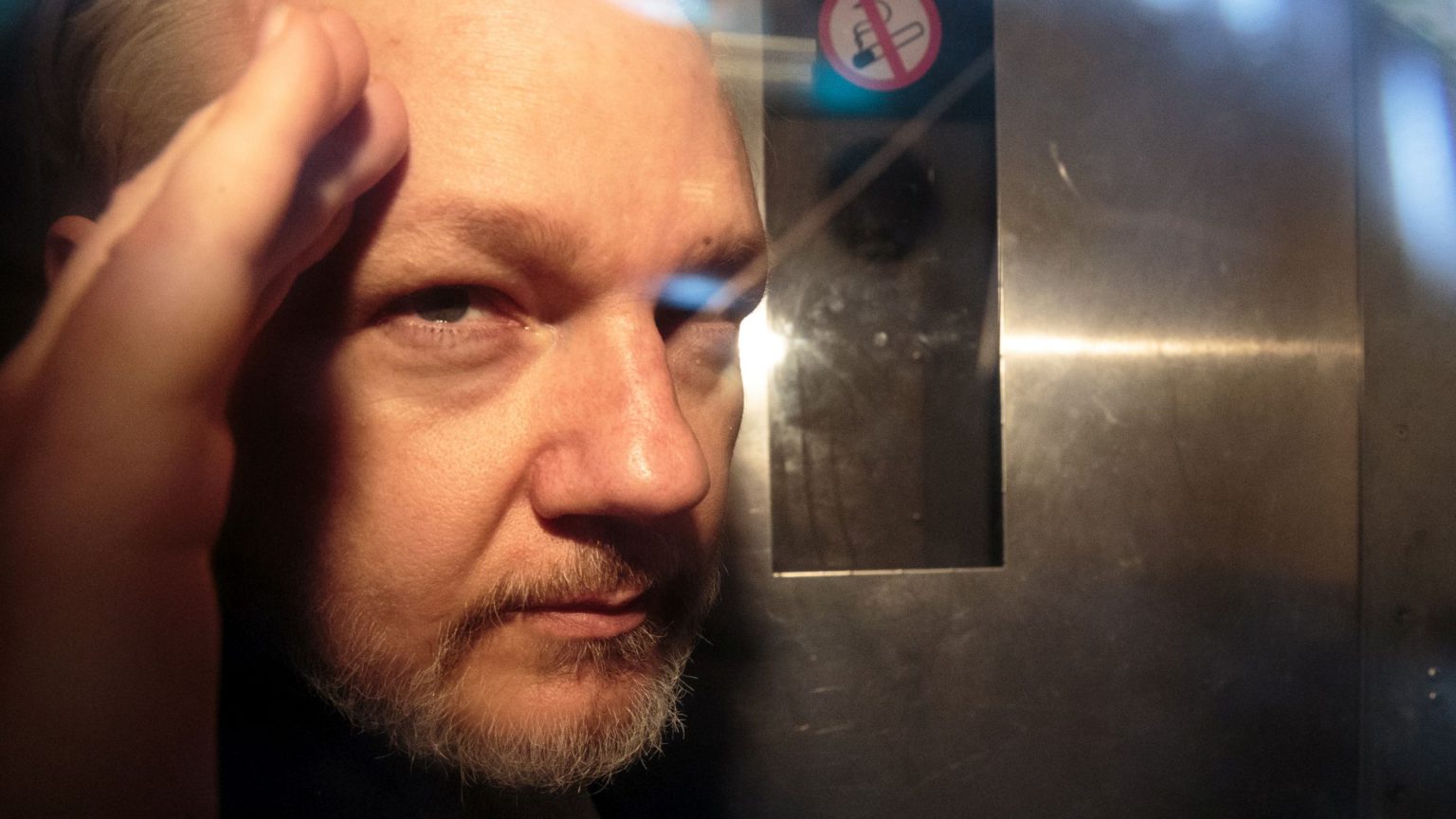 Of all the failings of modern journalism, the tendency to fall in line with state power is among the most alarming. In the past two years we've seen journalists demanding ever-more authoritarian restrictions on their fellow citizens. And in recent decades many journalists have thought nothing of pounding their governments' drum beats to war.
Whatever your view of him, the same cannot be said of Julian Assange. Assange has always revelled in his opposition to the world's most powerful governments. And they hate him in return, in equal measure.
Today the High Court ruled that he can be extradited from the UK to the US, where he is charged with 17 offences under the Espionage Act. If found guilty, he could be sentenced to 175 years in prison.
Make no mistake, Assange is being criminalised for doing journalism. Yes, his publishing methods were unorthodox. Wikileaks published reams of classified documents, without filters or the editorial choices that would usually be made by a newspaper or news website.
But the means he came by this information was actually quite run-of-the-mill. The 'conspiracy' and 'espionage' Assange stands accused of by the US amount to his attempt to cultivate sources, get more information out of them and keep them anonymous. Or, as it's usually known, 'journalism'.
Even the US government, the very entity that wishes to punish Assange, has previously recognised that what he does is journalism. And that if he is punished, then all journalists are under threat.
Assange became world famous in 2010, when Wikileaks published its most significant leaks, including the 'Collateral Murder' footage, the 'Afghan War Diary', the 'Iraq War logs' and the US State Department's diplomatic cables. These generated stories that filled news outlets the world over.
At the time of those leaks, the Obama administration considered using the Espionage Act to take on Assange. But in the end it decided against prosecuting him. In the words of one Justice Department official in 2013, doing so would mean it 'would also have to prosecute the New York Times and other news organisations and writers who published classified material, including the Washington Post and Britain's Guardian newspaper'. That is because Julian Assange's 'crime' is that he published things which are true (though they have caused embarrassment to the US and her allies).
Any reluctance to pursue Assange disappeared under the Trump administration. Mike Pompeo, who served as Trump's CIA director and then his secretary of state, made no secret of his loathing for Assange. In April 2017, Pompeo gave a chilling speech in which he accused Wikileaks of acting as a 'hostile intelligence service'. He branded Assange a 'narcissist' and a 'fraud'. And he argued that the US must not allow its 'free-speech values' to undermine its interests.
The arrival of the Biden administration has changed nothing. While it parrots a commitment to press freedom, to sound distinct from the Trump administration, in practice it is simply carrying on with the same approach.
In UK law, extradition to the US for political purposes has been explicitly banned since 2003. But given the US state's open animosity to Assange, who could honestly say that his persecution is not political? Nevertheless, all that remains is for home secretary Priti Patel to rubber stamp the order. And no one is expecting her to decline.
Why aren't more journalists up in arms about this? Why do they seem more concerned about who had cheese and wine at Downing Street last Christmas? In theory, they are also gravely threatened by the precedent the persecution of Assange will set. Perhaps they are, as journalist John Pilger suggests, 'official truth-tellers' who do not fear the state because they are so very rarely out of step with it. At least not on matters of war and peace, or freedom and authoritarianism.
The extradition of Julian Assange will be a dark day for press freedom. If only more journalists realised it.
Fraser Myers is deputy editor at spiked and host of the spiked podcast. Follow him on Twitter: @FraserMyers.
To enquire about republishing spiked's content, a right to reply or to request a correction, please contact the managing editor, Viv Regan.