We need to talk about these leaks
That cheese and wine photo represents a serious security breach.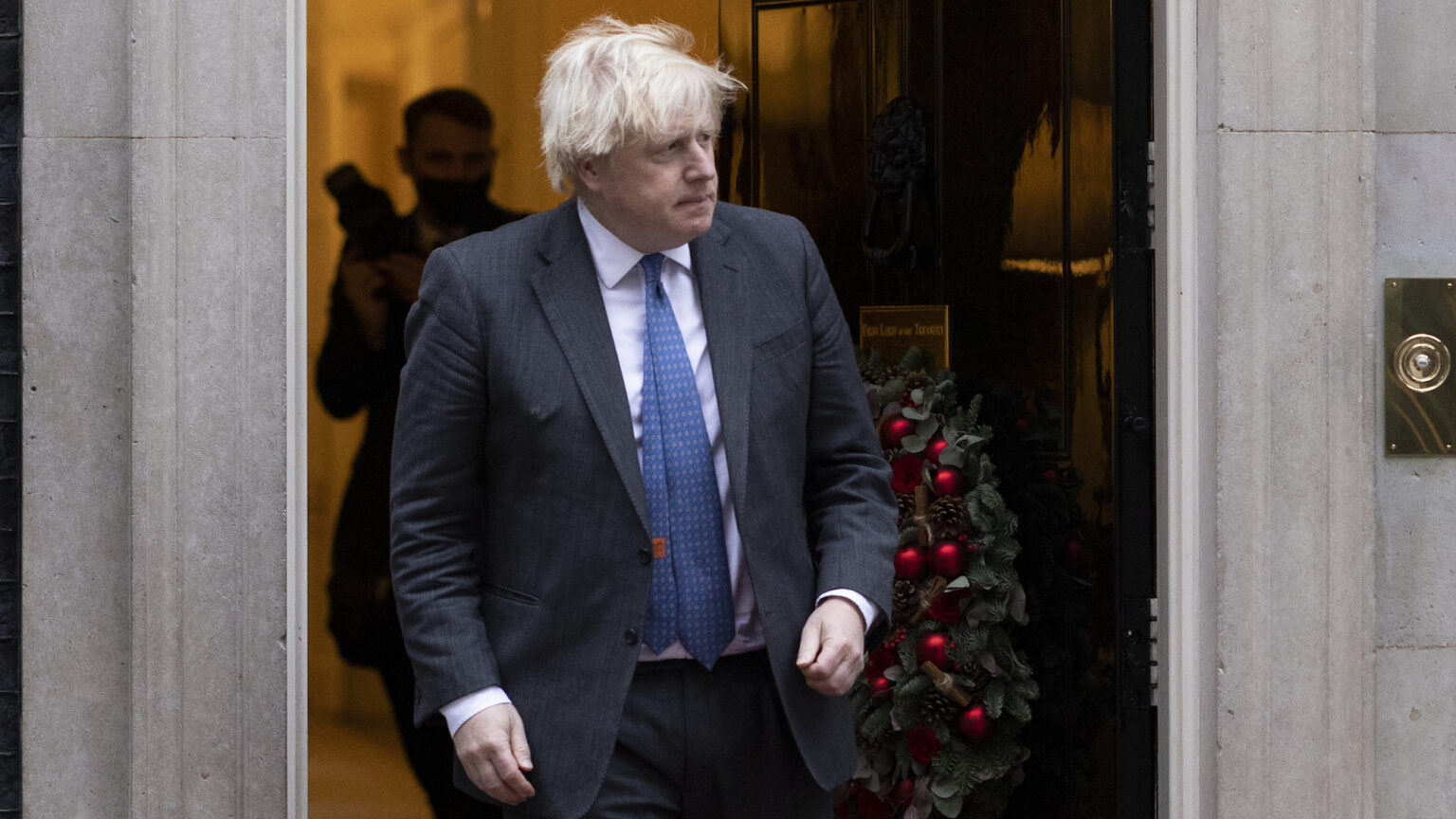 Are you a regular spiked reader? Then please consider making a Christmas donation. You can do so here. Thank you!
Many were outraged at the Guardian's scoop yesterday. That image of UK prime minister Boris Johnson and his Downing Street staff having cheese and wine in No10's garden last May, in breach of lockdown restrictions, struck many as unfair and hypocritical.
As did that leaked video from a few weeks back, of former No10 spokeswoman Allegra Stratton joking, during a mock press conference, about Downing Street's lockdown-breaking Christmas party last year.
The smug reaction of the press to these leaked images follows a pattern that began in the summer, when footage was leaked showing then health secretary Matt Hancock embracing his aide, Gina Coladangelo, in his office.
At a time when the British public feels anxious and frustrated by what appears like a pandemic without an end, it is understandable that people react with anger at the sight of politicians and officials apparently having a great time.
The media readily prey on people's frustration and encourage the public to interpret these images as a personal insult. Readers and viewers are encouraged to dwell on the comparison between their lives and those of a bunch of jumped-up officials having a laugh at their expense.
Allegra Stratton's now infamous comments were presented as a calculated insult to anyone who was in the mood to feel aggrieved. Whetting readers' appetite for another fix of leaks, the Independent ran with the headline: 'Party Tapes: Could there be more clips from Allegra Stratton's mock press conference?'
I can also understand why the opposition parties are so enthusiastic about these stories. For an ineffectual Labour opposition, the leaks provide a weapon with which to strike out against the government.
No doubt the government deserves a good kicking for the inept and self-serving manner with which it conducts its affairs. But there is something deeply worrying when the opposition parties are so devoid of ideals and policies that they sustain themselves through a diet of leaks.
More importantly, amid the media-orchestrated hysteria surrounding these leaks, a very important question has been overlooked: what happens when a government cannot keep its proceedings confidential?
Just look again at the photograph of the prime minister and his staff sitting around the table in the No10 garden. To the press, this image offers up an opportunity to cultivate public indignation. But what is truly disturbing about it is that someone with an agenda was able to take this photograph in the first place and then get it into the public domain.
To me, the photograph, and the position from which it was taken, signals a serious security breach. This picture, taken secretly from on-high, indicates that the private garden of the prime minister is anything but private. A building that ought to be one of the most secure places in the country has become all-too open to those who wish to undermine the integrity of government.
Those who are delighted about the embarrassment suffered by the government should take a step back and think about the implications of this story for national security.
What's more, leaking is corrosive to good government. Earlier this week, details of possible new Covid restrictions to be announced on Boxing Day were leaked to the media. Once official contingency plans become fodder for feeding the news cycle, a government's capacity to implement them effectively is undermined.
Disturbingly, the British state seems incapable of upholding its internal security. If ministers cannot deliberate securely, safe in the knowledge that their decisions and plans will not be made public, the government loses its integrity.
This problem was highlighted during Theresa May's time as prime minister. She launched an investigation in 2016 into a 'spate of corrosive leaks', after a letter from the cabinet secretary, warning staff against the leaking of government secrets, was itself leaked to the press.
The leaking of a letter warning against the problem of leaking indicated that Theresa May and her officials were not in control. Just as the proliferation of embarrassing leaks under the Johnson regime serves as testimony to its lack of control over the civil service, ministers and the state.
You don't need to be a supporter of the government to be worried about this state of affairs. An elected government that is thwarted time and again by employees of the state cannot exercise its duties to the nation in an effective manner. This is a threat to national security and good governance.
Those who want to turn No10 into the Big Brother house should realise that far more is at stake here than the humiliation of its current occupiers.
Frank Furedi's 100 Years of Identity Crisis: Culture War over Socialisation is published by De Gruyter.
To enquire about republishing spiked's content, a right to reply or to request a correction, please contact the managing editor, Viv Regan.