spiked's heroes of 2021
Meet the people whose courage and commitment have inspired us this year.
Are you a regular spiked reader? Then please consider making a Christmas donation. You can do so here. Thank you!
During another year darkened by the pandemic, there were still many sources of light. Here are some of those whose spirit, commitment and courage illuminated 2021.
Emma Raducanu
All professional sportspeople excel at their given discipline. But what separates champions from the rest is their ability to excel when it really matters. To be able to make the right pass at the crucial moment. Or to rake a winning backhand cross court on match point. And that's what marked out Emma Raducanu's tournament-winning turn at the US Open – she performed when the pressure was at its most intense. Not that she always rose to the occasion; during a Wimbledon fourth-round match this year, she was clearly overwhelmed. But while other athletes were hailed for giving up this year, at Flushing Meadows Raducanu came back fighting. At just 18, she became the first British woman to win a Grand Slam tournament since Virginia Wade in 1977, and the first qualifier to win one in the Open era. Just stunning.
Myanmar's anti-coup protesters
The military coup in February against Myanmar's democratically elected government provoked instantaneous protests. But few thought they'd last. The ruling Tatmadaw is a 550,000-strong military force, armed by Russia and China. It has been in power, in front of and behind the throne, for decades, and has frequently proved adept at brutally suppressing dissent. Despite this, the protests have lasted. Civilians continue to stage demos, complete with pot-banging and the Hunger Games-style three-finger salute, while armed groups are now carrying out guerrilla ambushes against government forces. Communities have taken up arms in some areas, too, allying with armed ethnic groups already in conflict with the military. It may have come at a high cost – over 1,300 anti-coup activists have been killed and 11,000 detained since February. Yet they fight on, showing tremendous bravery and resolve – not just for the sake of the deposed government, but also for the sake of democracy itself.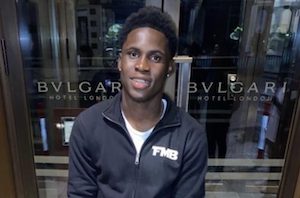 Jimi the hero
Just after midnight on 24 April, 20-year-old Folajimi 'Jimi' Olubunmi-Adewole was making his way home from work. While near London Bridge, he heard that a woman had fallen into the Thames. As his friend Bernard Kosia, who was with him at the time, describes it: 'He didn't think twice as to what was going to happen. I just remember him saying, "Bernard, I have to save her, I'm going to save her".' And so Jimi did what he thought was right, and entered the water. In that moment, he revealed the best in all of us. Jimi tragically lost his life that night – the woman was eventually rescued by police. But he set a moral example that will surely live on.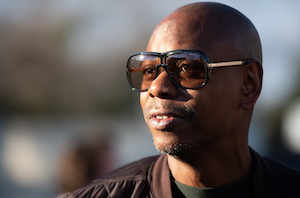 Dave Chappelle
Dave Chappelle has been waging a very relaxed, one-man war against cancel culture this year. In his recent Netflix stand-up special, The Closer, he joyfully slaughtered all manner of sacred cows. And he's clearly unphased by the irate response, be it the protests outside Netflix or the social-media outrage. 'Careful, they after you', a friend said to him regarding his gags about transgenderism. 'One they or many theys?', Chappelle quipped. He's too big, and too funny, to be cancelled. And Chappelle is all the more liberated for it, free to riff on and speak the truth as he sees it, regardless of the censorious throng at the gates.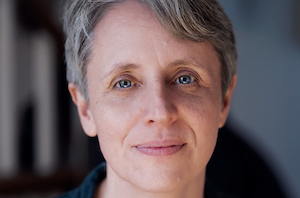 Kathleen Stock
Philosopher and feminist Kathleen Stock has long challenged the ideology of transgenderism. She questions gender-identity theory and affirms the reality of biological sex. This is too much for the identitarians – particularly those at her former university, Sussex. Unable to stomach the existence of ideas other than their own, these right-thinking dimwits have subjected her to a relentless campaign of intimidation and harassment. Social media have frothed with abuse and threats. And up until Stock's resignation from Sussex in October, some of her colleagues demonised her and put their names to letters denouncing her, while her workplace was plastered with posters by students demanding her sacking. But in the face of such intolerance, Stock has continued to speak her mind and challenge the intellectual orthodoxies of our time. An inspiration.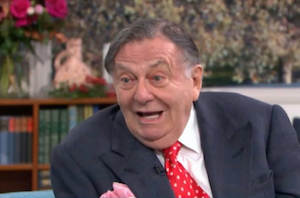 Barry Humphries
As Les Patterson and Dame Edna Everage, Barry Humphries has been raising laughs – and hackles – for decades. Though he is now well into his eighties, it's clear his satirical spirit burns as bright as ever. As viewers of ITV's This Morning discovered recently when Humphries deliberately mistook presenter Dermot O'Leary for Phillip Schofield (who announced he was gay last year), and congratulated O'Leary for his 'courage' in talking 'about his sexuality'. It was perfect – a gently ruthless mockery of the self-aggrandising, confessional rituals of woke celebrities. And better still, it sailed right over the heads of humourless right-on journalists who thought he was being serious. They still don't get the joke – largely, one suspects, because it's on them.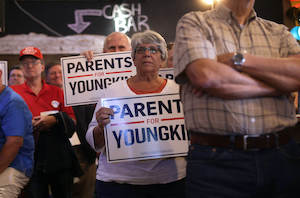 The parents' movement
Woke cultural elites have had it their way for far too long. Especially in schools, where children are subject to sermons on gender identity, white privilege and the rest. But thanks to the growing parents' movement in the US, things are changing. Parents finally saw what educators were feeding their kids in online lessons delivered during lockdown, and they started fighting back. They protested against school boards for teaching critical race theory. They assailed officials for endorsing gender self-ID. And they did so while being pilloried by the media and political classes. In Virginia's gubernatorial elections in November, the parents' revolt culminated in Republican Glenn Youngkin's victory over the Democratic candidate – in a state Biden won easily in 2020. In the shape of mums and dads, our cultural elites may well have met their match.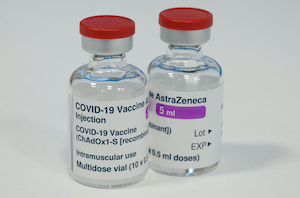 AstraZeneca
Many indignities have befallen the AstraZeneca vaccine this year. EU leaders spent the first few months of 2021 smearing it, suggesting it was ineffective in the elderly and unsafe for everyone else. All of this obscured what is a truly remarkable, life-saving achievement. By the start of December over 2.2 billion doses of the AstraZeneca jab had been delivered worldwide. And due to it being sold at cost this year, rather than for profit, it has also been much cheaper than the other vaccines – something that has benefitted the developing world in particular. So here's to AstraZeneca, a genuine life-saver.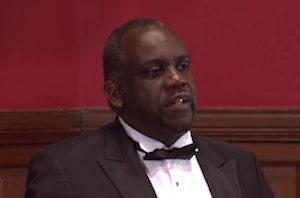 Tony Sewell
Tony Sewell is a brave man. This year, as head of the UK's Commission on Race and Ethnic Disparities, he published a report demolishing one of the most cherished of elite beliefs – that of systemic racism. The report acknowledged that racial prejudice exists in the UK, but showed that it does not permeate every aspect of societal life. And for saying this – that Britain is not the racist hellhole our cultural and academic elites believe it is – Sewell was vilified. He was called a 'token black man'. The Guardian accused him of 'gaslighting' the nation. And one posh Cambridge professor even likened Sewell to Nazi propagandist Joseph Goebbels. Their pained outrage told its own story – the truth clearly hurts.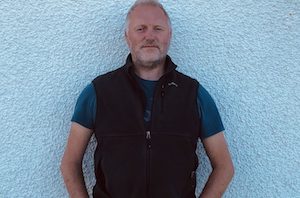 Harry Miller
In 2019, the police visited Lincolnshire businessman Harry Miller over complaints that some of his tweets were transphobic. Though no crime had been committed, the police recorded the tweets as a 'non-crime hate incident' – an Orwellian category that stigmatises, indeed quasi-criminalises, perfectly legal speech. Miller was one of more than 120,000 Brits to have an NCHI recorded against his name. But he refused to take this lying down. And so he began what turned out to be a two-year-long legal campaign. In 2020, the High Court ruled that the police had acted unlawfully. And earlier this month, the Court of Appeal ruled that recording NCHIs is unlawful in principle and practice. This is a landmark blow for freedom of expression. So here's to you, Harry Miller – a true free-speech hero.
Pictures by: Getty / YouTube.
To enquire about republishing spiked's content, a right to reply or to request a correction, please contact the managing editor, Viv Regan.