Good riddance to the Merkel era
The former chancellor leaves Germany weakened and divided.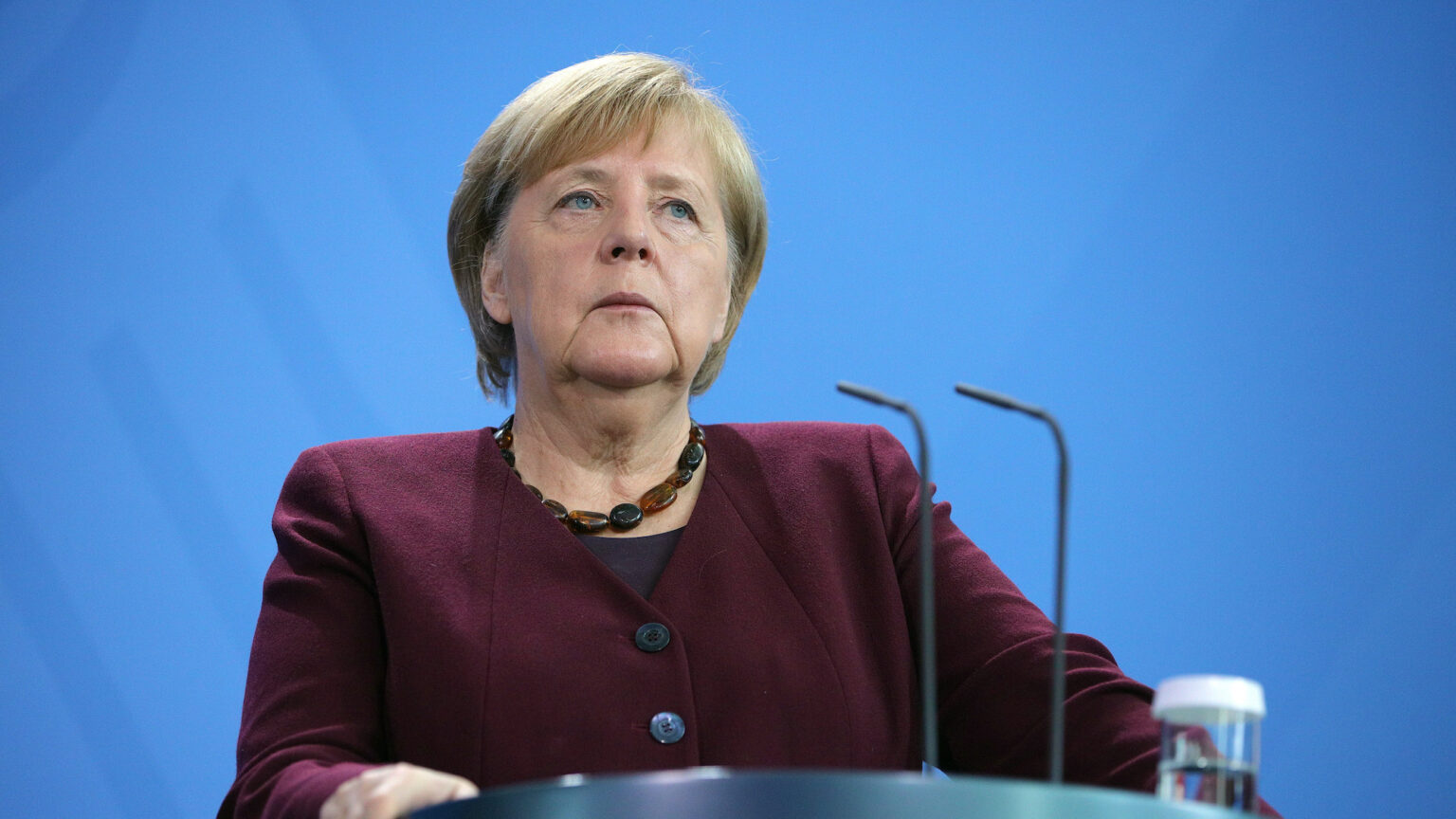 2021 was the year Angela Merkel finally left office, after 16 long years as German chancellor
In early December, millions sat in front of their TV screens watching the farewell ceremony in her honour. The ceremony featured an army parade, soldiers marching with torches, and the Bundeswehr band playing some curious East German punk rock.
Some of her admirers reported feeling a sense of gloom as they watched. This is because of what the outgoing chancellor represented for them: continuity, stability and a sense of security. Merkel was the person who, in their eyes, had managed to keep a lid on many of Germany's social and political tensions.
Still, very few Germans – including her fans – would argue that Merkel leaves the country in good shape. There are complaints about large investment backlogs, neglected public infrastructure and the unresolved challenges of her green-energy transition. She also left her own party, the CDU, in tatters. It suffered a crushing electoral loss back in September under chancellor-candidate Armin Laschet. Merkel's crowning achievement seems to be that she managed to stay in power for so long.
This ability to stay in power was not down to her political survival instincts alone. Merkel was propped up by a beleaguered middle class that needed her to fend off the malcontents, the protesters, the anti-liberals and the populists. Particularly after the euro crisis, the refugee crisis and the rise of the right-wing AfD, she managed to rally the forces of the establishment behind her. Anyone who criticised Merkel was accused of 'populism'. Even those who had been sceptical about her at the beginning of her career fell increasingly silent.
Merkel succeeded in carefully crafting an image of herself as a guarantor of the liberal order. In her farewell speech, she played up to this role. She issued a stark warning about the people who believe in conspiracy theories and question facts (a parting swipe at the critics of Germany's harsh Covid measures). She also declared that in a democracy tolerance has its limits, especially when it comes to those who incite hatred.
Despite her nickname, 'Mutti' (mummy), Merkel was never a unifying figure. The more the establishment rallied around her, the more those who were not on side felt left out.
It's worth remembering that Merkel's decision not to run for a fifth term came after her very poor election results in 2017. In the final few months of her term, her popularity rose again, as a result of the Covid crisis. But her last act in office was to help push Germany towards compulsory vaccinations – an extraordinarily divisive policy.
Now that Merkel is gone, the new government – a coalition of the Social Democrats, Free Democrats and Greens – is nervously trying to follow in her footsteps. None of these parties represents a majority. In their first act of obedience to mummy, the coalition has taken up her proposal for compulsory vaccinations. It has also banned the unvaccinated from almost all public places. The new chancellor, Olaf Scholz, has clearly taken Merkel's warning about the limits of tolerance very seriously.
But there is a problem. As recently as November 2021, the number of unvaccinated adults in Germany was higher than the number of people who voted for Scholz in the federal elections. Some have already called him the 'chancellor of exclusion'.
As 2021 drew to a close, for a second year in a row, restrictions were placed on New Year's celebrations and fireworks were banned. Anger is on the rise. Protests against the government's Covid policies have reemerged with a vengeance, and the media are more reluctant to dismiss them than previously. Legal experts and scientists have joined in the opposition, issuing public appeals against compulsory vaccines.
2021 has brought the Merkel era to an end. In 2022, her divisive legacy will be impossible to ignore.
Sabine Beppler-Spahl is spiked's Germany correspondent.
To enquire about republishing spiked's content, a right to reply or to request a correction, please contact the managing editor, Viv Regan.