How Elizabeth Holmes fleeced the elites
Big investors were all too willing to believe the Theranos hype.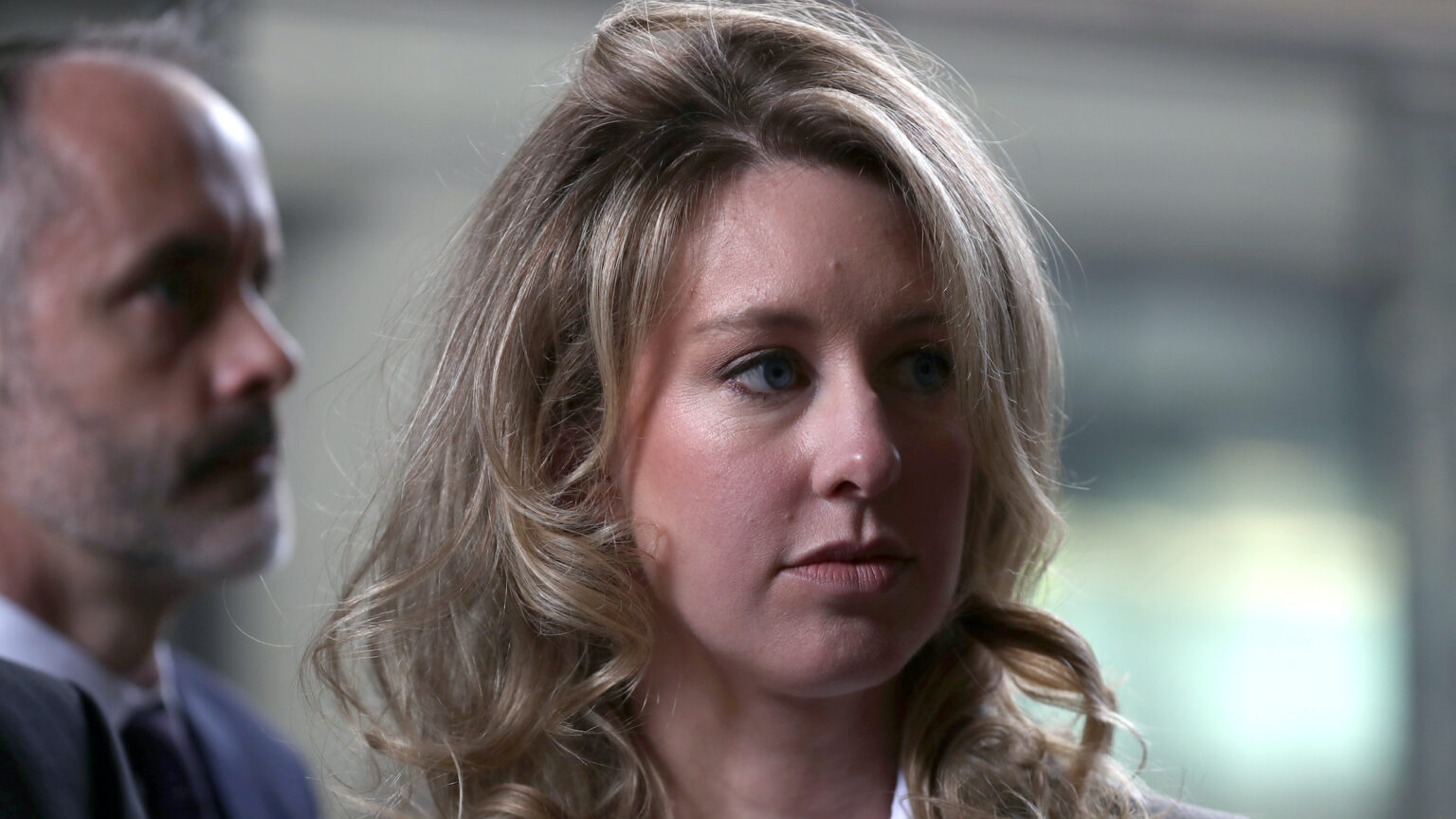 Are you a regular spiked reader? Then please consider making a donation. You can do so here. Thank you!
There is a name missing from this week's coverage of the Theranos fraud trial, which ended with the health-tech company's founder, Elizabeth Holmes, found guilty on four fraud counts. It's that of Ian Gibbons, the first experienced scientist who Theranos employed. For Gibbons, the job was the culmination of a career spent inventing diagnostic products that spanned several decades. His insights formed the basis for the Edison blood analyser, Theranos's flagship product. But several years after joining the firm, Gibbons found 'nothing was working' with Theranos's much-hyped blood-testing technology.
In 2010, Gibbons confided in Channing Robertson, a Stanford professor who had taken a paternal interest in Holmes's startup and a seat on its board. But when Robertson revealed Gibbons' misgivings to Holmes, Gibbons was fired and then rehired in a humiliating advisory role, without an office. In May 2013, Gibbons overdosed on alcohol and painkillers. It's easy to forget that there is a human dimension to this extraordinary story of lies and credulity.
Elizabeth Holmes's big lie was that her new technology had revolutionised the practice of taking diagnostic blood samples. With just a rapid pinprick, the Edison was said to be able to analyse over 200 health issues. Holmes became the youngest self-made billionaire in the world and an icon of female empowerment.
But it was all an elaborate artifice. The test couldn't work, and never worked. But as her success and fame blossomed, Holmes couldn't stop lying, and the artifice just grew and grew.
In 2013, Holmes convinced US pharmacy chain Walgreens to convert hundreds of outlets to make space for new Theranos 'wellness centres', where blood samples could be collected. But what Joe Biden once hailed as 'the laboratory of the future' actually had no new functioning technology. In October 2015, the Wall Street Journal revealed the truth: Theranos wasn't using its own Edison machines to process the blood samples, but was using conventional lab machines. It was only after this exposé that the company crashed and filed for bankruptcy.
The Theranos story has inspired a mini media industry. Bad Blood: Secrets and Lies in a Silicon Valley Startup – the book by reporter John Carreyrou, who finally landed the scoop for the Journal – is being made into a movie starring Jennifer Lawrence as Holmes. Then there's an HBO documentary – Alex Gibney's The Inventor. There's also The Dropout podcast, as well as many one-off TV specials.
It isn't just the lies, but the scale of the lies that makes the Theranos tale so astonishing. How could Holmes get away with it? Carreyrou offers the most succinct answer in his book: 'By positioning Theranos as a tech company in the heart of the Valley, Holmes channelled this fake-it-until-you-make-it culture, and she went to extreme lengths to hide the fakery.'
Holmes was a 'disruptor', something Silicon Valley loves. It also loves CEOs so driven that they resemble a cult leader. Holmes obliged, telling employees she was building a religion. Much of the Theranos coverage after its collapse focused on her as a woman: a manipulator, an attractive blonde with an 'unusually deep baritone'. But as with any conjurer or illusionist, a willing audience is required to complete the illusion. These investors and customers are typically portrayed as helpless male dupes, seduced by the ice queen. But Holmes wouldn't have got very far without their continuing credulity.
And what a rich cast of investors it is. It includes former statesmen Henry Kissinger and George Shultz. Rupert Murdoch invested $125million. Oracle investor Don Lucas, one of the first venture capitalists in Silicon Valley, roped in billionaire Larry Ellison, the 10th-wealthiest man in the world. Mexican magnate Carlos Slim and the Walton family (of Wal-Mart fame) invested, too. Word-of-mouth recommendations carry a great deal of weight when the rich chat to the rich.
All of this star power intimidated lay sceptics. One was the brilliant software developer, Avie Tevanian, who was Steve Jobs's right-hand man at NeXT computer and then Apple. (If you're using a Mac today you're using Tevanian's designs and code.) In retirement, he invested $1.5million in Theranos and joined its board, but before long he developed misgivings. When he confided to Don Lucas that he felt Holmes needed oversight, Lucas reportedly replied that Tevanian should quit, and he did.
And once Holmes was feted by the elites, the management at Walgreens, even at senior level, kept their concerns private as well. Incredibly, nobody asked to see the results of the quality-control tests on Theranos's machines. Fearful of missing out on the Next Big Thing, Walgreens took Theranos's word that its system had been 'comprehensively validated over the past seven to 10 years by 10 of the largest 15 pharma companies'. So nobody could say that Theranos's new technology actually worked. Walgreens sued for breach of contract in 2016.
Notably, it was the East Coast, old-money Wall Street Journal which published the crucial scoop – to the immense credit of its owner, Rupert Murdoch, who was fleeced by Holmes. So much for Murdoch controlling his papers like a puppet master, as the crank left would have it.
In contrast, the Silicon Valley-based media seem far too deferential to Big Tech to question its overhyped products. The closest thing the Valley has to its own investigative paper is the Information. This website was founded in 2013 – ideally timed to expose Holmes and Theranos, you might think. But the Information is funded by venture capital, and its founder, Jessica Lessin, has carefully cultivated a social circle of elite VCs. As the guilty verdict was announced this week, the Information insisted Holmes had been hard done by.
'There is a degree of unfairness in how Elizabeth Holmes has been treated', writes Martin Peers in its newsletter. 'Is she the only entrepreneur who has pushed past the line of hype and exaggeration into outright falsehoods? Surely not.' Instead of calling for investigations into those who have peddled falsehoods to investors and customers, Peers comes to a different conclusion: 'Holmes became a business icon… because she was a young female founder… That set her up for a harder fall, but it doesn't justify a prison sentence.' Even now that Holmes has been confirmed as a fraud, Silicon Valley still has its head in the sand.
As Bloomberg's Parmy Olson writes, 'with more money than ever sloshing around in technology, Silicon Valley's most notorious business strategy of faking progress will probably continue unabated'. Until the next crash, then.
Andrew Orlowski is founder of the research network Think of X and a columnist at the Telegraph.
To enquire about republishing spiked's content, a right to reply or to request a correction, please contact the managing editor, Viv Regan.