We need to talk about the scourge of youth violence
A nihilistic subculture has taken hold on London's streets.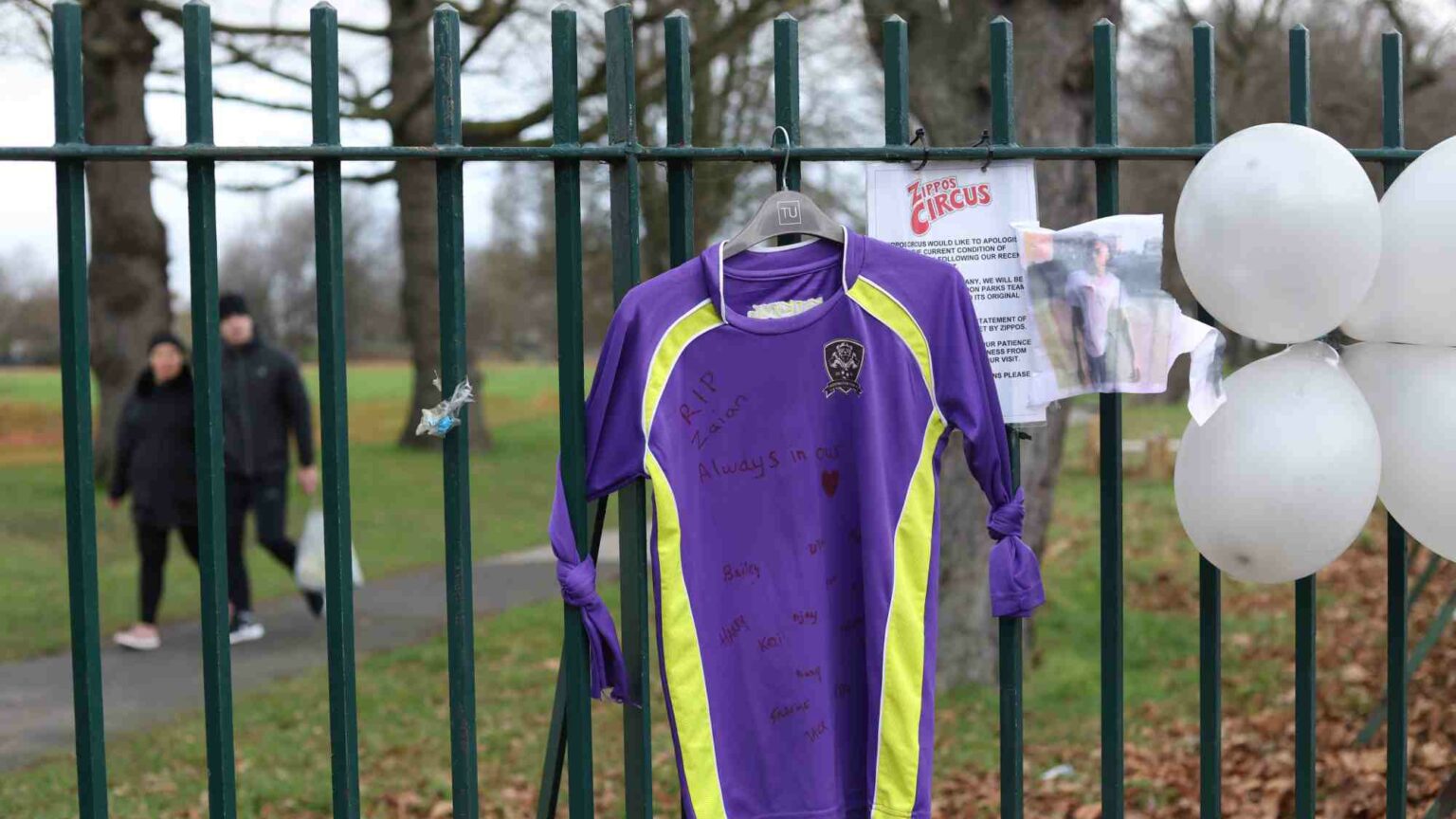 Just as 2021 was drawing to a close, two teenagers were stabbed to death in London within one hour of each other. On 30 December, a 15-year-old boy was killed in Ashburton Park in Croydon. Shortly after, a 16-year-old boy was fatally wounded at Philpot's Farm, Yiewsley, in west London. The two deaths took the total for teenage killings in London during 2021 to 30 – the highest number recorded in a single calendar year since records began.
Other forms of violent crime have fallen significantly in London in recent years. But at the same time, the youth murder rate has risen. Teenagers account for an ever higher proportion of all homicide victims. And, as the statistics from 2021 illustrate, this is still a problem that disproportionately affects young, ethnic-minority men.
What makes it even more scary is that, as I have previously pointed out on spiked, teenage violence increasingly occurs in public. Many of these killings take place on residential streets, either in the middle of the day or in the early evening. It is becoming almost normalised.
It is too early to explore the context for many of the 2021 killings, given that the cases have not yet come to trial. But it is becoming impossible to ignore the part that drill music plays in the violence. Research by Policy Exchange has found that of the 41 gang-related homicides in the UK in 2018, drill music played a role in at least a third of them. This means either the victim or perpetrator was an aspiring drill rapper, or drill-music videos were used as evidence in the trial. The figure was lower in 2019, but still high at 23 per cent.
We have to recognise that these murders are happening in a specific context – and that drill is a part of that context. Of course, Hip-hop and grime were once frequently blamed for 'glamourising' violence that the artists had nothing to do with. But drill is different. Drill songs frequently feature specific and targeted threats that lead to real-world violence. Increasingly, those involved in that violence are the artists themselves.
We should not repeat the shameful history of blaming 'black culture' for the behaviour of a tiny proportion of black people. The police have unfairly associated 'black music' with violence for years. And more pointedly, we cannot solve violent crime through censoring music. Appallingly, some drill artists have to get their lyrics approved by the police before they perform. Such authoritarianism must be rejected.
But in order to tackle the problem, we need to address the specific context in which these murders arise. We cannot pretend that these killings are just like other homicides. Too many people seem to think there is nothing to see here, because homicide is not unique to working-class ethnic minorities. But we cannot simply ignore the emerging characteristics that make the murders of young ethnic-minority men in London distinct. This is a specific problem that requires a specific response.
We have to acknowledge that a nihilistic culture, reflected in but not caused by drill music, has been allowed to develop among sections of London's young people. And this has led to the flourishing of murder and serious violence. We have a responsibility to understand how this has happened. Only then might we stop the killing.
Luke Gittos is a spiked columnist and author. His latest book, Human Rights – Illusory Freedom: Why We Should Repeal the Human Rights Act, is published by Zero Books. Order it here.
To enquire about republishing spiked's content, a right to reply or to request a correction, please contact the managing editor, Viv Regan.