The elitist assault on jury trials
Scotland's top prosecutor wants to kick juries out of rape trials.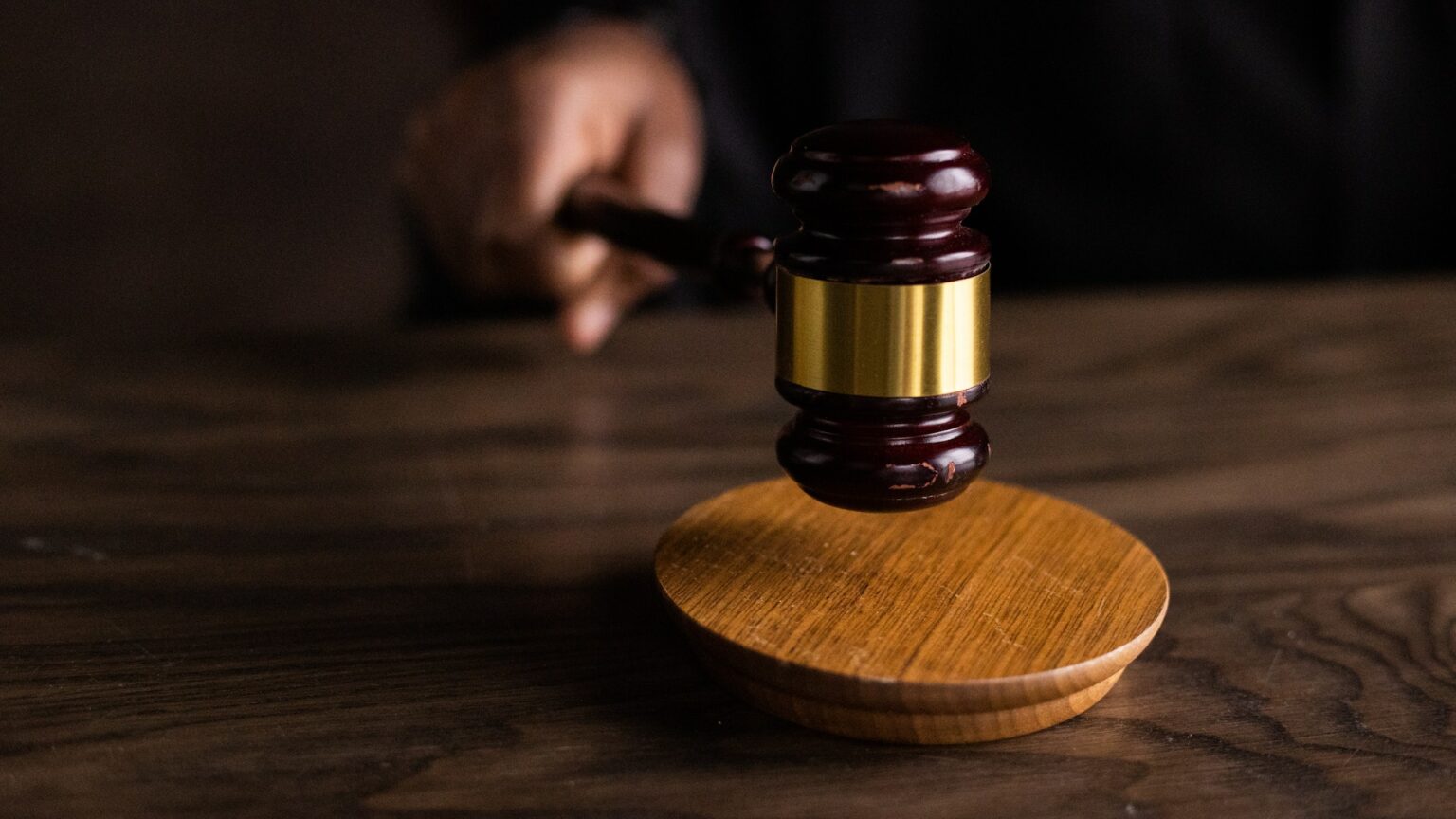 Lord Advocate Dorothy Bain QC, Scotland's top prosecutor, wants to introduce juryless trials. This is an extraordinary move by one of Scotland's most senior legal figures. And there is more than a whiff of aristocratic indifference about it, too.
Bain is specifically concerned about jury trials in rape cases. Essentially, she thinks the little people do not have the correct attitudes towards rape and should therefore be replaced by right-thinking members of the judiciary, like herself. Using research by Glasgow University's Fiona Leverick, Bain argues that ordinary people believe in 'rape myths'. These are false assumptions people supposedly hold about the nature of rape, such as that people are only ever raped by strangers, or that rape necessarily causes bodily injury.
The idea of rape myths has been questioned by Luke Gittos on spiked, as well as by researchers like Cheryl Thomas. Thomas has found that the public does not share these preconceptions at all. In other words, the very idea of 'rape myths' is itself a myth.
Nevertheless, Bain told Holyrood magazine last month that 'sexual crime requires a different and distinct approach' to other forms of crime and 'needs to be trauma informed'. She explained that there was 'a real need for an appreciation of the impact of sexual crime on the victims and the extent to which this affects and damages society [and] causes and perpetuates gender inequality'.
Bain, who is clearly concerned about the prejudices of the public, believes the common man lacks not only the correct knowledge and opinions about rape, but also the emotional sensibility needed to be involved in rape trials.
But it is not entirely clear how a 'trauma-informed' approach or being aware of gender inequality would help us to find justice in a rape trial. After all, aren't modern trials meant to be based on objectivity and the need for evidence and proof? In contrast, Bain's approach prioritises 'awareness', the inner sensitivity of those deemed worthy to judge others, ahead of any assessment of the evidence at hand. It opens the door to a far more biased and prejudicial criminal-justice system.
Thankfully, some are resisting Bain's push for juryless trials. The president of the Scottish Bar Association, Tony Lenehan, has defended the enlightened principle of being judged by your peers rather than by the elites. He told The Times last year that rape trials were 'ill suited to judgment by a single mind drawn from an entirely middle-aged, affluent, university-educated pool of people'.
For people like Lenehan, jury trials are not simply a legal nicety but also a profoundly important part of modern democratic society. Historically, trial by your peers has been taken very seriously. It is even enshrined in documents like the US Bill of Rights, as a key mechanism for preventing tyranny. As Scottish defence advocate Thomas Ross has argued, trials without juries would be an 'authoritarian nightmare' for the justice system.
At the same time as Bain has been arguing against jury trials in rape cases, UK justice secretary and lord chancellor Dominic Raab has proposed enshrining jury trials in a new Bill of Rights. Whether or not this will act as a barrier to Bain's plan is unclear. But it highlights that when it comes to the authoritarianism of the new elites, Scotland is once again ahead of the game.
In fact, in Scotland, rule by arbitrary law rather than by consent has been developing at pace for well over a decade. The creation of laws to enforce 'correct' attitudes among the public represents a conscious shift away from the old rule of law, which was predicated on the idea that laws reflect (rather than replace) the moral norms of the public.
American political scientist Francis Fukuyama describes the rule of law as 'a set of rules of behaviour, reflecting a broad consensus within society'. In the UK, this idea of a set of laws informed by the public was established in the 1930s, precisely at the time when mass democratic accountability was becoming a lived reality for the first time. In principle, law would no longer simply reflect the interests and outlook of the elites. Rather, through the idea of the 'reasonable man', law would be based on cultural, social and political norms.
In Scotland, the idea of the reasonable man was explicitly referenced in the case of Muir v Glasgow Corporation in 1943. The judge, Lord Macmillan, noted that when addressing the issue of legal liability, we should only concern ourselves with acts that 'a reasonable man of ordinary intelligence and experience' would deem worthy of such concern. In saying this, he demonstrated the idea of law being a reflection of our common culture.
The rule of law that was dominant in the UK between 1930 and 1980 reflected this democratic sensibility. The authorities either believed in ensuring, or felt obliged to ensure, that law and legal practices were directly connected to and informed by the will of the people. Today, in contrast, law seems to bypass the reasonable man. In the minds of the elites, in fact, there is no such thing as a reasonable ordinary man. And so they seek to force the attitudes that they deem to be correct on the public. These include positive attitudes towards gender-identity ideology and, of course, a particular, 'trauma-informed' emotional sensibility in rape cases.
What Bain's call for juryless trials illustrates is our elites' disconnection from a public they fear and loathe. This elitism expressed in a very different language from the elitism of the past, but it is no less riddled with prejudices about the 'deplorable' masses. It is another clear message from our so-called betters that ordinary people cannot be trusted to participate in what is supposed to be a democracy.
For today's elites, there is no 'common sense' on which law and legal practices can develop democratically. There are only the correct opinions of those who are 'aware', and the masses who need to be managed and kept at a firm distance from any serious judgements about what is right and wrong. It is time we reminded them who is boss.
Stuart Waiton is a lecturer at Abertay University.
To enquire about republishing spiked's content, a right to reply or to request a correction, please contact the managing editor, Viv Regan.