When are we going to take radical Islam seriously?
The terror in Texas confirms that British Islamism has become a global menace.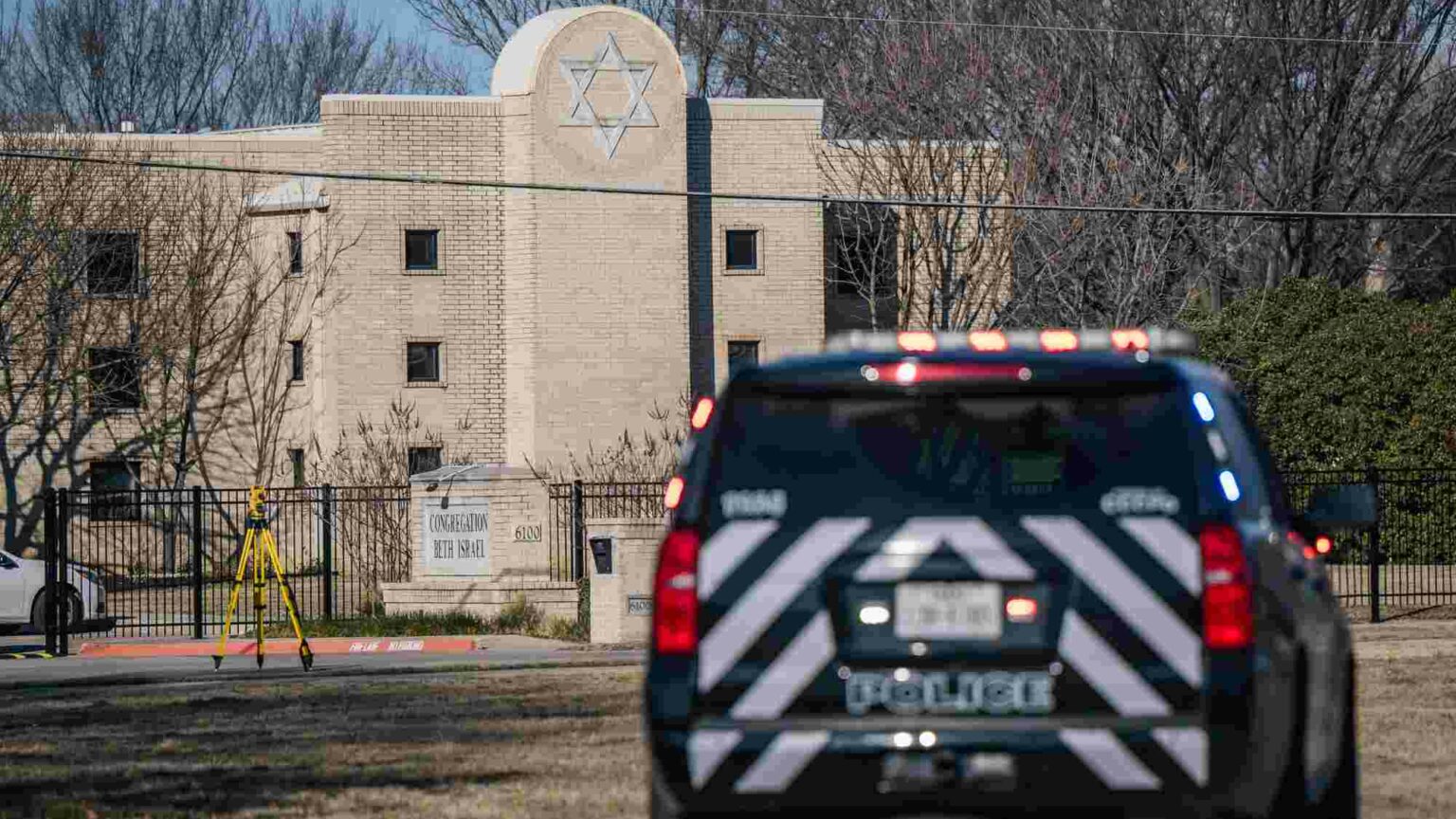 So, Britain is now exporting anti-Semitism. Not content with harassing and abusing the Jewish community here in the UK, our racists are now taking their Jew-hatred overseas. It transpires that the man who held Jews hostage for 11 hours in the Congregation Beth Israel synagogue in Colleyville, Texas was a British national of Pakistani heritage named Malik Faisal Akram. He was from Blackburn. Two teenagers have now been arrested in Manchester in connection with this racist act of terror. Trekking from Blackburn to Texas to terrorise Jews – that's some serious commitment to racial hatred right there.
Are we now going to have a serious discussion about the problem of Islamist radicalism in the UK? About the interlocking scourges of the Islamist ideology and hatred for Jews, both of which seem worryingly prevalent in 21st-century Britain? We must. When one of our citizens crosses an ocean, buys guns and subjects four attendees of a Shabbat service, including the rabbi, to a chilling 11-hour act of false imprisonment and violent menace, we surely know there's a problem. Mercifully, none of the hostages were killed. Akram was, though: shot dead by cops. And yet the thankful lack of innocent fatalities should not distract us from the fact that, as President Biden has now confirmed, this was an act of terrorism and one clearly motivated both by racial animus towards Jewish people and Islamist beliefs (Akram called for the release of Aafia Siddiqui, a Pakistani national with links to al-Qaeda who is currently serving an 86-year prison term in the US).
This is not that the first time the Islamist ideology that has taken hold among sections of the population in the UK has been exported overseas to wreak terror and horror on innocent foreigners. In 2003 a British Muslim from Derby blew himself up in a café in Tel Aviv, killing three. Some British Muslims went to fight on the side of the Taliban in the early years of the Afghan War. And an estimated 900 Brits trekked to Syria and Iraq to offer their grim services to the Islamic State. Indescribable acts of butchery were carried out by British-born fanatics in Raqqa and elsewhere. British Islamism has become a global product, a transnational form of violent bigotry, and those of us who are concerned as much for the life and liberty of people overseas as we are for those things among our own citizens should feel very exercised about that.
And of course many Islamist atrocities have been carried out in the UK, too, from 7/7 to the Manchester Arena bombing to the mass stabbing in Reading in 2020. The killing last year of MP Sir David Amess is also suspected to have been motivated by the Islamist ideology. Britain clearly has a very significant problem with radical Islam. And yet what is remarkable is that this hateful, murderous worldview and the devastating consequences it has had on human life and everyday freedom is rarely discussed openly and frankly. Instead, every domestic Islamist attack is followed by the same subdued ritual: it hits the headlines, a few people lay flowers, we sing 'Don't Look Back in Anger' or 'Imagine', then we move on. Where far-right extremism or hate speech against minority groups such as trans people excites furious debate, condemnation and even protest among the woke elites, Islamist violence invokes little more than a staring at the ground, a shrug of the shoulders, at most a sad social-media post. Globalised British Islamism likewise stirs little feeling in the opinion-forming set. Witness their sympathy for Shamima Begum or their silence on the return to the UK of 450 of the British jihadists who fought for the ISIS death cult.
Will the same awkward silence now descend on this latest act of terror? Will the smart set once again look away from an act of terror carried out by a Briton with Islamist sympathies, this time on American soil against American Jews? Sadly, this seems likely. We look set to see the deployment of some very familiar slurs to discourage honest debate about this act of terror and the regressive ideology from which it sprang. 'Islamophobe' – that's what you'll be called if you say we need a reckoning with the bigoted worldview that encouraged a man from Blackburn to travel to America to taunt and threaten Jews. Indeed, commentators are already wringing their hands over a possible Islamophobic backlash in response to this latest act of Islamist terror. Author and Daily Beast columnist Wajahat Ali executed this morally illiterate tactic perfectly following the terror in Texas when he said: 'You're about to hear some ugly and vicious Islamophobia and anti-Muslim bigotry… from elected officials, commentators and even mainstream media.'
Jews are terrorised by a radicalised Muslim and some in the chattering classes are essentially saying: 'Oh no, I hope the Muslims will be okay.' This despicable form of moral deflection, where we are encouraged to think less about the actual victims of an actual Islamist attack and more about the potential future victims of an imaginary Islamophobic backlash, is another familiar part of the post-terror routine. The spectre of an Islamophobic backlash stalks the imaginations of the woke elites, speaking to how utterly out of touch they are with the general public. They seem genuinely to fear the beliefs and emotions of the masses more than they do the hatred and violence of Islamist extremists. The backlash phantom is yet another deployment intended to silence discussion about the Islamist threat. 'Talk about this too much and there might be some anti-Muslim violence' – that's the sentiment of censorious moral blackmail that underpins the elite's backlash fears.
It sometimes seems as if a strange reflex, a political tic, afflicts the liberal commentariat. Say the words anti-Semitism and they will instantly respond, 'And what about Islamophobia?'. Talk about the problem of radical Islam and right away they'll say, 'It's not all Muslims. Why are you so bigoted?'. Nobody said it was all Muslims. But radical Islam is a problem, and a serious one at that. Already, mere hours after the terror attack in Texas, we can see that it will not be taken seriously. Our society's unwillingness to treat anti-Semitism with the seriousness that it deserves, and to confront the existence of dangerous Islamist sentiment within sections of the population, is not only cowardly and censorious. It is dangerous, too, since it sends a message to both Islamists and Jew-haters that their wicked deeds will not live in infamy as long as other people's do. They will be forgotten, if not forgiven, soon enough. Only a fool would be surprised if some extremists interpreted society's fainthearted approach to radical Islam as a green light to do terrible things.
Brendan O'Neill is spiked's chief political writer and host of the spiked podcast, The Brendan O'Neill Show. Subscribe to the podcast here. And find Brendan on Instagram: @burntoakboy
To enquire about republishing spiked's content, a right to reply or to request a correction, please contact the managing editor, Viv Regan.