Populism after Boris
We are stuck between phoney populists and anti-populists. Time for something new.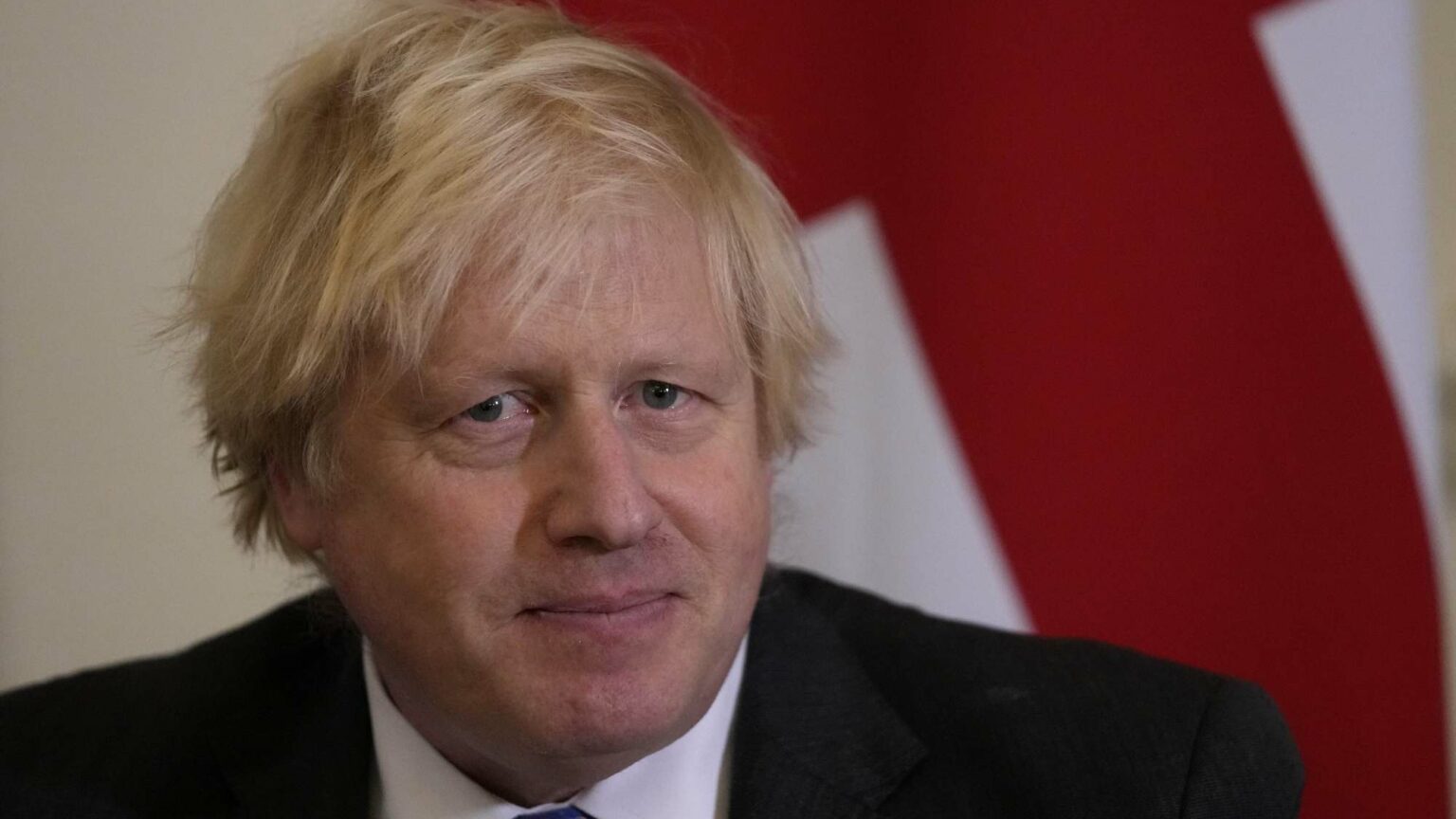 Never has a British government unravelled in such a spectacular and yet glacial fashion. It feels like we've been at this for years now. A death by a thousand self-inflicted cuts. A government undone not by corruption or sleaze, but by a series of dreadful-sounding parties, replete with quizzes and sing-songs, all held at a time when attending any sort of gathering was an offence punishable by law. The government's hypocrisy on Covid rules is outrageous, of course. But the details are all so prosaic – cake, cheese, a suitcase full of wine – and the scandals so mind-numbingly repetitive. It is all infuriating and yet boring at the same time.
Last night we learned that Boris Johnson had a half-hour birthday bash in June 2020 – the 15th lockdown-breaking party the Tories have so far been accused of holding. Lulu Lytle – the PM's obscenely expensive interior decorator, whom you'll remember from the No10 flat-refurb row last spring – was also there for some reason. It's like a soap opera that has run out of ideas and so recycles old plotlines and brings back old characters. Now, the police are involved, with the Met announcing today that they will investigate the alleged lockdown-breaking parties in Downing Street. This is explosive, but it also means the whole saga could be prolonged by 'many weeks' – as Sue Gray, the civil servant looking into the parties, has had to pause her investigation. This thing never ends.
But it will, eventually. And when it does it will not be a good ending for Johnson. He may be 'the greased piglet', to use David Cameron's telling choice of metaphor – nodding to the slippery Johnson's remarkable ability to get away with things others wouldn't. But the past few weeks have been on another level, and Johnson now stands utterly exposed. At the height of the pandemic, while people were dying alone in hospital and police were breaking up picnics, No10 staff were carrying on as normal. His deflections and excuses have also been an insult to voters' intelligence. This alleged man of the people has tried to take the people for fools. And as a glance at the polls will tell you, the people have noticed.
Few who voted for Boris Johnson in 2019 will have done so because they thought him a paragon of honesty and integrity. He won because he pledged to get Brexit done and to put ordinary people's concerns at the heart of government. Voters who had either been spurned or ignored for decades – and whose votes for Brexit were on the verge of being cancelled by a Remainer political class – decided to take a chance on him. But then Covid came. The lockdown decommissioned the public. And Johnson has failed ever since to recover that populist energy that once briefly animated his government.
'He may be a mess, but he gets the big things right.' That's the case being made for the PM by his supporters in parliament at the moment, as they desperately try to stave off a putsch. But while Johnson may have got Brexit over the line, and finally plucked up the courage before Christmas to defy SAGE's Covid doom-sayers, he has proven himself to be as given to elite groupthink as anyone else. He has pursued green austerity with the zeal of a convert. He has triangulated on the culture war, where he could have cleaned up. He now feels every bit as out of touch as any of his predecessors.
There are those who say it is ridiculous that a prime minister's fate hangs in the balance because he attended a few parties. And they're right. The problem with Johnson is that there's nothing else there now. All we have is this never-ending scandal, and increasingly desperate attempts to distract from it. The insulting Operation Red Meat – a flurry of supposedly populist policy announcements – was last week's cunning plan to take back the initiative and get voters back on side. Now that has failed Johnson is trying to position himself as the leader of the anti-Russian alliance, just as things hot up over Ukraine. Not for the first time, as Tim Black wrote on spiked yesterday, a British PM lacking any purpose at home is seeking it in far-flung conflicts. Having lost the trust of Brexit Britain, the government is indulging in fantasies of a world-policing Global Britain, telling Vlad to mind his manners.
Any positive content this government once had is now well and truly spent. As is Johnson himself. According to pollsters, the PM now prompts as much derision as he does anger among voters. There's really no coming back from that. The question now is what comes next. And on that score, things are also bleak.
Tory MPs may be united in their fury with Johnson, but they still have no viable alternative. The discussions about how to get back on course are delusional. Many seem to think that a return to Thatcherism, perhaps via Iron Lady knock-off Liz Truss, is what the Red Wall is waiting for. It's like they've been asleep or drunk for the past five years. The EU referendum and the 2019 election might have rejuvenated the Conservatives, handing them a new base and new moral mission. But that historic realignment could well prove to be a very brief makeover, as the old party of the establishment proves itself to be an uncomfortable long-term vehicle for blue-collar, Brexity revolt.
Then there's Keir Starmer's Labour, which remains a party of technocrats and woke scolds, regardless of how many Union flags it flies. And while Starmer might claim to have made his peace with Brexit, and says he wants to reconnect with Labour's old heartlands, the metropolitan elite from which he draws so much of his support clearly hasn't got the memo. Many of them spy in Johnson's demise an opportunity to roll back the gains of 2016, when ordinary people gave the establishment a well-earned knock and forced their interests on to the agenda. 'Brexit is the virus. Boris Johnson was only ever its most visible carrier', wrote Jonathan Freedland in the Guardian last Friday, one of many now saying the quiet part out loud.
For now, we are caught. Between a crumbling Boris Johnson and a hysterical opposition. Between phoney populists and anti-populists. If we are to rejuvenate the democratic revolt, we desperately need something new.
Tom Slater is editor of spiked. Follow him on Twitter: @Tom_Slater_
To enquire about republishing spiked's content, a right to reply or to request a correction, please contact the managing editor, Viv Regan.