Aneeqa Ateeq and the horrors of Pakistan's blasphemy laws
A young woman has been sentenced to death for a WhatsApp message.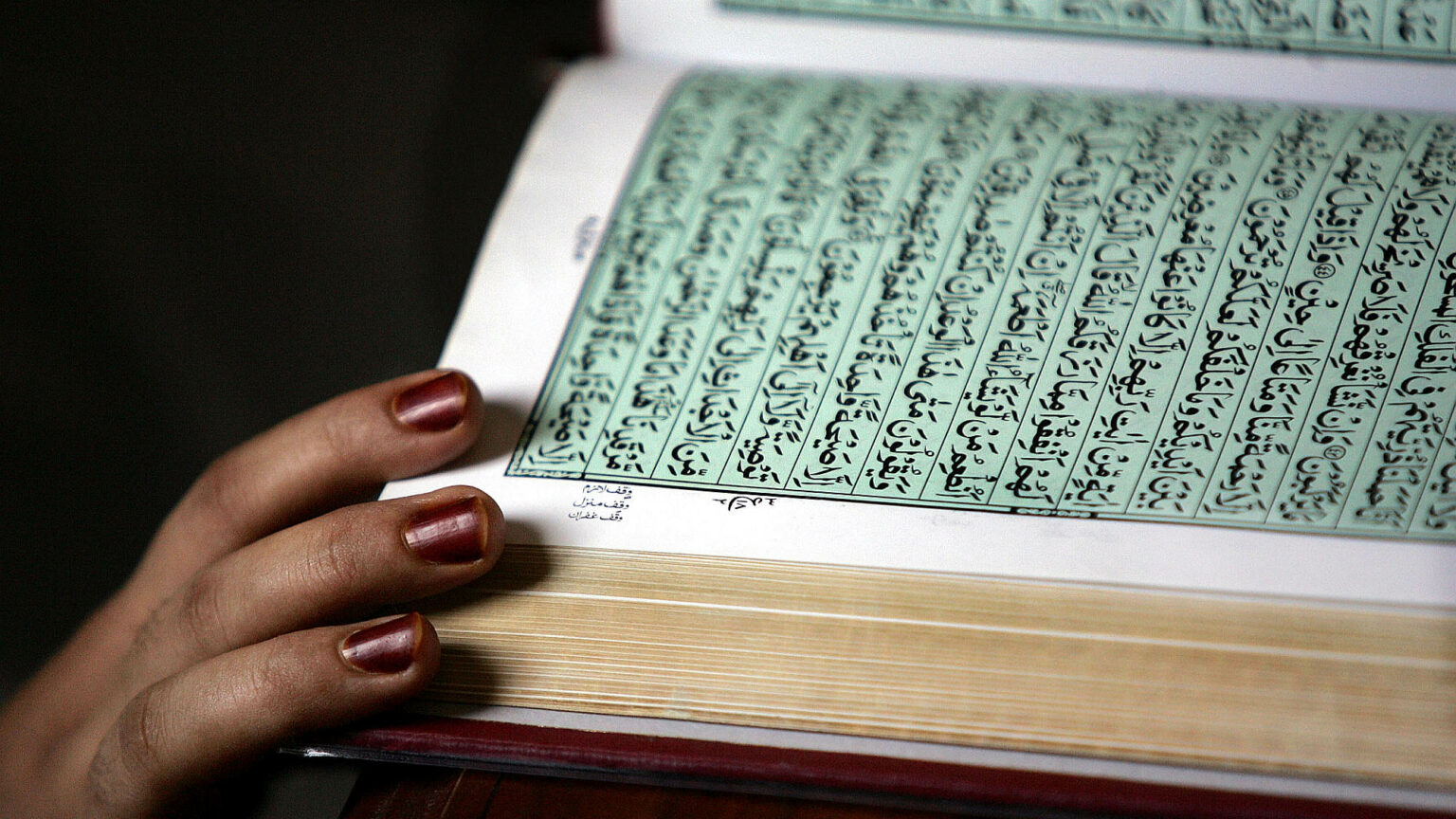 We need to stand up for freedom of speech and push back against anyone who wishes to curtail it. This is particularly pressing when considering Pakistan's blasphemy laws. In Pakistan, committing blasphemy is an offence punishable by disproportionately long prison sentences and even death.
Take the recent case of Aneeqa Ateeq, who has been sentenced to death for blasphemy. She met her accuser online through a gaming app, and began communicating with him via WhatsApp. He accused her of sending him blasphemous caricatures of holy prophets and making blasphemous statements about holy personages.
Ateeq strenuously denies these charges and claims her accuser entrapped her into a religious discussion, all because she refused to be 'friendly' with him. The court sided with her accuser. Ateeq has been given a 20-year prison sentence and ordered to hang.
The court's verdict was hardly a surprise. Pakistan's court system is beholden to blasphemy laws. People routinely produce false accusations and bribe officials, using these despicable laws to settle feuds and exact revenge on others. In almost all cases, the courts are inclined to agree with the accuser, lest they be seen to be endorsing blasphemy. The courts are paralysed from upholding the right to a fair trial.
But the fundamental issue here is not that the laws are abused, but that they exist in the first place.
Religion at its most basic level is nothing more than a system of faith and the worship of a higher power. It provides the faithful with a sense of morality derived not from mankind, but from an all-powerful god. For Muslims like myself, religion forms part of our identities and guides our everyday actions. For other Muslims, however, religion forms part of their DNA. It is essential to their being.
The latter approach is part of what feeds the harsh punishment of 'blasphemers' in Pakistan and elsewhere. From this perspective, if someone challenges Islam through robust debate, he or she is challenging Muslims – our very sense of self. This flawed thinking – and the laws which flow from it – provides Islam with protection against critique in a way that no other religion enjoys.
Everyone should be allowed to challenge and mock Islam, and I say this as a Muslim. I do not consider this a betrayal of my faith. Embracing challenges to our beliefs empowers Muslims. But Islamic blasphemy laws remain a key tool of fundamentalists who want to protect Islam from scrutiny.
The Islamic Republic of Pakistan is notorious for its blasphemy laws. The International Institute for Religious Freedom (IIRF) found that between 1987 and 2021, 1,865 individuals were charged with blasphemy in Pakistan. There was a spike in 2020, when 200 cases were registered.
Moreover, over three quarters of cases (76 per cent) were in Punjab, where the majority of Pakistan's Christians reside. There are currently 337 people in prison for blasphemy there. At least 128 people have also been killed by mobs over this period, after they were accused of committing blasphemy or apostasy. Nobody has been arrested for these murders.
Blasphemy should not be an issue at all in this day and age. But regrettably it still is – especially in Pakistan. In Pakistan, blasphemy laws are used to protect Islam from criticism, curtail freedom of speech and undermine the rights of the accused. They must be abolished.
Wasiq Wasiq is an academic specialising in law and terrorism. Follow him on Twitter: @WasiqUK
To enquire about republishing spiked's content, a right to reply or to request a correction, please contact the managing editor, Viv Regan.