Let's keep sending pills by post
During the pandemic women were allowed to take aboriton pills at home. This must continue.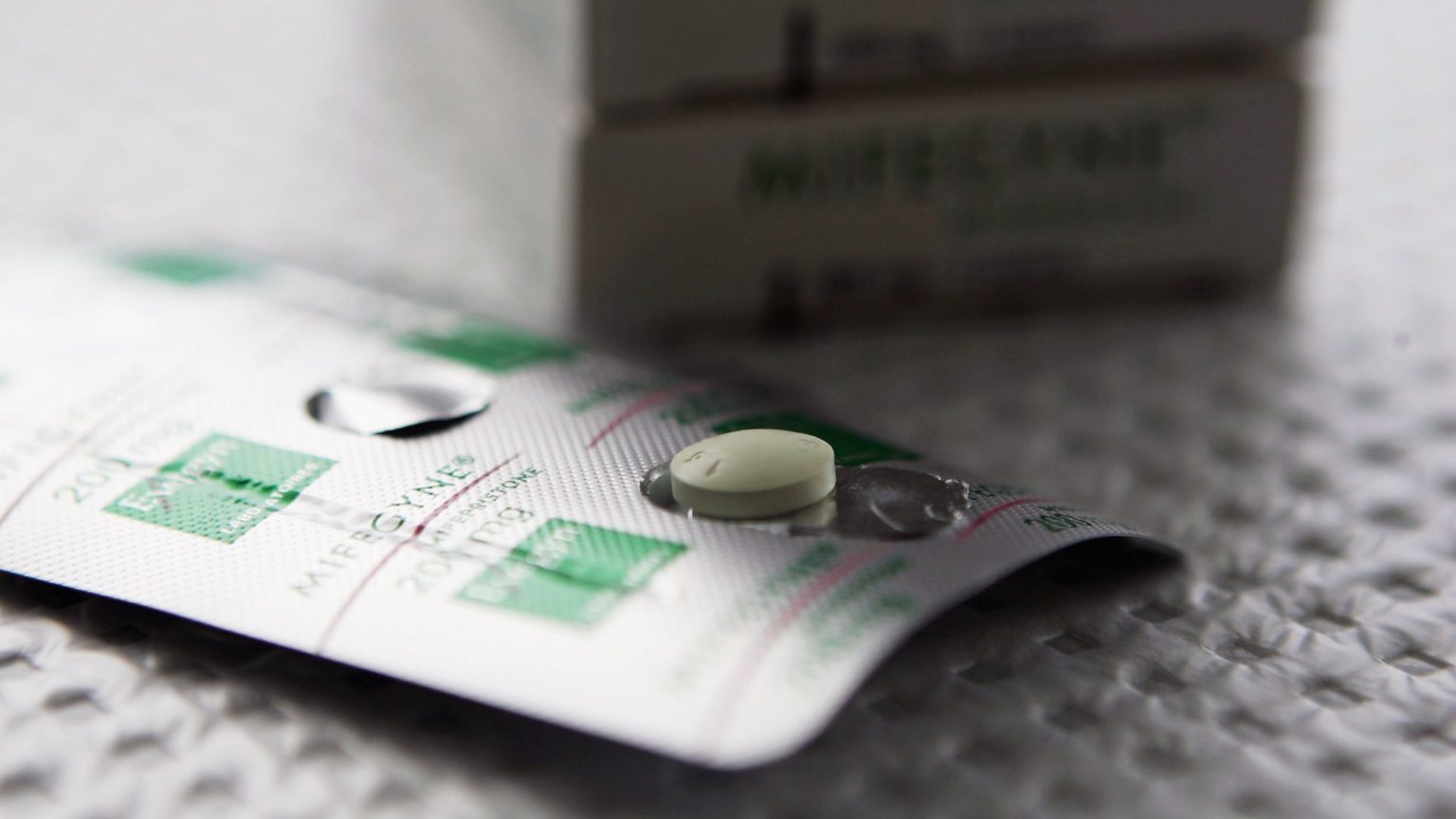 The Covid crisis, and everything it meant for the NHS, delivered one excellent change for women: abortion pills by post following an online consultation and counselling with a doctor. Exactly a year ago, the government held a public consultation on whether providing this medication by post should continue when the pandemic ends. The approach taken by the British Pregnancy Advisory Service in its response to the consultation, in which BPAS clearly outlined the benefits of pills by post, was mirrored by every healthcare organisation.
And yet now, leaks from officials in the Department of Health and Social Care suggest the health secretary plans to remove the regulations allowing telemedicine services for abortion. This would be nothing less than a retreat from reason.
For the past two decades – that is, since abortion pills have been available – politicians and their officials have been grappling with how best to regulate swallowing tablets. British abortion laws provide a framework of criminality and regulation based on pre-21st-century ways of terminating a pregnancy. Part of the legal basis is about morals and values; part of it is about clinical safety. In a nutshell, the morals aspect is captured by ideas about 'grounds for abortion' and of course the upper time limit at which a woman may seek a termination.
The rest of the law – who can provide the procedure, and where – is about safety. Originally, it was designed to stop unqualified abortionists offering unsafe 'backstreet abortions'. The clinical requirements are fundamentally different now that a woman can take two medications: one to block the pregnancy hormones; one to cause her to cramp and bleed and so expel the pregnancy. Since everyone agrees that the best place for her to be for this induced miscarriage is in her own home, it makes no sense at all for her to be required to trudge into a clinic simply to swallow the first pill. It is a waste of her time and money, and of the service provider's resources. It is not even as though she can pop to her local GP, because the only places approved for abortions are special clinics (think BPAS) or hospitals. Why would anyone imagine that it is anything but mind-numbingly stupid to require women who do not need hospital care to take up appointments when staff are already stretched to cover genuine emergencies?
There is not a single medical organisation that comes to mind that does not support the home-use of abortion pills. All the evidence shows it is safe and sensible to combine telemedical consultations with pills-by-post. Studies repeatedly show that most women prefer it. If the Department of Health and the government were dancing to the same 'follow-the-evidence' tune that they repeated throughout the Covid pandemic, there would be no question of continuing to allow women to receive pills by post. Simply put: pills-by-post is evidence-based and meets good-practice guidelines.
Now, here's the rub. Many of us, myself included, have been somewhat unconvinced that when it comes to clinical practice, medical evidence is all that matters. Some of us believe that other values – in the case of Covid, freedom and liberty – are at least as important. But when it comes to abortion, there is nothing about the location of a woman's pill-swallowing that touches the values framework of the abortion law. Who can, and cannot, have an abortion remains exactly the same. The grounds on which the abortion is legal remain the same. It is simply, and quite literally, the ground under her feet that changes.
This being the case, it is hard to see why government officials trot out the ridiculous dogmatic assertion they use every time the practicalities of early medical abortion are discussed. The BPAS archive contains 20 years' worth of official letters from BPAS asking the secretary of state for health to use a clause deliberately inserted into the law by parliament in 1990 to potentially allow abortions in 'classes of place' other than clinics. And it contains 20 years' worth of replies, explaining that it is 'not the right time', along with notes of meetings at which officials claimed to be completely sympathetic, but ever mindful of anti-abortion pressure.
Well, now the time is absolutely right to formalise the change. It could not be more right since there has, in effect, been a 'pilot' for 18 months which has demonstrated safety, effectiveness and acceptability. And there has been a striking absence of opposition, too, from those who oppose abortion in principle.
That there has been no surge in anti-abortion resistance to a change in the location of pill-swallowing is not at all surprising to anyone who understands and respects those who define themselves as pro-life. It seems unlikely that someone who opposes abortion in principle will become agitated over whether a woman swallows the abortifacient medicine in one room or another.
All things considered, it is hard to understand why the government would allow itself to be diverted by an issue which, if the leaks are right, will irk the vast majority of people who believe that abortion laws should be liberalised, not interpreted more tightly. It is also going to create a mammoth practical problem for abortion providers who needed to restructure their services to meet the demands of Covid-secure telemedical services.
There are simply not the staff, nor the appointments, to deliver in-clinic what is now done at home. That means abortions will be delayed – many to the point when pills can no longer be used. All care services are fragile right now. Why on earth would anyone in their right mind wish to destabilise them even more?
The retreat from reason that restricting pills-by-post represents is impossible to explain within the framework of safety, clinical evidence or even cost-effectiveness. Furthermore, the UK population has never been more sympathetic than it is now to unrestricted abortion access.
Even in the event of a revocation of the regulations allowing pills-by-post, it may be impossible to put the genie back in the bottle. Now women are clear that it is simple and safe to use medications prescribed remotely and delivered in the mail, do we really think they will happily comply with a clinic-visit regime? Before it was legal for British providers to offer the service, women were already turning to online not-for-profit suppliers for abortion pills. It is hugely probable that younger women, used to finding the answer to everything online, will continue to access abortion pills by the most convenient route possible.
The penalty for using abortion pills outside the law is a prison sentence. But will the Crown Prosecution Service believe it is in the public interest to jam the courts with women prosecuted for the crime of doing something that was legal and safe under Covid regulations and which is regarded globally as best practice? Should the police be diverted from solving actual crimes to arrest women for swallowing a pill in the wrong place? Especially when the wrong place (home) is in all ways a better place than the old alternative – a clinic.
Surely the government has quite enough to worry about without exposing its flank to the wrath of frustrated women, doctors and hospital administrators. There is an old saying – 'If a thing ain't broke, don't fix it'. In this case, having fixed a problem that has niggled at the abortion section of the health service for decades, it seems sensible not to break it again.
To enquire about republishing spiked's content, a right to reply or to request a correction, please contact the managing editor, Viv Regan.