Meet the Grumpy Old Woke Bros
Today's most tragic subculture? Greying men going out of their way to be PC.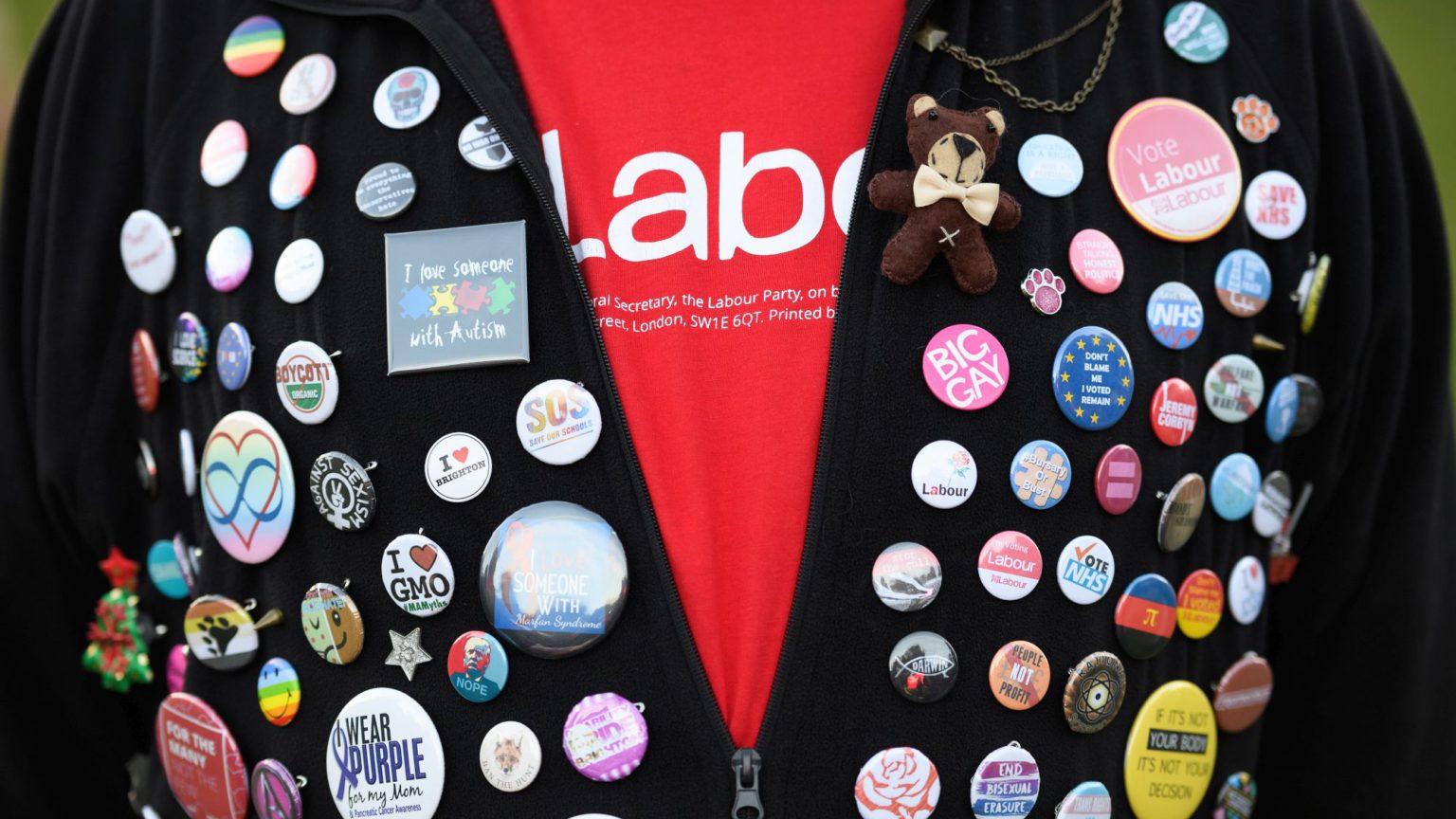 For a while now the generation gap has been making a comeback in politics in a way not seen since the youthquake of the 1960s. 'Don't trust anyone over 30' has become 'OK Boomer'. Oldsters have been demonised for everything from Brexit to Covid. Personally, at 62, looking at the lives today's teenagers can expect, I thank my lucky stars that I was young in the 1970s and 80s, when you could say what you liked and go where you wanted. But this dwindling of fun and freedom has as much to do with the stifling nature of woke culture as it does with the other virus.
So I wouldn't blame teenagers if they were cross. But those doing the most to promote the alienation of young and old aren't hot-blooded bright young things. They are old men who appear to identify as young, despite sharing the same unsavoury grey whiskers. Of course, if someone with a penis can be a woman, a greybeard can be a teenager. They're the Grumpy Old Woke Bros.
We can trace this unhappy breed from the then 68-years-young Ian McEwan spluttering at an anti-Brexit rally in 2017: 'A gang of angry old men, irritable even in victory, are shaping the future of the country against the inclinations of its youth. By 2019 the country could be in a receptive mood: 2.5million over-18-year-olds, freshly franchised and mostly Remainers; 1.5 million oldsters, mostly Brexiters, freshly in their graves.' Since then the likes of Alexei Sayle, Billy Bragg and Stewart Lee have joined in from the monstrous regiment of woke entertainers, adding Damon Albarn (a youthful 53 – and an OBE, the rebel!) to their rankled ranks last week when he said of Taylor Swift 'She doesn't write her own songs'. (This isn't the first time Albarn has had beef with young female pop stars. He said of Adele in 2015: 'She's very insecure', to which she replied 'It ended up being one of those "Don't meet your idol" moments… I was such a big Blur fan growing up. But it was sad, and I regret hanging out with him.')
Though we think of grumpiness as being an English trait, let's not forget Neil Young (76) who spat his dummy out last week over sharing Spotify with Joe Rogan. Young is a latecomer to the wonderful world of wokeness, whose welcome to the spotless ranks was somewhat marred by the emergence of a 1985 interview in which he backed Ronald Reagan's gun control policy and added for good measure, AIDS having recently been discovered, 'You go to a supermarket and you see a faggot behind the cash register – you don't want him to handle your potatoes'.
But enough of our American cousins – this is largely a domestic problem, featuring Englishmen of a certain age who are highly indignant about basically everything, from the masses giving Brussels the boot to those nasty old feminists being 'dinosaurs' who want to 'hoard rights' (David Lammy) just like their lost leader Jeremy 'Pronouns' Corbyn ('The Absolute Boy' – cringe!). But the more they chase the youth market by identifying as young (that isn't an exaggeration – I had a social-media scrap with a Remoaner who told me that my generation was done and his was about to take over, and when I checked his age he was a year older than me), the older and grumpier they seem; more Victor Meldrew than 'Venceremos!'. Sulking in children is unattractive; in males approaching pensionable age, it's pathetic. There's an actual online dictionary crediting me for my phrase (The) Big Sulk (La Grande Bouderie): 'A phrase originated by Julie Burchill used to describe those who refused to accept the result of the 2016 UK Brexit referendum and who have refused to engage with its outcome in any constructive way.'
The joke is that regular old people – many of whom were Brexiteers – aren't at all the 'angry, irritable' mopers McEwan derided. They're more likely to be what I coined YOLOAPs – those pensioners showing up at A&E after overdoing the coke or driving up the STD rate while the young generation is more likely to abstain. They benefit from the much-documented 'Happiness Curve' which sees sexagenarians find a new joy in life that starts waning in one's thirties. They might have had some dodgy views, but those archetypal Grumpy Old Men of the right, Kingsley Amis and Philip Larkin, had a whale of a time, boozing and womanising. No, from where I'm standing it appears that extreme grumpiness now affects more old, left-wing men than any other cohort.
Getting old is hard for men. Though they have an actual physical menopause to deal with, women frequently come out the other side feeling a new sense of freedom from male approval. As females find it easy to get sex, they'll have had as much as they wanted, if not more, having been pestered by men since they were schoolgirls. But ageing brings no benefits for men, who will see a drastic drop in their virility and will probably not have had as many offers of sex as they hoped. Once, they might have gone in for the male mid-life crisis clichés – the flash car, the flashy young girlfriend – and now they use the culture wars to make them feel young again. But a bitter old man is a bitter old man, no matter if he does see a young stud when he looks into his Magic Mirror.
And as if the Grumpy Old Woke Bros don't have enough reasons to be fearful, there's a new dance craze coming over the horizon, one they might well be too stiff in all the wrong places to learn. An American survey last year inspired a piece by Daniel Roman entitled, 'Has the woke wave peaked? Shock poll reveals Generation Z rejects cancel culture.'
'When it came to "cancel culture" the breakdown was staggering. Overall, no one liked it. The only group for whom more respondents viewed it positively (19 per cent) or neutrally (22 per cent) than negatively (36 per cent) was millennials. Predictably, more members of Gen X (1965-1980) and Boomers (1946-64) viewed it negatively (46 per cent for Gen X, 50 per cent for Boomers) than positively or neutrally (29 per cent for Gen X, 27 per cent for Boomers). The real shock [in] the Morning Consult poll came from those born between 1997 and 2008. Only eight per cent viewed cancel culture favourably, while 55 per cent had a negative view. That was higher than for Gen X or Boomers.'
Looks like us ancient libertarian reprobates may have the last politically incorrect laugh after all.
Julie Burchill is a spiked columnist. Her book, Welcome To The Woke Trials: How #Identity Killed Progressive Politics, is published Academica Press.
To enquire about republishing spiked's content, a right to reply or to request a correction, please contact the managing editor, Viv Regan.