Why I'll miss the madness of Neighbours
The Aussie soap had a rich vein of surrealism under its sunny surface.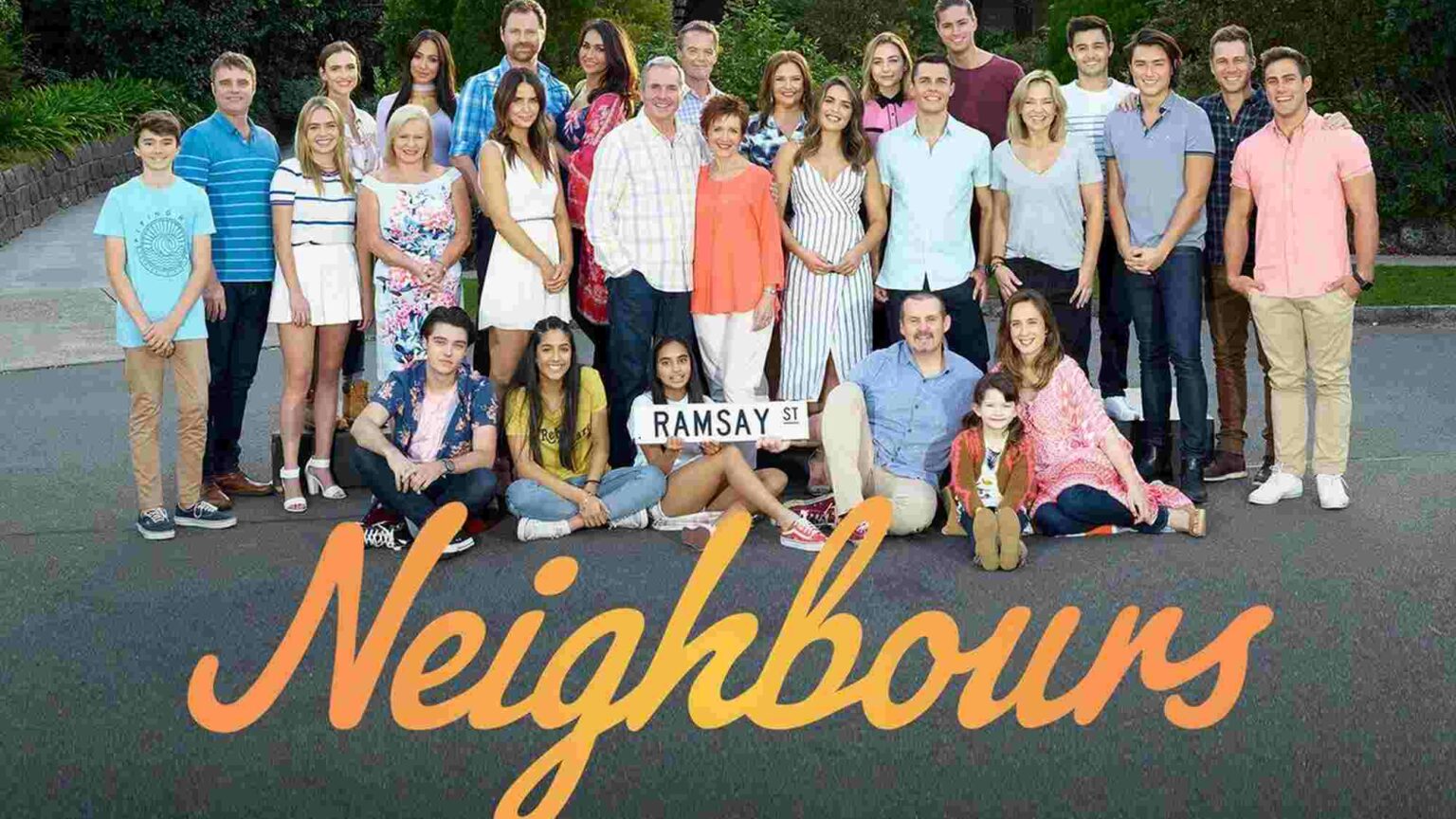 If you even heard about the death of Neighbours at the weekend, I expect your first thought was probably, 'I didn't know that was still going'. Like Big Brother in its final days, it was a legendary show that had somehow ceased to have any noticeable impact on the world. It still had its fans but it was haemorrhaging advertisers at too fast a rate to recoup its production costs, and on Sunday Channel 5 announced that it was pulling the plug.
Even most of its remaining viewers seem to have taken this in their stride. But I've been feeling mildly grief-stricken, because I absolutely love Neighbours. I started watching it as a schoolboy in the late 1980s, when it was all the rage (the Kylie and Jason years). The bandwagon soon moved on but somehow I never could, despite my own best efforts and the continuing ridicule of my peers.
They just didn't understand. Like most people, they had been fooled by that sappy theme tune into thinking the show was just about people smiling, being nice to each other and doing right by their families – which was partly true, but far from the whole story. A rich vein of surrealism often pulsed just under its sunny surface, giving rise to characters and situations that would have been far too bizarre for any other soap. Where else could you have seen a dog dreaming about getting married, an ordinary housewife getting kidnapped by Ecuadorian revolutionaries, or two old friends going on a camping trip, accidentally eating magic mushrooms and being horrified by a pig?
And although it was basically a morality tale (like all soaps), the morals actually tended to be a bit looser than in most of its British equivalents. From the word go, the real troublemakers on Ramsay Street were always the curtain-twitching, prudish killjoys rather than the free-spirited youngsters, like horrid old Mrs Mangel scowling at poor Daphne the stripper. The people who lived there were generally allowed to have one-night stands or get a bit merry without instantly suffering tragic consequences. Even the street's most respectable residents – Karl and Susan Kennedy – had a secret black box under their bed, the contents of which were said to chill the very soul. A recent plotline about polyamory culminated in three of the characters having group sex, but they were all totally cool about it afterwards and didn't appear to suffer a moment's trauma. Hard to imagine that happening on EastEnders.
This difference of approach may have something to do with the differences between our culture and Australia's. Living as they do in a country whose landscape offers literally thousands of opportunities to die (an ill-considered trip into the bush was always a popular way for Neighbours characters to do themselves a mischief), it is probably no wonder the Australians seem to have less time than us for fretting about propriety or whining about their feelings. One of the most refreshing things about the show to anyone who also watched British soaps was that no one in it was ever allowed to have a problem for so long that it became tiresome. Although the characters did occasionally use modish self-help buzzwords like 'confronting' (as an adjective) towards the end, the most common refrain was still 'Suck it up!'.
Curiously, though, none of this appeared to endear Neighbours to viewers actually in Australia, where it was consigned to a digital-only channel for the last 10 years of its life. It would never have survived as long as it did without British funding. I've often wondered why that was: was it too Australian for them, or not Australian enough? Could they have resented it for propagating outdated national stereotypes, or been put off when they saw how much foreigners liked it? At its peak, the show had 16million viewers in the UK alone, which was more people than the entire population of Australia at the time. To see one's country misrepresented in any way when it's on that big a scale must be embarrassing, if not slightly infuriating – and Neighbours clearly misrepresented Australia in all manner of crazy ways.
But oh, how I'll miss those crazy ways! They've been a constant in my life for 35 years (excruciating two-week Christmas breaks aside), and a reliable source of amusement on even the darkest of days. Karl and Susan in particular feel like family to me now – in fact, I've probably spent more time with them than most of my actual family – and I'm sure it's going to feel like a minor bereavement when they suddenly aren't there any more.
To enquire about republishing spiked's content, a right to reply or to request a correction, please contact the managing editor, Viv Regan.