The war in Ukraine is not about Putin's mental health
Armchair psychology tells us nothing about the Russian invasion.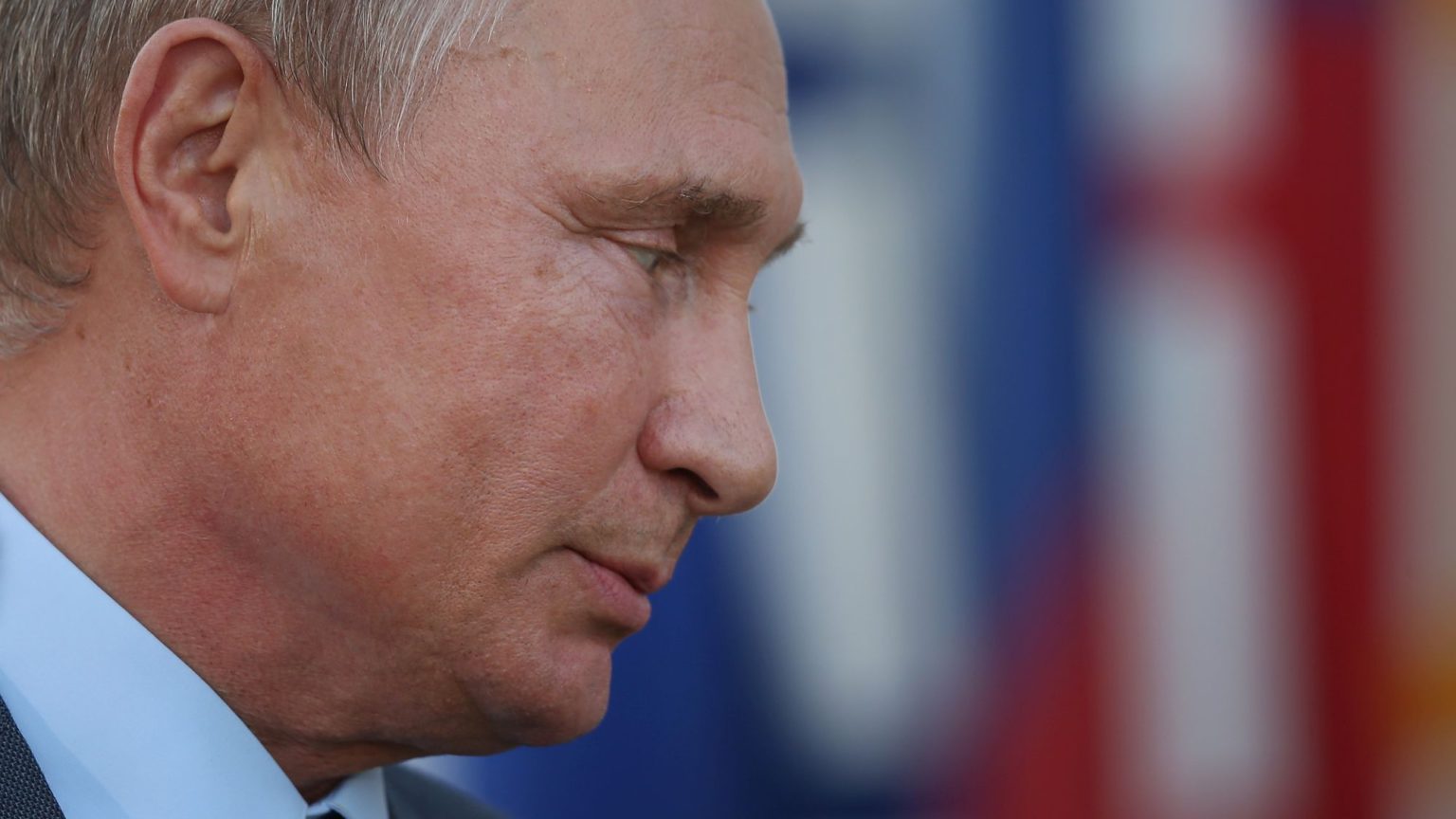 When it comes to making sense of what is happening in Ukraine, there's one thing almost everyone seems to agree on: Vladimir Putin has gone mad. Boris Johnson got the ball rolling when he announced last week in the House of Commons that Putin was showing an 'illogical and irrational frame of mind'. The next day, defence secretary Ben Wallace upped the ante and said Putin had 'gone full tonto'. Former NATO secretary general Anders Rasmussen joined in, saying the Russian president may have 'gone crazy' and seemed 'unhinged' in his televised appearances. Former US secretary of state Condoleezza Rice added for good measure: 'I am sure he's not wholly rational. He's a megalomaniac. And you have to deal with the five per cent chance that he might in fact be delusional.'
Commentators have been quick to join in with the armchair psychiatry. Russia is being led by 'Vlad the Mad', according to Douglas Murray in the New York Post. Putin's a 'mad bastard', echoed Tony Parsons in the Sun. Forget the fog of war, some even suggest Putin is suffering from the 'brain fog' associated with Long Covid. Or that extended periods of Covid isolation may have fuelled 'paranoia' and a 'bunker mentality'. Such long-distance diagnoses reveal far more about the affectations of the political class than they do about Putin's state of mind.
One one level, it is easy to see why people have rushed to diagnose Putin as mad. At a quick glance, his decision to invade Ukraine appears irrational. His failure to appreciate the resistance Russian forces would face seems to be a foolish misjudgment from a leader the Western media have long painted as a master-tactician. It's hard to see Putin's declaration that Russia's nuclear weapons are to be put on high alert as anything other than reckless and unhinged. And then there are the pictures of Putin sitting beside a row of 1980s-style telephones or heading up bizarrely long tables. But describing his apparent Covid-paranoia as mad would be far more convincing were it not coming from the same people who, just a fortnight ago, assumed wearing a mask in an empty train carriage was a totally rational act.
That Putin is being labelled as mentally ill by Western politicians is unlikely to bother the Russian president himself, but it does cause problems for the rest of us. It's not just that cod psychology is lazy – it also gets in the way of a detailed analysis of the context that led up to Russia's invasion of Ukraine. It means we can safely ignore everything that has happened over the past 30 years, that we need not trouble ourselves thinking about the role of NATO, or shifting global power balances. It says that everything was well with the world until suddenly, out of the blue, Putin went mad.
Worse still, the 'Vlad the mad' narrative prompts simplistic conclusions. If only Putin's mother had hugged him when he was a little boy, declared Hollywood starlet AnnaLynne McCord, echoing every fashionable parenting guru of the past three decades. Meanwhile, the decision by the World Taekwondo Federation to strip Putin of his honorary ninth dan black belt has been praised for hitting him 'where it hurts most: his ego' – because clearly, if we could just declare war on toxic masculinity then there would be no threat to Ukraine.
The drive to see Russia's invasion of Ukraine through the prism of Putin's alleged mental-health problems conforms all too neatly to the Western assumption that everyone is emotionally fragile and all major life events are potentially psychologically damaging. Since the war in Ukraine began, there have been countless articles advising people thousands of miles from Kyiv how to protect their mental health in the face of this stressful news cycle. Plus, there are the celebrities – brilliantly skewered by spiked columnist Julie Burchill – who are convinced the war in Ukraine is all about them.
But there is another narrative at play, too. Putin is by no means the first world leader to be written off as mad. In January 2018, over 70 mental-health professionals wrote to Donald Trump's physician demanding he conduct a cognitive examination of the then president amid ongoing concerns that Trump may have been suffering from dementia. In the UK, Brexit voters were branded not just thick but 'lizard-brained', too. Go back even further and we find long-standing attempts to put the blame for the whole of the Second World War on Hitler's rage at being rejected by the art establishment or his inferiority complex that resulted from paternal beatings. Apparently there is no political problem too complex or global crisis too big it can't be reduced to the level of individual trauma.
Tempting though it is, we must avoid writing Putin off as simply deranged, deluded and irrational. We need to face the far more complex geopolitical issues that have shaped his recent actions. Even seemingly irrational acts take place within a particular context. Some argue that grappling with this context lets Putin off the hook for the tragedy unfolding in Ukraine. Let's put the complex international situation to one side and get stuck into armchair psychiatry instead, seems to be the message. But declaring Putin to be mad also absolves him of responsibility for his actions. And, in the process, it takes the spotlight off the rest of the Russian ruling elite and the actions of Western governments, too.
Joanna Williams is a spiked columnist and the director of Cieo.
To enquire about republishing spiked's content, a right to reply or to request a correction, please contact the managing editor, Viv Regan.