Why we must not ban RT
Free speech must be defended – especially in times of crisis.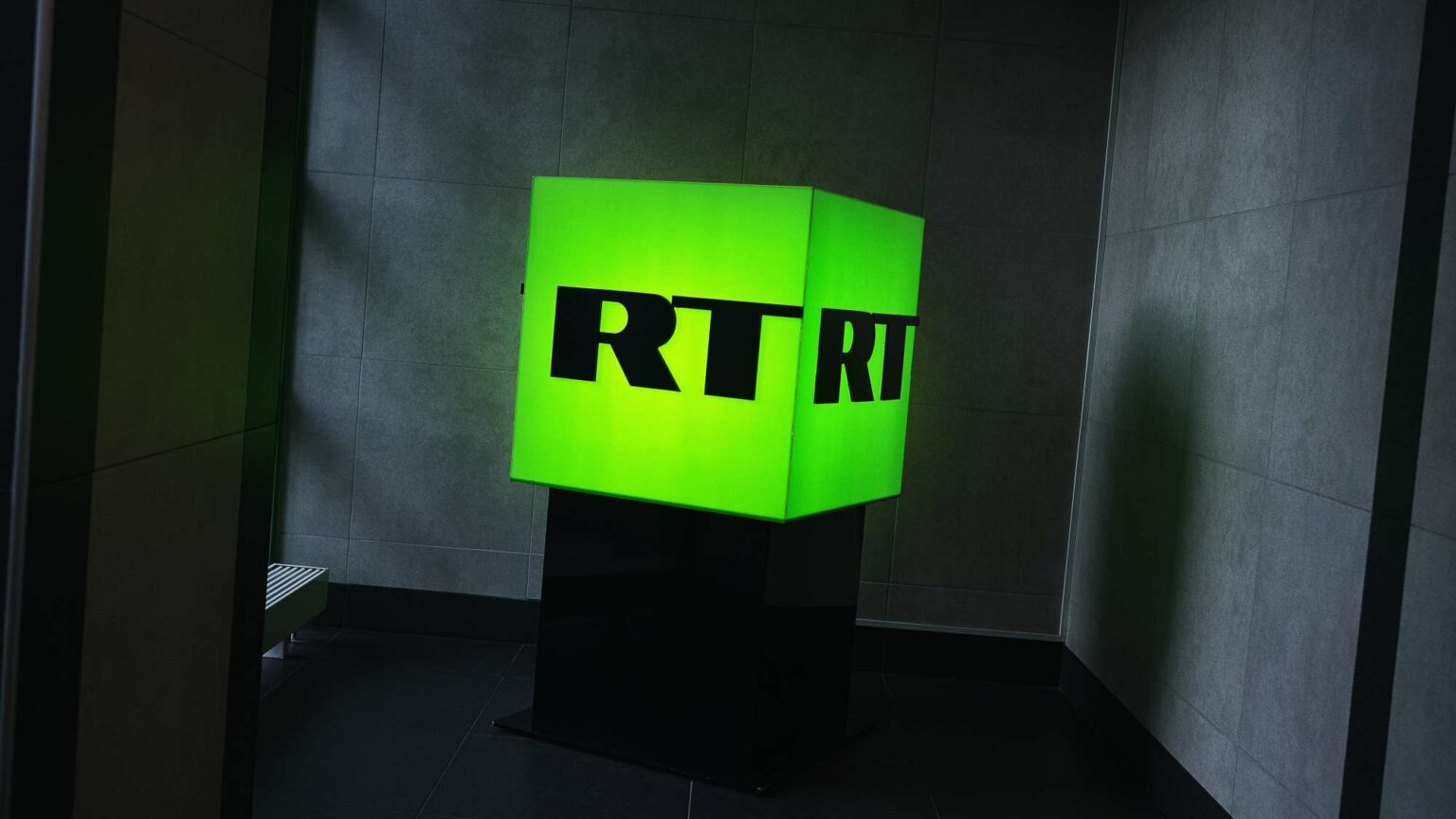 Ask any Brit what they think is happening in Ukraine right now and the vast majority will say that the Ukrainians are bravely resisting an obscene and unjustifiable invasion. In contrast, you'd be very, very hard pressed to find someone who offers up something approaching the absurd Russian propaganda line – that Russian troops were compelled to enter Ukraine to liberate its people from a genocidal, neo-Nazi dictatorship.
So it is striking, then, to see how exercised Western political leaders, including at the highest levels of politics, are getting about the supposed threat of Russian propaganda – and Russia-backed news channel RT (formerly Russia Today), in particular.
Last week, European Commission leader Ursula von der Leyen announced an EU-wide ban on RT and on Sputnik (a Russian-backed news website and radio network). These channels, she said, 'will no longer be able to spread their lies to justify Putin's war and to sow division in our union'.
In the UK, culture secretary Nadine Dorries has written to media regulator Ofcom, warning that RT was being used as a 'weapon' of the Russian state, adding that it was essential to curtail Russia's ability to 'exploit and undermine our open system through disinformation'. Ofcom has since launched 15 investigations into RT, for possible breaches of 'due impartiality' in its reporting of the Ukraine conflict. Labour leader Keir Starmer has gone even further, using his platform at Prime Minister's Questions to demand a ban of the channel, to loud cheers from his backbenchers.
In the past few days, RT's internet presence has been throttled, too, as Facebook and YouTube have slapped their own bans on its content.
To be clear from the outset, there is no question that RT is pushing Kremlin propaganda on the war in Ukraine. Last week, for instance, RT reported from the front lines of Russia's 'special operation' (as the Russian state prefers to call it) in the 'Donetsk People's Republic' (one of the disputed areas which was recognised as a sovereign entity by Vladimir Putin days before the Russian invasion). The reporter talks of the Ukrainian army shelling school buildings. A chyron appears on screen presenting Russia's claim that 'our aim is to protect people from Kiev's genocide'. This is undiluted war propaganda.
Nevertheless, the growing demands to censor RT must be fiercely resisted – on both principled and practical grounds.
Freedom of speech is the first principle at stake here. Those who, like Nadine Dorries, claim that free speech is being 'exploited' could not be more wrong. The assumption driving fears about Russian propaganda is that audiences simply believe everything they are presented with.
If it really were the case that people believe everything they see on TV, especially on Russian-backed channels, then why is the Russian line not getting any traction with the wider public? First of all, it is because most people are perfectly capable of recognising its absurdity on the face of it. And Russia's claims are nigh-on impossible to square with all the other reporting and developments from Ukraine. Very few people are exposed to just one news source, like RT.
Secondly, it may be because the reach of RT has been vastly inflated. The UK channel had an estimated live television audience of just 3,000 people per day in 2019 (before the Broadcasters' Audience Research Board stopped counting). This is not going to shift the dial on UK public opinion. The attention paid to RT seems to be out of all proportion to its actual influence.
But just because RT's influence is small does not mean that censoring it won't have major unintended consequences. It could be bad news for the UK's Russia strategy, for instance. UK foreign secretary Liz Truss has rightly warned that any ban on RT is likely to be met with retaliation by Russia, which would look to ban UK-backed channels like the BBC.
Besides, do we not get some value in knowing what the other side thinks, or at the very least, how it wants to present its actions? RT's reporters may be talking nonsense about Russia's invasion of Ukraine, but banning RT would still leave us far less informed about the biggest issue of the moment.
Finally, the clampdown on RT is not an isolated case. Yes, the calls to ban it are in response to Putin's brutal invasion of Ukraine. But they also stem from a broader, long-standing panic about mis- and disinformation. The political class believes that free expression has got a bit too free and needs reining in, regulating or banning. RT is by no means the only target for state censorship – and if it's taken off the air, it will not be the last.
At times of crisis, the political class is more tempted than ever to censor. But it is in the darkest and most difficult hours when free speech needs to be defended most. And if that means standing up for RT's right to broadcast its nonsense, then so be it.
Fraser Myers is deputy editor at spiked and host of the spiked podcast. Follow him on Twitter: @FraserMyers.
To enquire about republishing spiked's content, a right to reply or to request a correction, please contact the managing editor, Viv Regan.