How the EU's green policies will push up food prices
A proposed ban on palm oil will only add to the cost-of-living crisis.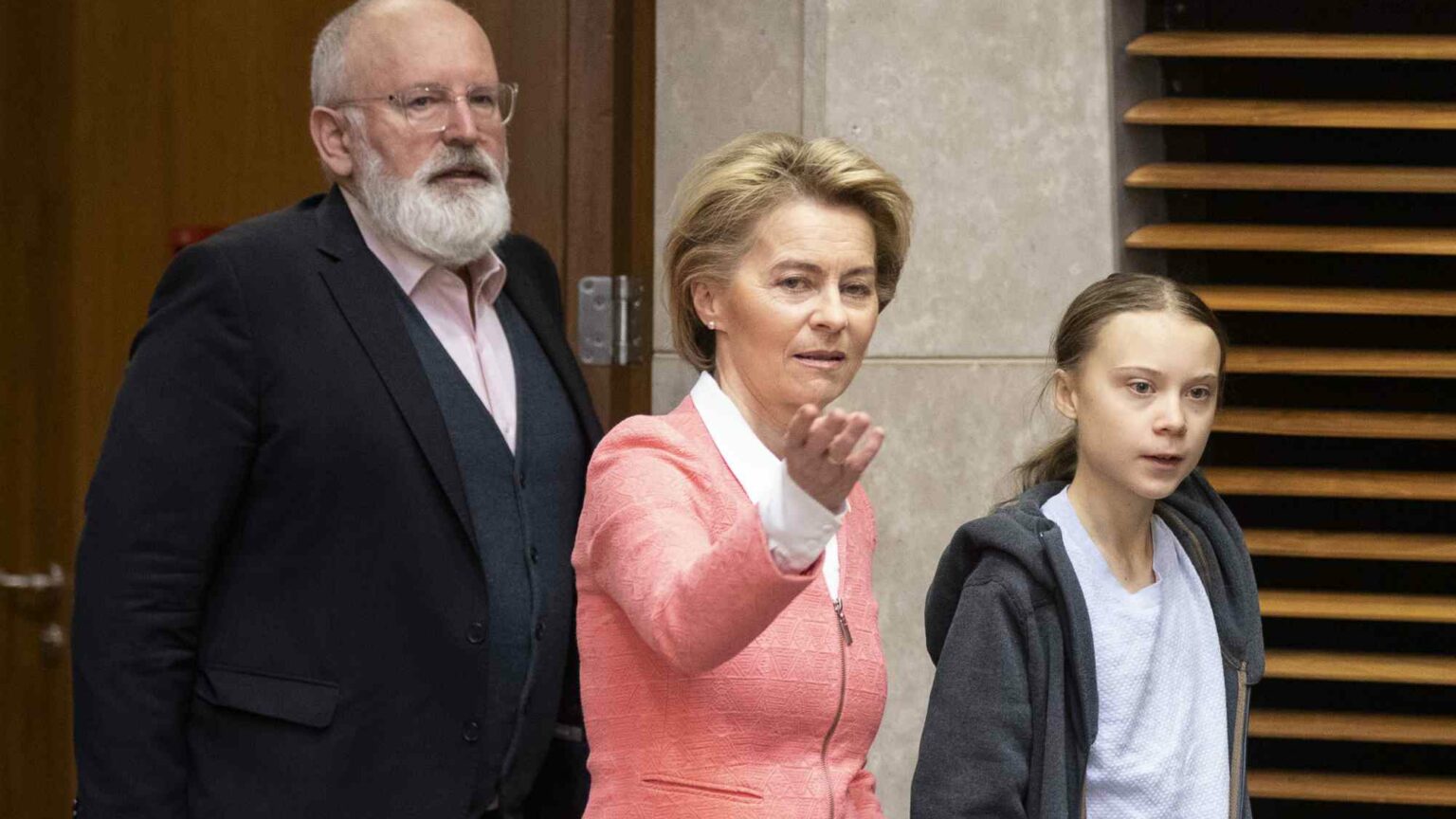 At COP26 last November, world leaders promised to put an end to deforestation by 2030. Around the same time, the EU unveiled a new draft law which would ban food imports 'linked to deforestation', much to the horror of the agriculture industry. The proposals are currently being considered by European ministers.
The EU's approach focuses on palm oil, the production of which is responsible for a huge amount of deforestation. But here's the problem. Palm oil is currently indispensable. It is used to make countless everyday essentials, ranging from detergent to all kinds of food products.
As we all become more conscious of the damaging impact we have on the natural environment, public pressure has increased on palm-oil producers. Recent surveys show that Brits see it as much more harmful to the environment than other vegetable-oil alternatives, such as soybean, sunflower, rapeseed and olive.
This negative view of palm oil is already having an effect on the market. In the private sector, many outlets are going out of their way to avoid it, loudly signalling to their customers which of their products are palm oil-free. For instance, grocery delivery service Ocado boasts about and promotes its growing range of products which don't use palm oil.
Since palm oil contributes to deforestation, and is now viewed negatively by the public, this regulatory attack by the EU was perhaps inevitable. It seems likely that more nations will now follow the EU's lead in introducing new bans, tariffs and other disincentives to curb palm-oil production and use.
But these myopic bans will not solve anything. In fact, they will likely exacerbate the problem of deforestation. After all, compared to the alternatives, palm oil is in fact a remarkably space-efficient product. It occupies just six per cent of the land used for vegetable-oil production around the world, and yet it meets 40 per cent of the world's vegetable-oil demand.
That makes it a much more environmentally friendly product than the alternative vegetable oils. There's science to back this up, too. One recent research paper showed that restrictions on palm oil, of the kind favoured by the EU, have little to no effect on deforestation or emissions.
Instead, all this new legislation will do is make food more expensive, which will deepen the cost-of-living crisis. Prices are already soaring thanks to inflation and the growing energy crisis, and given how much food Ukraine and Russia export, prices will only continue to grow. The last thing we need is for our shopping bills to be pushed higher still by short-sighted eco-laws forcing food producers to avoid palm oil and switch to other products – which are both more expensive and worse for the environment.
In order to solve the issue of deforestation without exacerbating the cost-of-living crisis, we must lean into innovation in palm oil. For example, there are alternative varieties of palm oil which are designed to minimise the impact of its production on the environment. At the moment, however, these are far more expensive than cheaper, more environmentally damaging palm-oil products.
We will not make any meaningful progress in the fight against deforestation until both regulators and private industries are able to put aside their environmental virtue-signalling. We should be investing in more sustainable palm oil, not banning palm oil altogether.
A ban on palm oil would do nothing to stop deforestation, but it would deepen the cost-of-living crisis.
Jason Reed is the UK lead at Young Voices. Follow him on Twitter: @JasonReed624
To enquire about republishing spiked's content, a right to reply or to request a correction, please contact the managing editor, Viv Regan.