How ambition became a dirty word
The dreary spawn of the privileged are determined to keep all the nice things for themselves.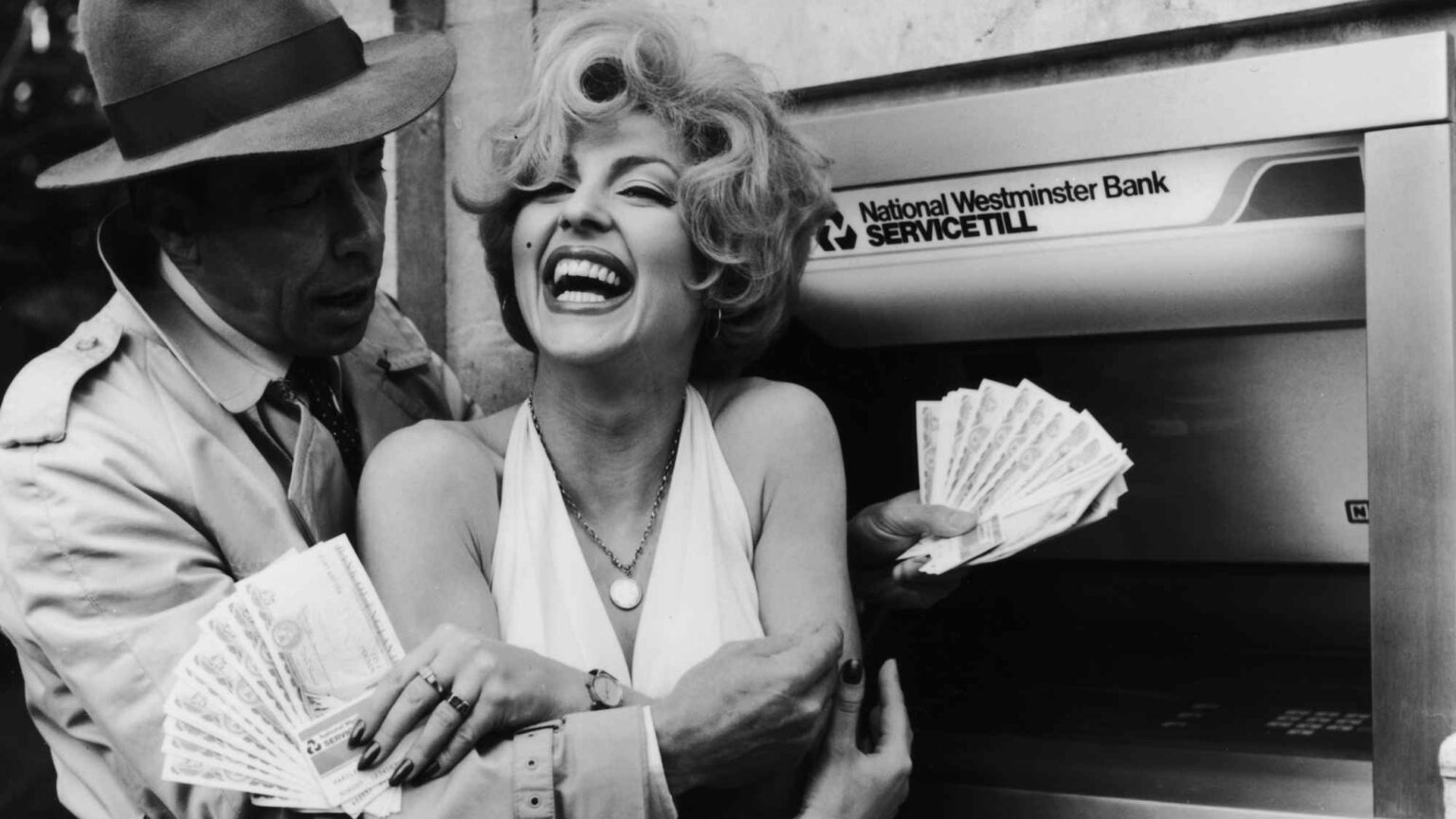 A new book caught my eye recently – The Lady Macbeth Guide to Ambition, by the splendidly named Stefan Stern. Although I'm a sexagenarian, having pursued my ambitions flagrantly since I was too young to vote, I'm always up for a few new tips. But my hopes were dashed when I read the description: 'Modern philosophy meets Shakespeare in this intriguing "how-not-to" guide to ambition.'
I thought back to the sexy-greedy 1980s, when a friend gave a mutual a copy of Budd Schulberg's classic anti-hero novel, What Makes Sammy Run? – and how delighted I'd been when the mutual read it as a users' manual rather than a cautionary tale. Not to be outdone, at the end of the Eighties I pocketed an advance of £100,000 – quite a lot back then – to write a smutty novel about a girl reporter on the make, called Ambition. And the ultimate ambitious starlet of the age – Elizabeth Hurley – very sweetly agreed to read excerpts from it as a free giveaway with my magazine, the Modern Review, which in turn was jam-packed with ambitious young writers like Nick Hornby. When Madonna launched her Blonde Ambition Tour in 1990 – which Pope John Paul II urged punters to swerve due to its combination of Catholic imagery and libidinous antics, calling it 'one of the most satanic shows in the history of humanity' – it seemed that naked ambition would always be with us.
Of course, the usual lemon-sucking kill-joys (the type who'll never sell out as they have nothing anyone would want to buy and / or an inheritance) bemoaned this new 'bootstrap feminism' (or bra-strap in Madonna's case). They were somewhat taken aback when Madonna, after she was asked if she was a feminist, replied: 'Oh, yes, I believe in everything they do. But I was too impatient. I had to do it for myself.' Really, what sort of woman wouldn't say that – except one so mired in privilege that they could afford to look down on those of their sisters who had to work for their money? Trust-fund fauxminists had yet more reason to fall on their fainting couches when Geri Halliwell and her girl gang jostled their way to the top, yelling about Mrs Thatcher having been the first Spice Girl. But only a stupid or sinister person would claim that this bisection of feminism and socialism was anything new. It's always been an abusive relationship. It started with Mrs Pankhurst having to plead with her friend, Keir Hardie, for special admittance to his infant Labour Party after she was turned away on the grounds of her sex. And it ends with Keir Starmer not being able to say what a woman is.
So breaking away from a male-dominated monolith, which promised you jam tomorrow so long as you picked the fruit and served it to your male comrades with a long-suffering smile and a warm beverage, made perfect sense for any female whose gumption hadn't been ground into dust by endless reminders that women would receive equal rights only after The Revolution. The Boss Babe phenomenon – from the film Working Girl to Tulisa's 'The Female Boss' tattoo – didn't happen in a vacuum. It was part and parcel of all manner of people starting to see through socialism, from successful ethnic-minority groups, such as Jewish and Indian people, to a good part of the very class that Labour had been created to represent, with the fall of the Red Wall. All these groups started to reject collective politics due to the growing suspicion that the left preferred them as under-privileged pawns to be corralled and counted – lectured at but not listened to.
By the time Jeremy Corbyn was assuring minorities that he would, with one stroke of his wrinkled white-saviour paw, 'unlock the talent of black, Asian and minority-ethnic people', during his doomed 2017 election campaign, it was too late for Labour to win back the colonies. The Tories now boast a cabinet packed with first- and second-generation Britishers, and have had two female leaders. The way Starmer is going it's entirely likely that the first 'woman' to lead Labour may well be a man. Still, that's no weirder than a party calling itself 'Labour' being led by a man who identifies as a knight.
Unexpectedly, politics is just about the only public arena now in which the children of immigrants still stand a chance, whereas entertainment and culture, which once seemed open to anyone with talent (indeed, such branches as journalism and acting used to actually favour the not-quite-respectable) are now bastions of privilege and nepotism. In the 1980s – as in the 1960s – it seemed impossible that meritocracy wouldn't just keep on rolling all out before it, but class mobility has now stalled so badly that last year Jodie Comer could say (having previously worked at Tesco and collecting glasses in a bar): 'Coming from a working-class background, there is the notion that you are going to have to work much harder to be successful. People are continuously being surprised by your capabilities. To this day, walking into a room, I have this feeling of being lucky to be there. I'm trying to shake that off.'
I'm sure that being 'woke' really did start off among black Americans as a way to hold a racist system accountable. But it certainly isn't that anymore. It's just another way to look down on others. It's the belief that those Deplorables – who had the cheek to disobey their betters and vote for Trump / Boris / Brexit – shouldn't have nice things. We see this most blatantly in the area of travel, from the Extinction Rebellion anti-flying hypocrites whose Instagram accounts are filled with skiing trips and jaunts to Costa Rica – hardly the 'emergencies' they want flying to be confined to – to Emma Thompson taking a 5,456-mile transatlantic flight between LA and London, stomping out a three-tonne carbon footprint, which was described by her XR buddies as 'an unfortunate cost in our bigger battle to save the planet'.
Even in my own small world of journalism, I've seen the landscape blighted by the curse of hereditary columnists. I'm not saying that print journalism would be thriving if it wasn't giving cushy billets to so many mediocrities with famous names, but it certainly doesn't help. I remember many incidents in which these Lord and Lady Mucks have jeered at reality-show kids, finding them morally bereft for not training for a 'real' job like a doctor or teacher. So why didn't they? Because they wanted an easy life showing off and getting their picture in the paper. The only difference is that the reality-show kids are attractive and didn't waste a university education on their careers of self-promotion. But the revenge we ambitious counter-jumpers will always have is the satisfaction of knowing that when we became successful, we did it all by ourselves. And the fact remains that those who move culture on always come from nowhere – it wasn't Dorothy Parker II or Johnny Rotten Junior.
The privately educated grifters of the left, preaching The Struggle while availing themselves of book deals and Patreon accounts and screenwriting jobs in Hollywood, would have us believe that ambition is a bourgeois individualist trait – except when they have it, because they're special. But if the humbly born step away from ambition, it doesn't lead to equality for all, just to more cushy jobs for the dreary spawn of the privileged.
I was pleased when Stefan Stern told me, 'I'm going to largely acquit Lady Macbeth – I think she understands a lot about life and human nature'. And of course, if she was around today, she wouldn't need to kill anyone to get her paws on the prize, just pull a few strings and arrange for her deadbeat daughters to get their own cookery show – like the 22-year-old Brooklyn Beckham has, which last month blew around $100,000 and employed 62 crew members on an eight-minute clip showing him preparing a 'breakfast bagel'.
Meanwhile, I shall wear my scarlet letter A for Ambition with pride, knowing that it was the absolute source of all the fun, love and money which has made my life such an enjoyable one.
Julie Burchill is a spiked columnist. Her book, Welcome To The Woke Trials: How #Identity Killed Progressive Politics, is published Academica Press.
To enquire about republishing spiked's content, a right to reply or to request a correction, please contact the managing editor, Viv Regan.