Our elites are an embarrassment
Nancy Pelosi's recital of Bono's Ukraine-themed poem was deeply unsettling.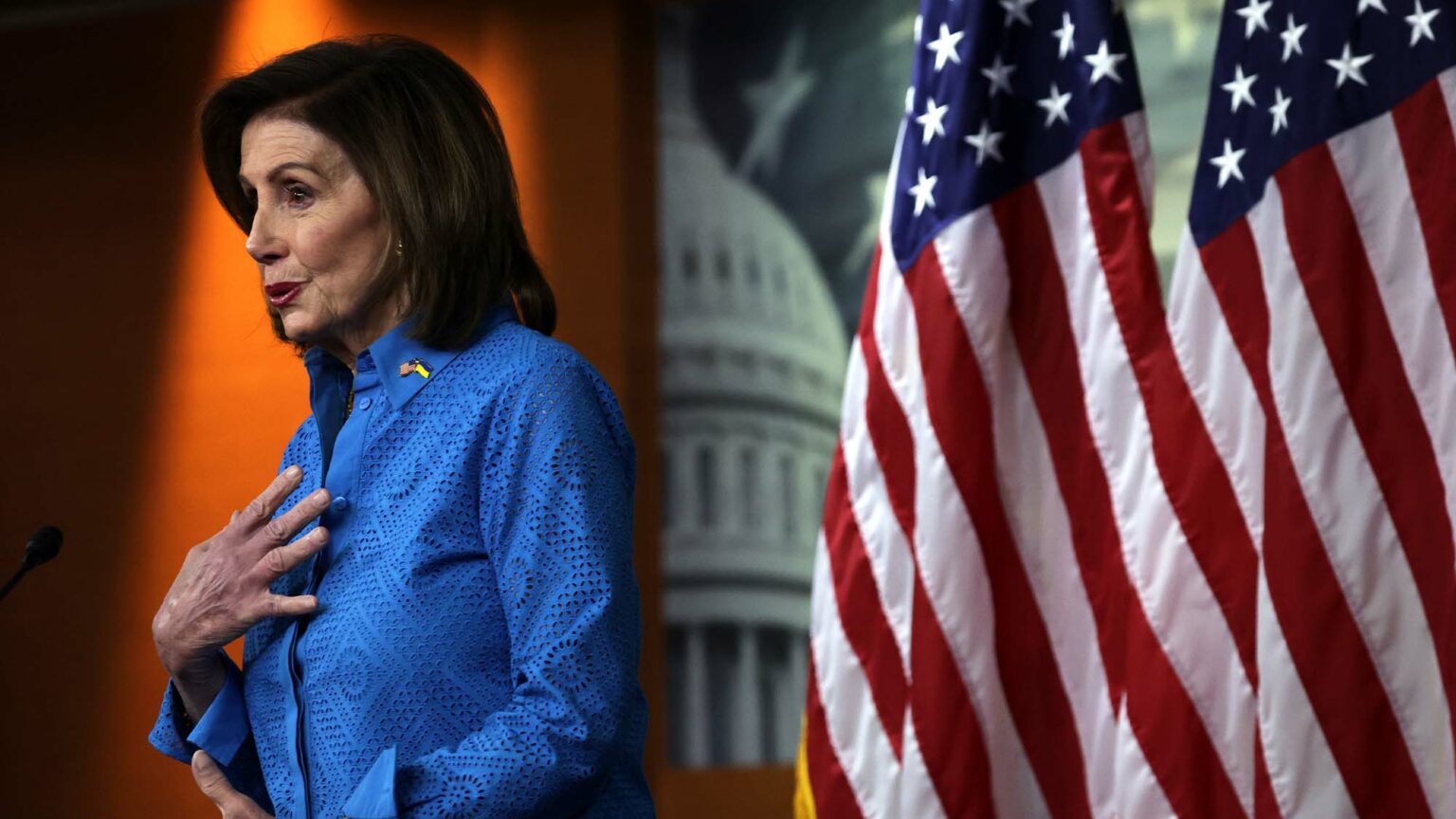 Every week I witness some event that makes me think we have reached the bottom of the barrel. Surely, our elites cannot keep making such pathetic spectacles of themselves? And yet, every week, they manage to find a new, even dirtier barrel, the bottom of which they then dutifully scrape.
This week, it was the cadaverous double act of US president Joe Biden and House speaker Nancy Pelosi trying to be lighthearted and friendly to the Irish contingent visiting the US capital for St Patrick's Day. But of course, they managed to embarrass not just themselves, but also the entire Irish nation and diaspora for good measure.
Nancy Pelosi, a woman who wields huge power as the Speaker of the House of Representatives, was introducing the Irish dance juggernaut, Riverdance, at the Friends of Ireland lunch in Washington DC when, right out of the gate, she announced she would read a poem from Bono. She immediately put her foot in it.
'Most of us… whether we're in Ireland, here, wherever it is, Bono has been a very Irish part of our lives', she said. It's a claim that would suggest she has never had a conversation about Bono with an actual Irish person in her life. The Irish have made disparaging Bono something of a beloved national pastime.
But it got worse. Not only was the poem what the kids call cringe, it ended with a real whopper:
'And they struggle for us to be free
From the psycho in this human family
Ireland's sorrow and pain
Is now the Ukraine
And St Patrick's name now Zelensky.'
I understand that Volodymyr Zelensky has captured the hearts of millions by refusing to flee to safety following Russia's highly destructive invasion of his country. But does every single thing now have to be an occasion for these lofty multi-millionaires to virtue-signal over the cause du jour? I'm surprised Bono didn't write a poem in 2020 anointing George Floyd as the new patron saint of Ireland.
St Zelensky was not the only distasteful thing at this luncheon. After Pelosi's poetry recital, the sprightly young dancers performed. And the CSPAN footage captures the young women bouncing up and down in their cute outfits, as a row of old, balding men video them on their phones.
Biden's contribution to the St Patrick's Day festivities was equally mortifying. At the White House reception on Thursday, he managed to call all Irish people stupid, while at the same time, insulting Irish women in particular. While attempting an Italian hand gesture, he said: 'I may be Irish, but I'm not stupid. I married Dominic Giacoppa's daughter.' Maybe he thought it was Columbus Day?
I truly wonder what it will take to get these fossils to finally exit the national stage. Democrats, please ask yourselves: does Pelosi come across as a serious person, with her frozen grimace and girlish voice? Never mind the fact that the last time I saw someone's jaw work so hard it was at an ecstasy-fuelled dance party in the 1990s.
The Washington, DC St Patrick's Day gathering has always had dog-and-pony show elements to it. There is something inherently ersatz about Irish America and its 'Four Green Fields' sentimentality. But in the past, it was also an event in which serious business was conducted, including paving the way for the Northern Irish peace process.
Time after time nowadays, I see elites who are play-acting at statesmanship, and not making a particularly convincing show of it either. I can't be the only one who finds this more and more unsettling as time goes on.
Jenny Holland is a former newspaper reporter and speechwriter. Visit her Substack here.
Picture by: Getty Images.
To enquire about republishing spiked's content, a right to reply or to request a correction, please contact the managing editor, Viv Regan.