Art museums are waging a woke war on the past
The likes of the National Gallery are politicising art history and denigrating the old masters.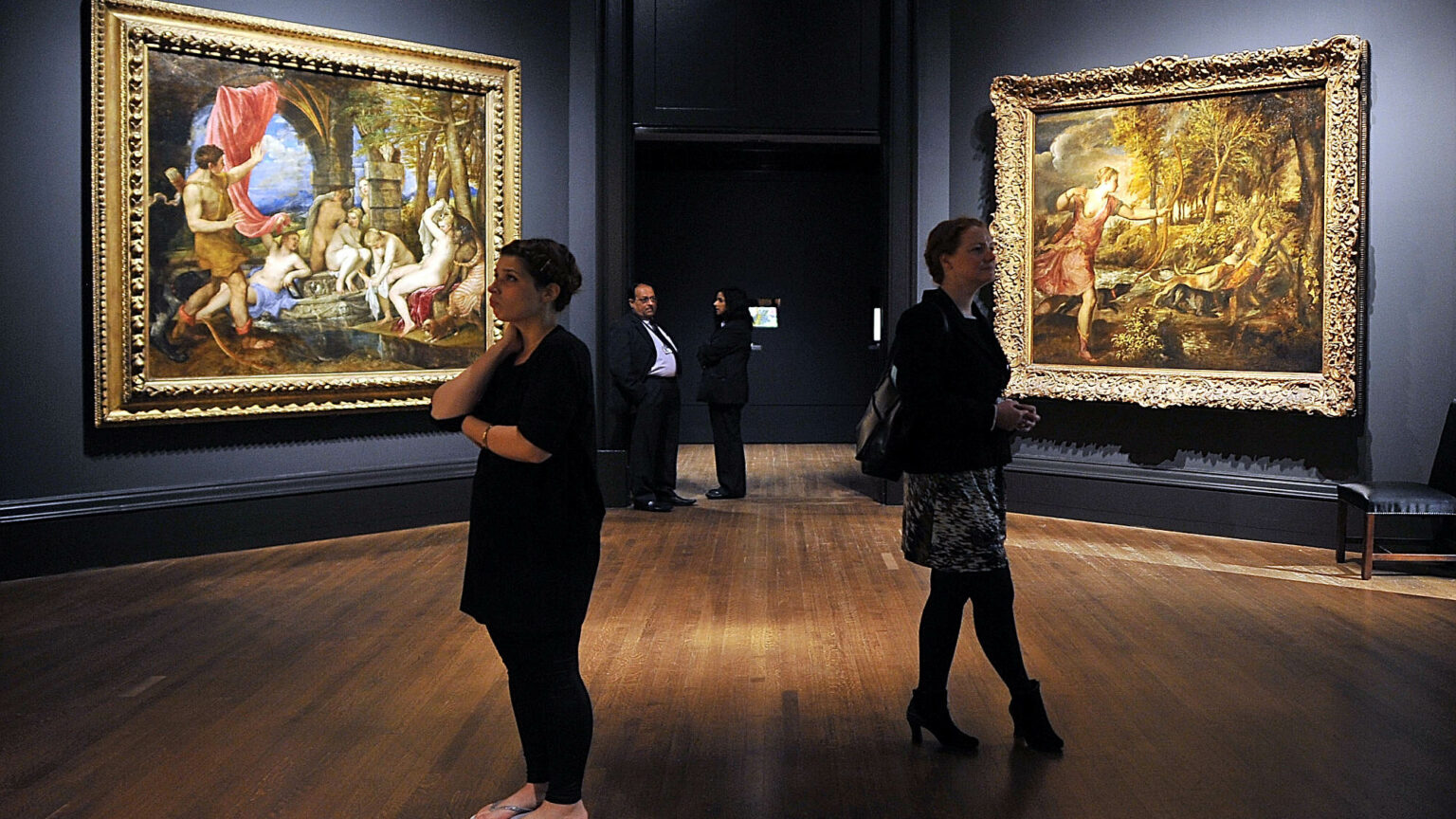 A publisher's catalogue has rung alarm bells among art critics already concerned about the direction of the UK's National Gallery.
Yale University Press's Spring 2022 catalogue includes Winslow Homer: Crosscurrents – which is the publication that will accompany the forthcoming exhibition of American painter Winslow Homer. This opens at the Metropolitan Museum, New York, on 11 April, before arriving in London on 10 September 2022. The part of Winslow Homer: Crosscurrents that caught my eye was this:
'Long celebrated as the quintessential New England regionalist, Winslow Homer (1836-1910) in fact brushed a much wider canvas, travelling throughout the Atlantic world and frequently engaging in his art with issues of race, imperialism and the environment… Recognising the artist's keen ability to distil complex issues in his work, [the exhibition] upends popular conceptions and convincingly argues that Homer's work resonates with the challenges of the present day.'
So, come September, London gallery goers will experience possibly their first taste of Homer's art framed in terms of environmentalism, racism and imperialism – issues which are at best peripheral to any consideration of his work.
This is not the first example of the politicisation of historical art. The Homer exhibition follows the equally controversial Hogarth and Europe at Tate Britain. This drew criticism for focusing more on the racism and sexism of Georgian England than Hogarth's art.
It seems, then, that fine art is increasingly being politicised by activist-curators. Great artists of the past are constantly being upbraided for holding inappropriate views or for failing to address issues of supposed social injustice. Indeed, exhibitions today frequently take the form of showtrials of old masters.
Gabriele Finaldi, the director of the National Gallery, must bear some of the blame for the politicisation of his gallery's shows. After all, it was Finaldi who stated that the rise of Black Lives Matter meant that museums (even museums of historical art in the UK) must take a side. What a British museum of historical fine art has to say about policing and criminal justice in the US today is unclear.
In truth, art museums are irrelevant to discussions about race today. The National Gallery's remit is to exhibit and conserve only the very finest European and North American art made before 1900. That's it. It ought to have very little to say about contemporary debates over racism.
Yet such is the climate of woke conformism among our cultural elites, that inaction on matters of race looks like indifference. So the likes of Finaldi feel the need to rustle up reports on artists' links to the slave trade, and exhibit work of the masters complete with caveats about racism and sexism.
Desperate to appear relevant, the National Gallery has also revamped its artist-in-residence programme. Formerly, appointment to that role was a mark of prestige, awarded to artists who had a profound love and connection to the art in the gallery, such as Paula Rego and Peter Blake. Now it is a political prize, awarded to artists whose work has little relation to classic historical art.
The National Gallery has expanded into contemporary art, too, exhibiting US painter Kehinde Wiley's work, which recasts the Western tradition from a black perspective. How has this move into contemporary art happened? In its constitution, the gallery is committed to three key activities: caring for its collection, enhancing it and studying it. Exhibiting new art is not a constitutional commitment, unless the new art is closely related to art / artists already in the permanent collection. As we have seen with the ICA and other bodies, it does seem as if arts organisations are contravening their charters in order to divert public money into their pursuit of political relevance.
The National Gallery is step by step turning itself into a centre of social-justice activism. In doing so, it is abandoning its core purpose as an art museum – to preserve the great works of the past. In the work of the old masters it now sees only a source of embarrassment.
Pictures by: Getty Images.
To enquire about republishing spiked's content, a right to reply or to request a correction, please contact the managing editor, Viv Regan.