Britain's looming cancer crisis
Lockdown has stretched cancer services to breaking point.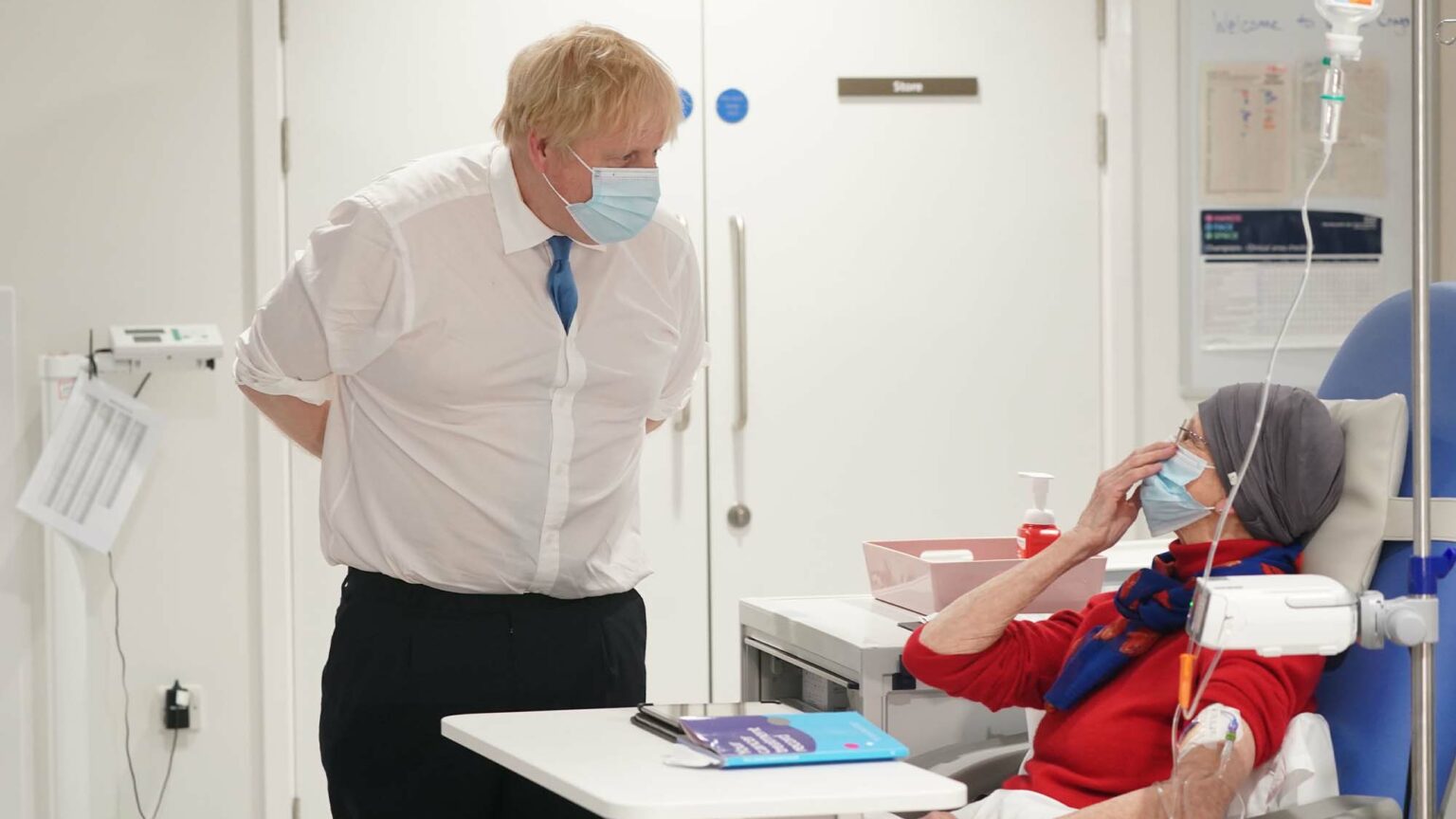 For a disease that kills thousands in the UK every week, we still know frighteningly little about cancer. It's the enemy within, remaining shrouded in mystery, despite our best efforts to understand its origins. We might not fully recognise the causes of cancer, but we do know that if we can catch it early, while it is confined to one organ, treatment options are effective and, thankfully, the vast majority of patients will make a full recovery.
If we can treat cancers at Stage 1, survival rates are high and 90 per cent of patients will go on to live for many more years. In comparison, for a Stage 4 cancer, that number drastically reduces to around 10 per cent. This stark difference underlines the value of an early diagnosis.
Lockdown, Covid and the surrounding climate of fear impacted an already stretched service in ways that will take decades to recover from. MPs from the Health and Social Care Committee released a report this week which outlines the scale of the crisis. It makes for grim reading.
Britain now has tens of thousands of 'missing' patients, treatment has been severely disrupted and there are countless heart-breaking examples of individuals who are suffering. When we talk in broad terms and huge numbers, we have to remember that there is a human story at the end of every single one of these statistics. Avoidable deaths have already tragically occurred, and I fear that things will get much worse before they get better.
Sadly, the UK's poor performance is not just a result of the pandemic. In the international league table of cancer-survival rates, we have consistently been punching below our weight for many years.
Currently, around 54 per cent of cancer patients are diagnosed at Stage 1 or 2. The NHS aims to increase that to 75 per cent by 2028 – but this looks exceedingly unlikely following the pandemic. Based on the current trajectory, Cancer Research UK expects the proportion of cancers diagnosed early to remain completely unchanged by 2028.
There are two questions facing us. Firstly, how do we tackle the cancer crisis in the short term? Secondly, how do we improve rates in the medium to long run?
I want to focus on the immediate issue. MPs are rightly calling for action, but we all know how slow the bureaucracy of the system can move. This will take time, which quite frankly these patients don't have.
Finding the 'missing' patients – estimates are potentially close to 100,000 – is an urgent priority. In normal times, these people would have come forward but, for whatever reason, that hasn't happened yet. All the while, their cancer will be growing and developing, reducing their chances of survival. We need to somehow encourage them to come forward, get diagnosed and start treatment. That will take a concerted government information campaign, which in the current climate will be difficult to cut through.
We also have to make access to diagnostic tests as easy as possible. It is no secret that many people have found accessing their GP surgery a challenge – and that has to change.
Let's say hypothetically that all these patients were found overnight, what would happen then? Honestly, the capacity isn't there within the system. Even with the current numbers of patients, infrastructure and staff are stretched. To clear the backlog something will have to change.
In my view, there are two possible solutions. The first would be to increase NHS capacity through extra shifts, weekend work and extended operation hours, with appropriate financial compensation. This would, however, mean pushing an already exhausted workforce to do more.
The second option is more workable. I am the chief medical officer at the Rutherford Cancer Centre network. At a local level, we already cooperate with NHS trusts to provide treatment, and a significant number of patients have already benefitted. We have the capacity, the staff, the facilities and the willingness to do more. An offer has been put to the NHS to open our network to treat tens of thousands of patients over a three-year period, all on a not-for-profit basis.
Training staff, building infrastructure and installing technology takes years and years. Patients need to be seen immediately – and they could be.
To those who say the involvement of the private sector is not needed or wanted, I would urge them to read the report just released by MPs. NHS trusts are being asked to find capacity that does not exist.
Politics will always rear its ugly head in discussions about the role of the independent sector, but if anybody else has any other solutions that can provide such a massive boost in capacity overnight, I would love to hear them.
As is often the case, we are hearing an awful lot of talk and not nearly enough action. Cancer won't wait and nor should we. If we don't act now, the crisis will only get worse.
Karol Sikora is chief medical officer of the Rutherford Cancer Centre network and former chief of the World Health Organisation's cancer programme.
To enquire about republishing spiked's content, a right to reply or to request a correction, please contact the managing editor, Viv Regan.