Depp vs Heard is an ugly, degrading spectacle
Both sides are humiliating themselves in their quest for victimhood.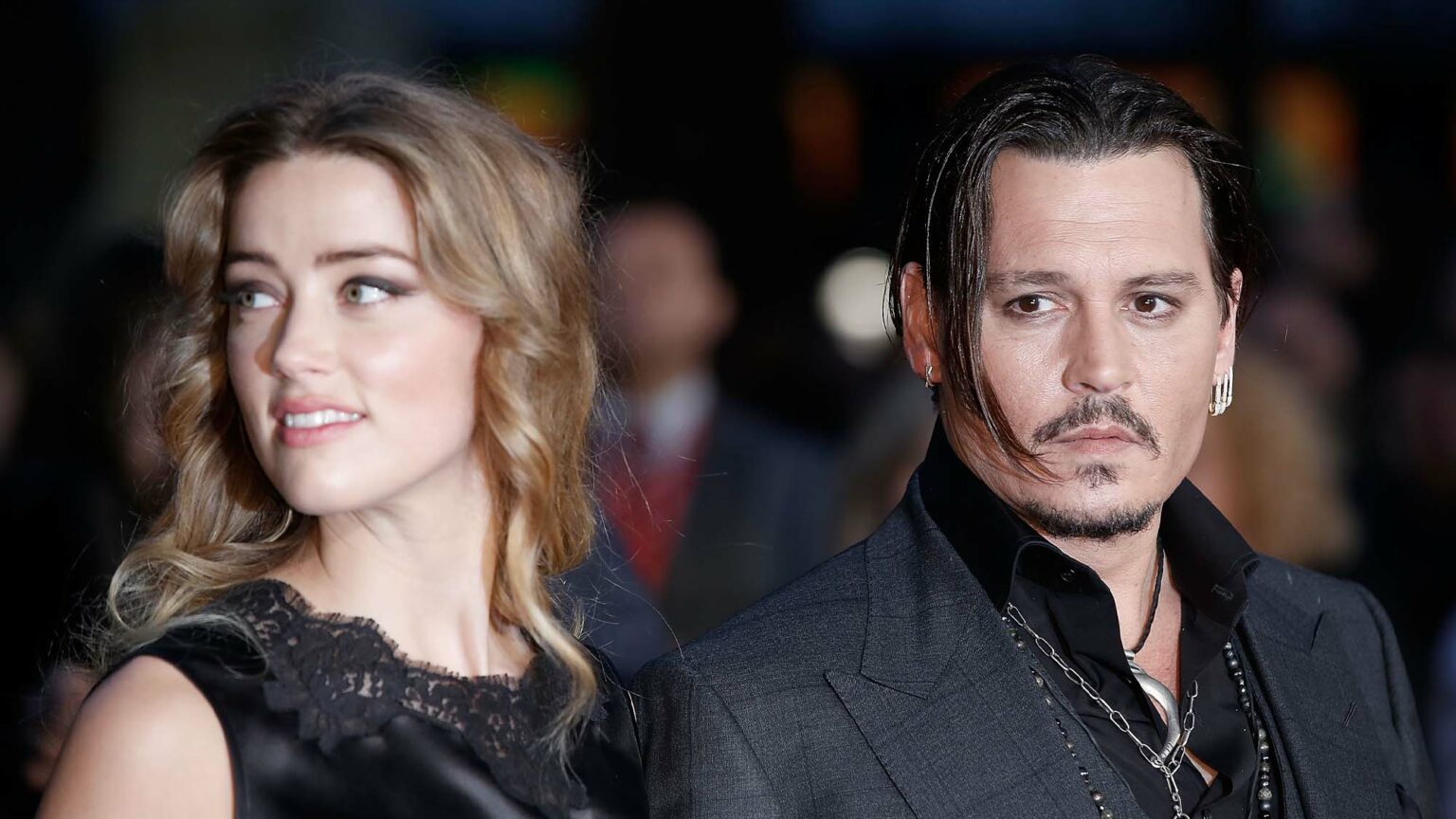 The latest court case between ex-spouses Johnny Depp and Amber Heard has made for uncomfortable viewing. After losing his libel case against the Sun in 2020, Depp is now engaged in a $50million defamation suit against Heard over an article she wrote for the Washington Post in 2018. She is counter-suing for $100million.
Depp and Heard's story is a complicated one. Almost immediately after the celebrity pair split in May 2016, Heard gained a restraining order against Depp amid allegations of domestic abuse. Following their divorce in August 2016, Heard dropped the domestic-abuse allegations and both signed non-disclosure agreements. Then, in December 2018, Heard re-opened this domestic can of worms, writing an article for the Washington Post about sexual violence in which she alluded to her own experience of 'domestic abuse' – something Depp's lawyers argue was a thinly veiled allegation against him that damaged his career. Hence the defamation lawsuit.
Much of the media initially lined up in support of Heard. But as subsequent details about her marriage to Depp have emerged during the defamation trial – including a recording of Heard admitting to abusive behaviour and taunting Depp about how few people would believe or side with him – some of that support has ebbed. Others have stuck by her, clinging to the mantra of 'believe the victim'.
During this most public of splits, those who have questioned Heard's claims have been labelled by some as victim-blamers. One journalist called Heard's critics 'insidious, doubting voices' and said she was 'so angry [she] could cry'. Another argued that 'those who look at Amber and think that she is lying, or gaslighting, or manipulating… are showing that their instinct is to believe the man without investigation and, therefore, that a woman's voice is automatically less reliable'. Others attacked the public for refusing to back Heard against Depp. Helena Kennedy QC complained in the Guardian in November 2020 that 'battered women have to [seem] meek and subservient to have our sympathy', after meeting Heard at a north London dinner party.
For Heard and Depp, egged on by the media, the court cases have become part of an ongoing battle to be crowned the chief victim in the court of public opinion. And so both Depp and Heard have desperately played up their alleged suffering at the hands of the other in ever more degrading, humiliating detail. It makes for a grim spectacle.
Most people will find it very difficult to judge who is more wronged here. The sordid revelations about what sounds like a toxic marriage paint both sides in a sad, miserable light. There have been tales of Depp's severed finger, of Heard deliberately soiling their bed, of their heavy drinking and drug abuse. Neither party comes out of this well. Indeed, one clinical psychologist, who testified earlier this week, described the relationship as one of 'mutual abuse'.
Yet too many in the media are determined to pick a side, and present one as the victim and the other as the aggressor. The coverage has transformed a messy, unpleasant relationship into a morality play. At the time of the divorce in 2016, Slate even listed which publications and gossip columns were for and against the respective parties, and warned that some outlets were 'getting it wrong'.
But viewing Heard and Depp's relationship through the prism of victimhood helps no one. The believe-the-victim mentality that initially elevated Heard has been seemingly undermined by the subsequent revelations about her behaviour. Meanwhile, Depp's attempt to portray himself as the 'real' victim of domestic abuse, and humiliate Heard in the process, are hardly edifying. In their quest for the status of victim in the eyes of the media, both Heard and Depp have thoroughly degraded themselves.
It has now probably gone too far for both. Nevertheless, their reputations should not stand or fall on the basis of who the media believe is the biggest victim. They should move on with their lives, and put this wretched relationship behind them. As for the rest of us, we should take this as a warning about where our victimhood culture can lead us.
To enquire about republishing spiked's content, a right to reply or to request a correction, please contact the managing editor, Viv Regan.