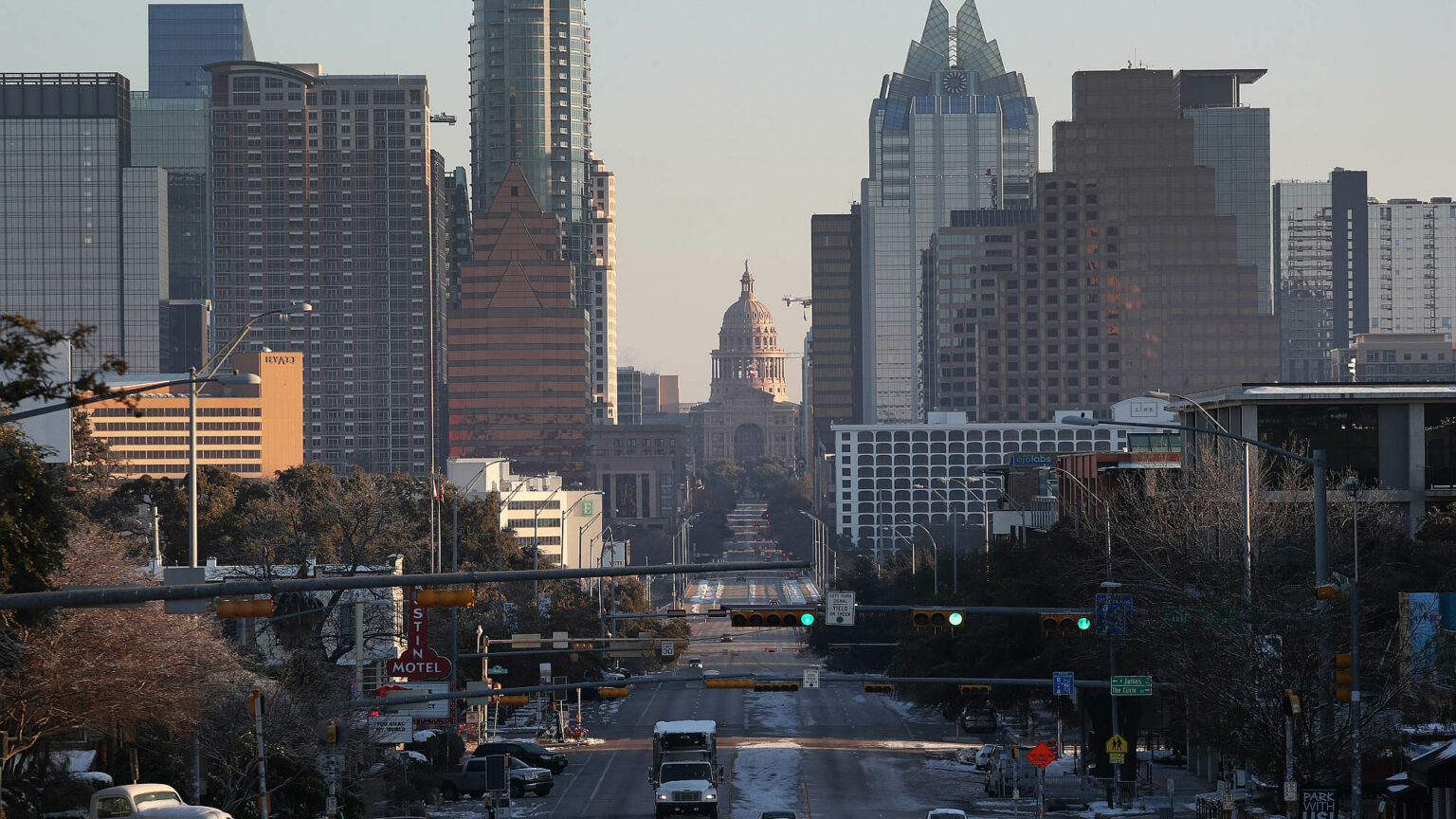 America is quietly reinventing itself
Millennials and minorities, priced out of Democratic metropolises, are now thriving in Florida and Texas.
The future shape of post-Covid America is beginning to emerge. As demographic trends and surveys indicate, the pandemic has helped accelerate large, epochal changes in the nation's geography.
It has reinforced the already existent trend of population dispersion, with people moving both to suburbs and smaller cities in ever greater numbers. The ascendency of sprawling Sun Belt metropolitan areas, like Dallas-Fort Worth, Atlanta, Houston and Phoenix, has become increasingly clear and undeniable. The 2020 United States Census notes that four of the five counties gaining at least 300,000 people since 2010 were in Texas, Arizona or Nevada. Houston and Dallas acquired far more people than New York, Chicago, Los Angeles or even the Bay Area over the same period.
In contrast, the big blue coastal cities have all experienced meagre population growth in recent years and, since 2020, serious population decline. In the past year, the biggest migration losses took place in three key states: New York, New Jersey and Illinois. Survey data suggest this trend will continue. Four in 10 New Yorkers, notes pollster John Zogby, are considering a move out of the state. In California, high housing prices are driving a decline in population from an area with historically high population growth; last year, the state lost population for the first time in living memory.
This shift is in part the result of high taxes and regulatory policies, which tend to be far harsher in dense urban areas, leading to high housing costs. More than 85 per cent of the difference in the cost of living between the more expensive metropolitan areas and the national average is attributable to higher housing costs. California, which has sought to limit suburban expansion, struggles to build enough housing to meet even anaemic population growth.
A recent survey found that the number of Americans moving from their home regions is at its highest level on record. The highest percentages of home-buyers leaving are from prime 'superstar' cities like San Francisco, Los Angeles, New York, Washington, Seattle and Boston. Similar patterns can be seen in the movement to suburbia. Americans have been heading to the suburbs for generations, growing from 13 per cent of the metropolitan population in 1940 to 86 per cent in 2017.
Nor does it seem likely that most people will return to the city. A Los Angeles Times / Reality Check Insights national poll, taken after the November 2020 presidential election, found that just 44 per cent would pick a big city once again. Just 32 per cent of big-city dwellers state that they would definitely move away if they could; this is notably greater than the quarter of those who live in suburbs of big cities and small cities who feel the same way.
The economics of dense urban living clearly do not work for most people. According to a recent AEI survey, California is home to six of the nation's worst markets for first-time homebuyers. And a recent study by economist John Husing found that no unionised construction worker could afford a median-priced home in any coastal California county. In Houston, $350,000 buys you a new 1,800 square-foot home; in San Francisco it barely buys you a 350 square-foot home. No wonder, as MIT's David Autor has suggested, dense core cities have become toxic to working-class aspirations.
The emerging new geography has both political and economic implications. Over the past half century, states like Texas and Florida have been adding congressional districts and electoral-college members, while the big states of the north-east have faded. In 1960, New York accounted for 45 of the 538 votes to elect a president, while Texas accounted for 24 and Florida for 10. In 2024, New York will be down to 28 while Texas is up to 40 and Florida to 30. California, which has been the one great blue-tilted mega state, still leads with 54 votes, but has actually lost one for 2024, due to below-average population growth.
Although New York, California and other deep-blue states will remain Democratic, the once decent chances of Democrats winning over the growing regions now seem slim. The Democrats' focus on appealing to core city populations has led them to embrace calls to defund the police and support the promotion of gender-identity theory to young children – two approaches not widely popular outside the core cities. Meanwhile, fantasies like the Green New Deal spell disaster for the critical energy industry, manufacturing, logistics and agriculture. All this will certainly make life tougher for the remaining Democrats outside the big blue cities.
Moreover, the relatively poor economic recovery of, and the rises in crime in, blue states does not make them appealing for companies or families. Once the ultimate swing state, Florida, at least for now, has turned solidly red. Texas seems content to stay on a conservative path while Democrats in Arizona, Florida and other Sun Belt states could be facing extinction unless, like Arizona's Kyrsten Sinema, they can divorce themselves from the more unpopular progressive stances. Rural America, once powerfully populist and even radical in its politics, is now heavily pro-Republican, as Democrats have made themselves toxic.
The changes in economic geography are even more profound. For years neoliberal economists, media 'experts' and consultants insisted the future belonged to tech and elite business services concentrated in the high-cost, coastal metros. But now nine of the 10 places with the fastest post-pandemic job growth are located in the South, the intermountain west or Texas. Even some parts of the Midwest, such as Iowa, Indiana and Ohio, have experienced more robust economic growth and have recovered jobs faster than their counterparts in the north-east or on the West Coast.
Critical sectors, like finance and business services, have shifted increasingly to highly suburbanised places like Raleigh, Salt Lake and Phoenix, where costs and taxes are lower. The rise of remote working, greatly accelerated by the pandemic, threatens the supremacy of traditional downtowns like New York, San Francisco and Chicago. Stanford economist Nicholas Bloom suggests that remote workers will likely constitute at least 20 per cent of the workforce from now on, more than three times the pre-pandemic proportion.
This shift is particularly harmful to traditional downtowns, where many jobs can be done remotely and where companies are now downsizing their offices. Indeed, according to new research, more than half of workers in San Francisco do not want to return to the office, the highest percentage of any big city, followed by large percentages in New York and Los Angeles. In March, a review of key-card swipes found that barely a third of employees are back on a regular basis.
The remote-working paradigm is particularly notable in high-tech sectors. As a University of Chicago study demonstrates, roughly half of all tech jobs can be done remotely. The already mounting movement of tech firms and workers to places like Austin, Raleigh, Phoenix and Tucson, and even smaller cities, seems likely to continue. Roughly 40 per cent of all California jobs, including 70 per cent of higher paying ones, could be done at home, according to research.
Tech-company relocations pose a particular challenge to Silicon Valley. Hewlett Packard Enterprise, part of the Bay Area's foundational tech economy, has moved to Houston. Meta – which despite its current problems, should not be counted out – has reportedly purchased 33 floors in downtown Austin. And Apple continues to expand in Austin's suburbs. Tesla is also building its new factory in Austin.
The purchase of Twitter by the Texas-based Elon Musk means that the social-media giant may also end up in Texas. Overall, the likely top nine states for tech growth by 2030 will be red ones, led by Utah, Nevada, Florida and Texas. In 2019, Texas actually passed California in terms of creating new tech jobs. Perhaps equally important, the 'reshoring' of tech-related production, such as battery production, is taking place in the Sun Belt, the Midwest and the South. Chipmaker Intel is putting at least $20 billion – the company's biggest investment ever – in a massive new facility outside Columbus, Ohio. This investment signals a shift that will create what company CEO Pat Gelsinger calls 'the Silicon Heartland'.
At the same time as tech is ebbing away, critical investment and private-equity firms – and the affluent workers they employ – are moving out from New York and Connecticut, particularly to Miami as well as to southern cities like Nashville, Charlotte and Dallas. Displaced New Yorkers in places like Miami, where a major real-estate boom is underway again, can work on maintaining their Gothamite vibe by joining WhatsApp groups of former residents.
This geographical trajectory will shape our future geography and political future. For one thing, the coastal regions are not only losing people to other areas, they are also losing their seed corn. Los Angeles County, by far the largest urban county in the country, has lost three quarters of a million residents under 25 over the past two decades. To be sure, young, and talented people will continue to flock to big cities, but once they want to start a family, they largely depart for the suburbs and even smaller towns.
Although these trends may seem terrifying to some, the current dispersion also plays to America's fundamental strengths. We are not a small European or East Asian country, with a population that lacks natural resources. Just as occurred throughout American history, the emergence of new regions brings vitality and revives pro-growth attitudes. The movement of companies, millennials, minorities and immigrants also suggests that these places will become more sophisticated and perhaps far less socially reactionary. Houston, not New York or Los Angeles, is now widely regarded as America's most ethnically diverse city. Immigrants made up 40 per cent of Texas' newcomers over the past decade, while white Americans accounted for less than five per cent. In these states, business leaders rarely wave a neo-Confederate banner.
What makes these vibrant, growing regions invaluable is not their mimicry of Manhattan, Malibu or Menlo Park, but their embrace of the traditional American belief in ambition, expansion, and robust growth. Rather than accept Europe-like decline, the new geography of America could allow the country to reinvent itself once again. And in a world increasingly dominated by autocrats, restoring America's promise is critical.
Joel Kotkin is a spiked columnist, the presidential fellow in urban futures at Chapman University and executive director of the Urban Reform Institute. His latest book, The Coming of Neo-Feudalism, is out now. Follow him on Twitter: @joelkotkin
To enquire about republishing spiked's content, a right to reply or to request a correction, please contact the managing editor, Viv Regan.